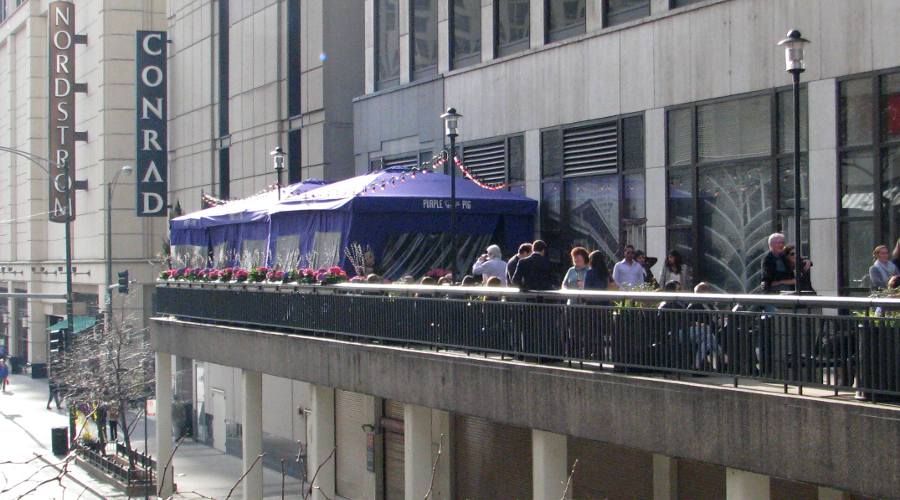 The Purple Pig - 500 North Michigan Avenue, Chicago, Illinois 60611
After seeing The Book of Mormon, we headed back up Michigan Avenue to put our names in for a table at The Purple Pig restaurant. We were told it would be about 2 and a half hours before a table would be ready. We continued up Michigan, stopping to shop at Nordstrom's and going back to the Embassy Suites to enjoy complimentary drinks at the early evening Managers Reception.
At 7:45, the Purple Pig called to say that our table should be available in about 30 minutes. We returned to the restaurant, where it was nearly 9 before we were seated.
The Purple Pig seemed to be a big hit with the rest of our party, but I didn't enjoy it. The restaurant was crowded and very noisy. The rap music in the background forced all the voices louder and I couldn't hear very much of the conversation from the end of the table where I sat.
The menu features small plates of house made meat products, cheeses and classic Mediterranean dishes. The dishes come out when they are ready, rather than all at at once and parties are encouraged to order a variety of dishes to share as they come out.
That sounds great, but it seemed that every dish on the menu that looked interesting to me included one or more ingredients that didn't sound appealing. The only dish which I ordered was pig's ear with crispy kale, pickled cherry peppers & fried egg. It was my favorite dish of the 10 or so that I sampled. The only other dish which I enjoyed was the quail with trahana & porcini stuffing, salsify & pomegranate. I liked the quail, but not the other elements.
I think I was the only one who didn't leave the restaurant stuffed to the gills.
The meal was quite reasonable for the style of restaurant and the city. We had a great many dishes, plus drinks, and the total bill including tax and tip was under $500 for ten of us.
My favorite thing about The Purple Pig was the hard cider - E. Dupont "2008 Cidre Bouche Brut de Normandie." I enjoyed it a lot and was very pleased to find that it has only 4 grams of carbohydrates per serving.
We returned to the hotel to talk until after midnight before saying good bye to family who would be heading back to their various homes on Sunday.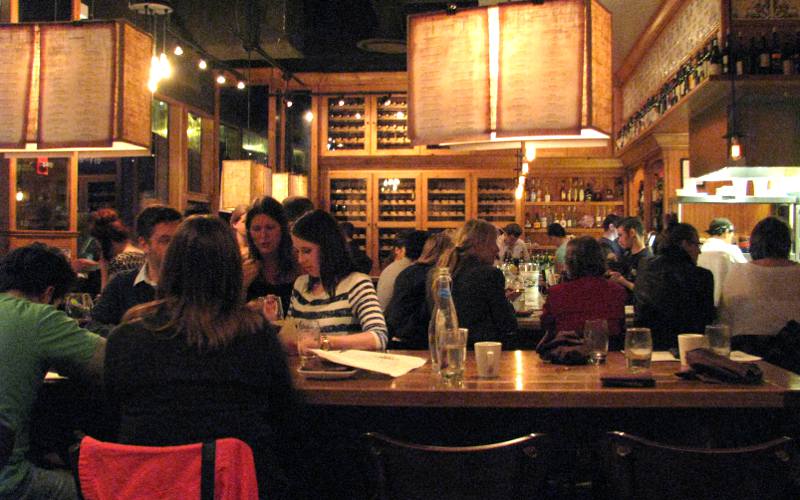 The Purple Pig dining room - this is about half of the main room, there are additional tables in a
sheltered area outdoors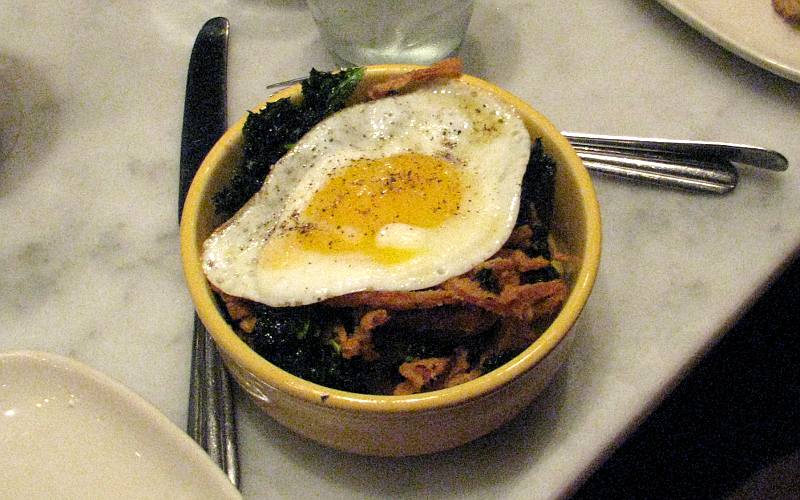 Fried pig's ear ($8)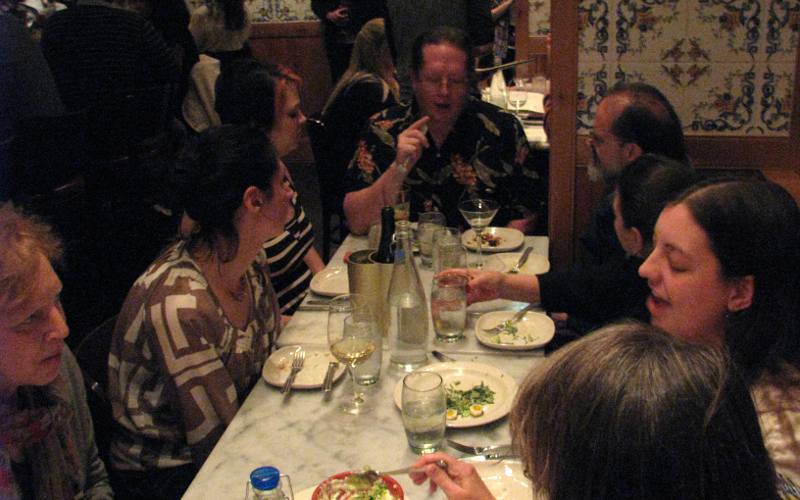 Marilyn, Alice, Jesi, John, William, Fay, Mary & Linda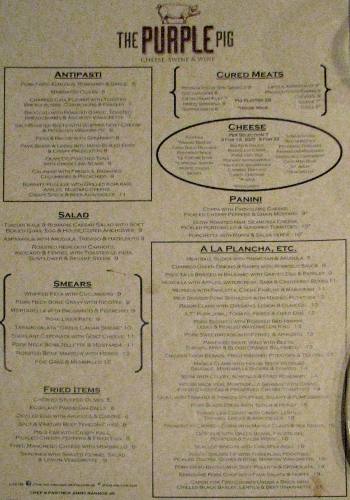 The Purple Pig Menu from April 2013

Previous Page - The Book of Mormon
Keith's other trips Mighty Mac Home