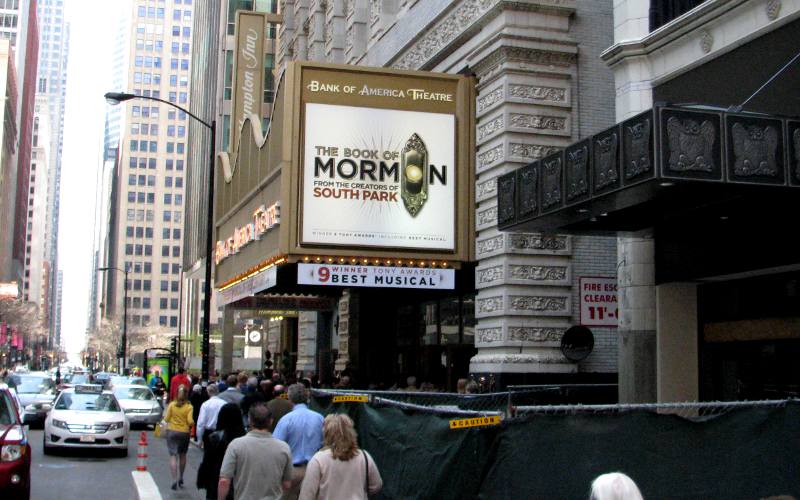 The Book of Mormon at Bank of America Theatre - 18 West Monroe Street, Chicago, Illinois 60603
From Gage, it was a short walk to the Bank of America Theatre where Jesi's old classmate, Eric Huffman, was appearing in the cast of The Book of Mormon. I was already familiar with the sound track and enjoyed the show. Keeping track of what Eric was doing as part of the ensemble added a lot to our enjoyment of the performance.
Following the show, Eric met us in the lobby and folks got hugs, autographs and took pictures for about 20 minutes.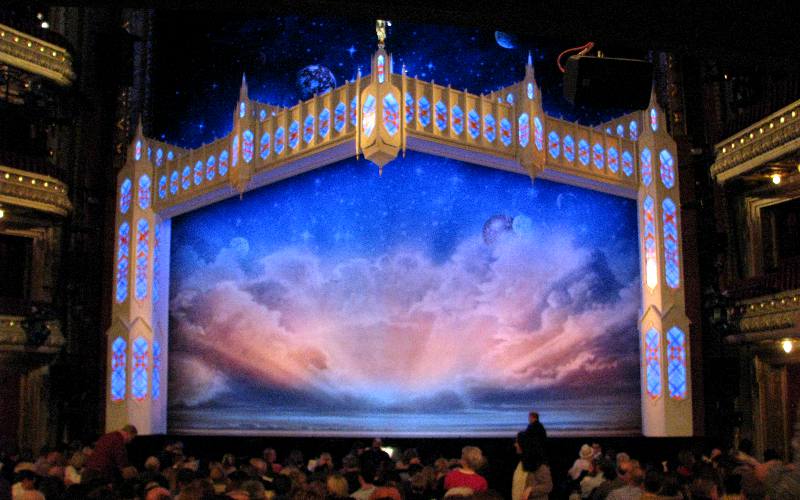 There were many people taking photos with their phones, all over the theatre, so I took this photo before the show
began and was chewed out by an usher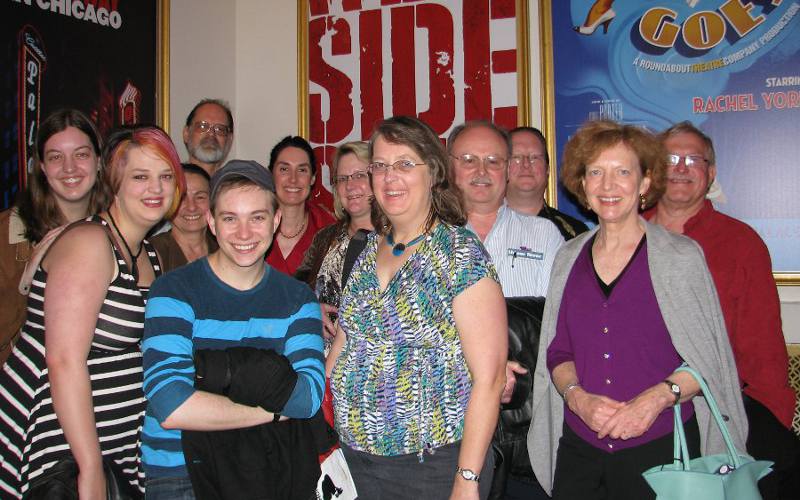 Our family with Eric (in blue stripes) following the show - we saw and thanked many of the other cast members
as they left the theatre

Previous Page - Gage Restaurant & Tavern Next Page - The Purple Pig
Keith's other trips Mighty Mac Home
copyright 2013 by Keith Stokes.