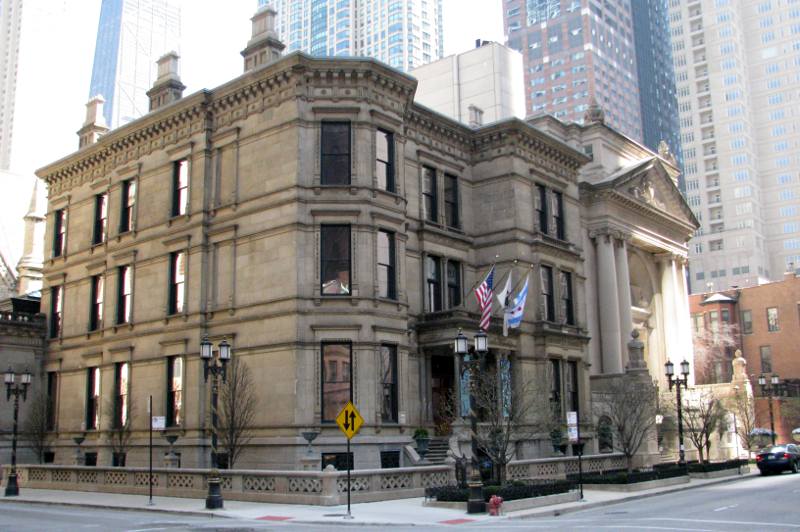 Driehaus Museum in the Nickerson House - 40 East Erie Street, Chicago, Illinois 60611
We made a family trip to Chicago the last weekend in April. Since our flight had to be scheduled for after Mary drove home from Pittsburg, we didn't arrive at the Embassy Suites until about 10 PM. In addition to the three of us, Jesi & John drove in from Omaha. Nancy drove up from St. Louis, Marilyn & Roger took Amtrak from KC and Bill & Fay flew in from Connecticut. After checking in to our room, we met most of the others and caught up with each other's lives until about 1AM.
After breakfast at the hotel on Saturday morning, Mary, Fay, Alice (Fay's friend from Chicago) and the three of us headed out, walking to the nearby Driehaus Museum. The museum occupies the 25,000 square foot Nickerson Mansion which was built around 1880. Known as the Marble Palace, the Nickerson Mansion was the largest private residence in Chicago when it was completed.
Five years were spent restoring the building prior to its opening as a museum in 2008.
The ornate building has some of the original furniture, but the lavish interior provides galleries to display period furniture, decorative arts and stained glass, including many pieces from the Tiffany Studios. I was quite impressed.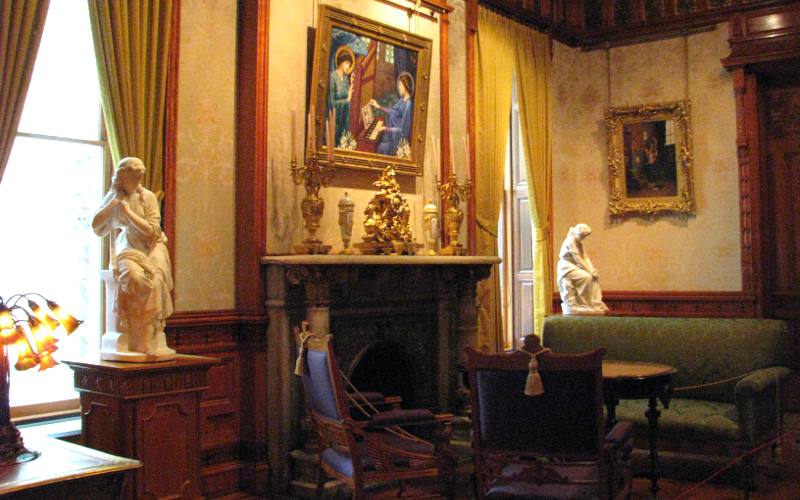 The Drawing Room was designed by George A. Schastey - the chairs are original and were created specifically for the room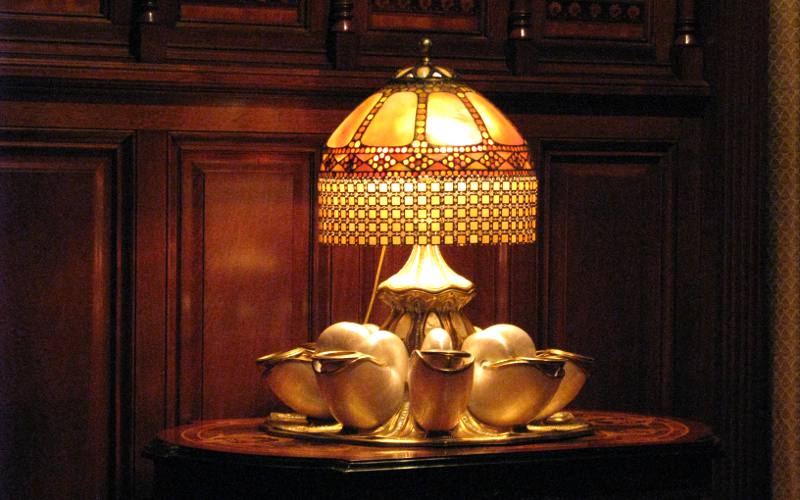 A unique Tiffany Studios nautilus shell centerpiece lamp from around 1910
Following our tour, we made a leisurely walk south about 2/3s of a mile on Michigan Avenue to meet the rest of the family at Gage, a large Restaurant & Tavern, across the street from Millennium Park.
Along the way, I stopped to photograph at several places, including the Michigan Avenue Bridge. On the bridge, we found several of the love padlocks which have become common on bridges around Europe.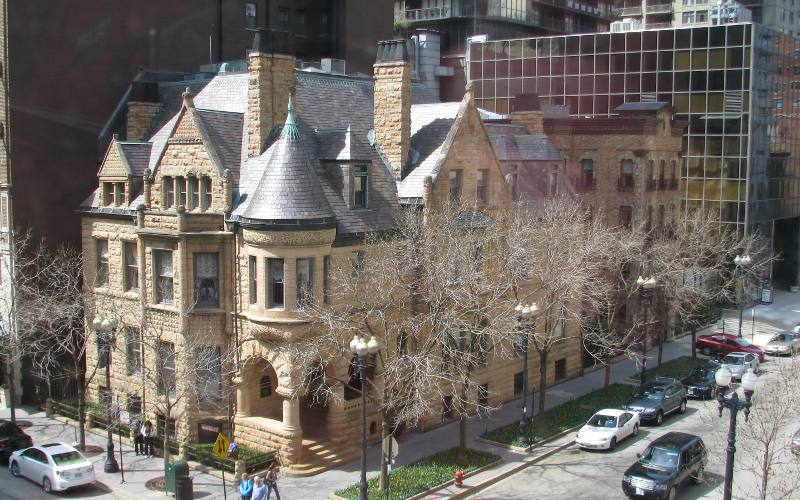 The 1886 Ransom R. Cable House is across the corner from the Nickerson House - Robert Hall McCormick III
lived here in the early 20th Century and it is now home to Driehaus Capital Management LLC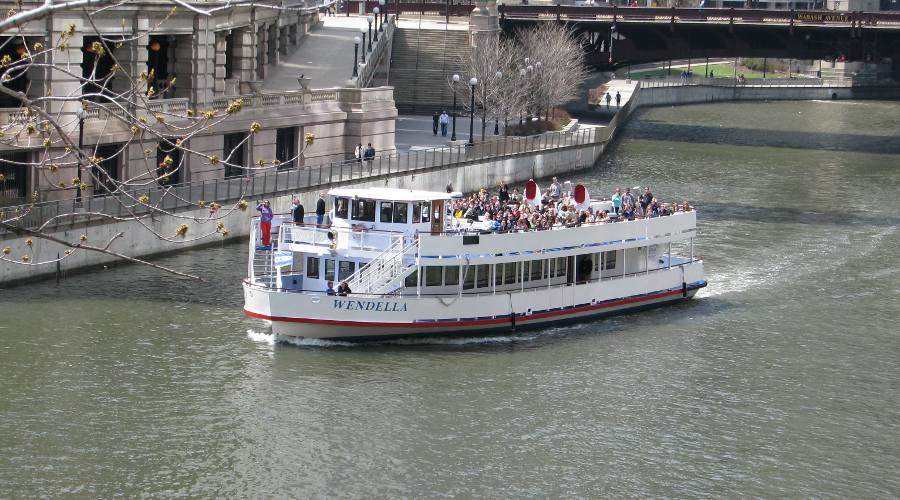 Wendella boat on a Chicago River Architecture Tour

Next page - Gage Restaurant & Tavern
Keith's other trips Mighty Mac Home