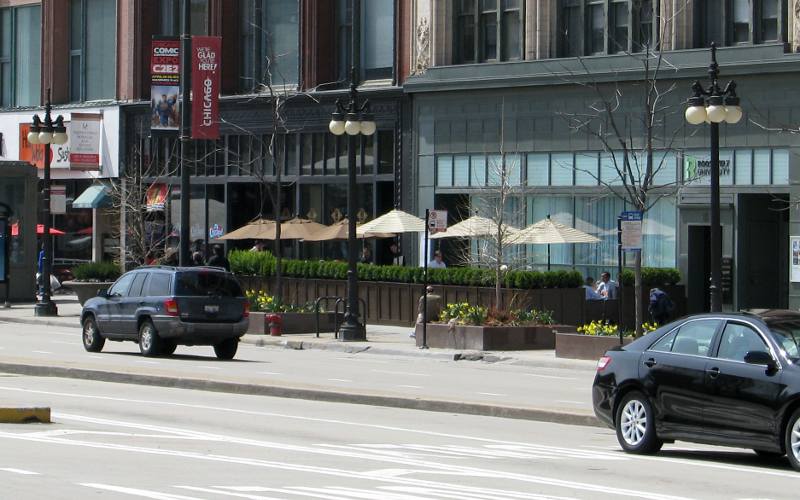 The Gage restaurant and tavern - 24 South Michigan Avenue, Chicago, Illinois 60603
We met the rest of our party at The Gage, a 300 seat Restaurant & Tavern, across Michigan Avenue from Millennium Park.
The menu was varied and included many interesting offerings. I selected a venison burger topped with smoked gouda, fried jalapeno, woodland mushrooms, pickled onion, red wine ketchup and mustard aioli. It came with hand cut fries and all of it was very good.
We split three appetizers - Scotch egg, house poutine and fried pickles, but none of those did much for me. I think they had a mixed reception from the rest of our group. More than half of the two fried pickle appetizers was untouched.
The desserts looked fairly good, but the only one which I tried was Linda's root beer float. It was made with cinnamon panna cotta, apples and sassafras ice cream. What terrible things to do to a root beer float!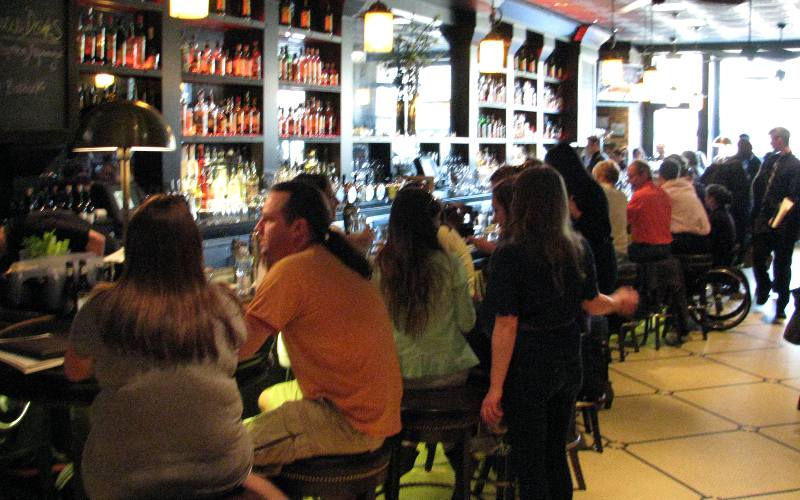 The main bar at The Gage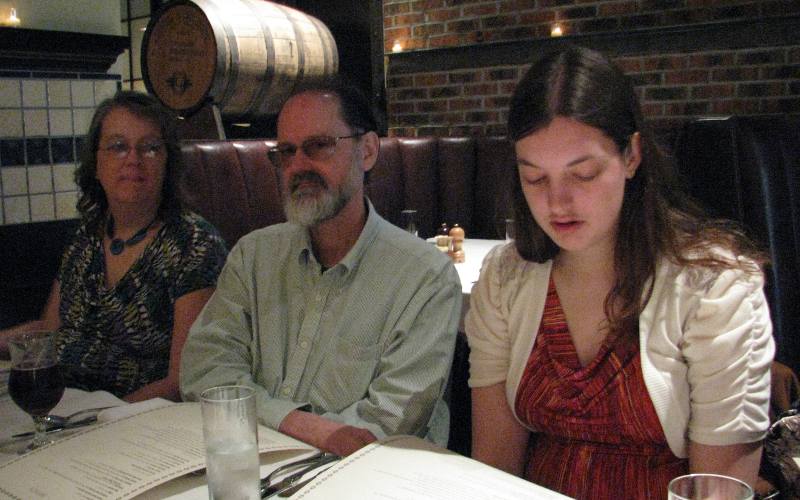 Linda, William and Mary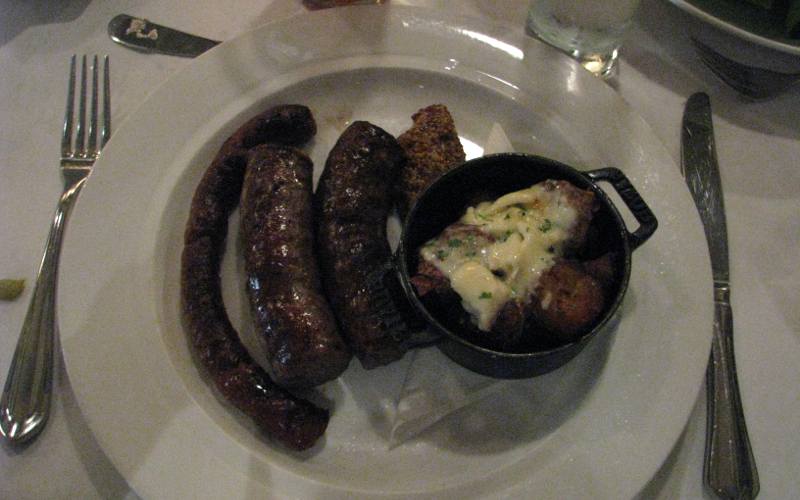 House crafted sausages and crisp potato with brie ($17)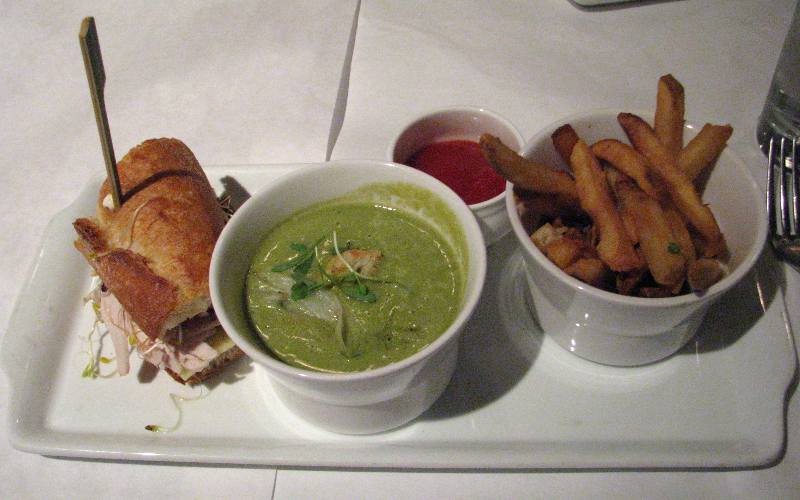 Half roast turkey sandwich with asparagus soup ($13) and country fried potatoes ($7)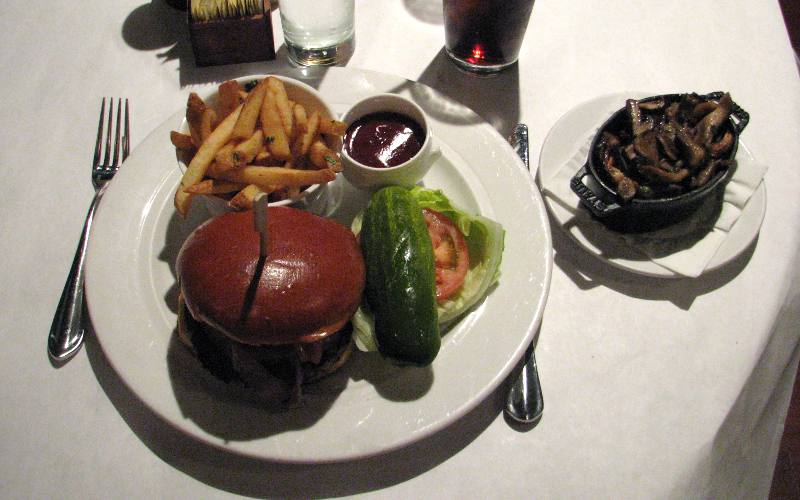 Venison burger with country fried potatoes ($17) and roasted woodland mushrooms ($7)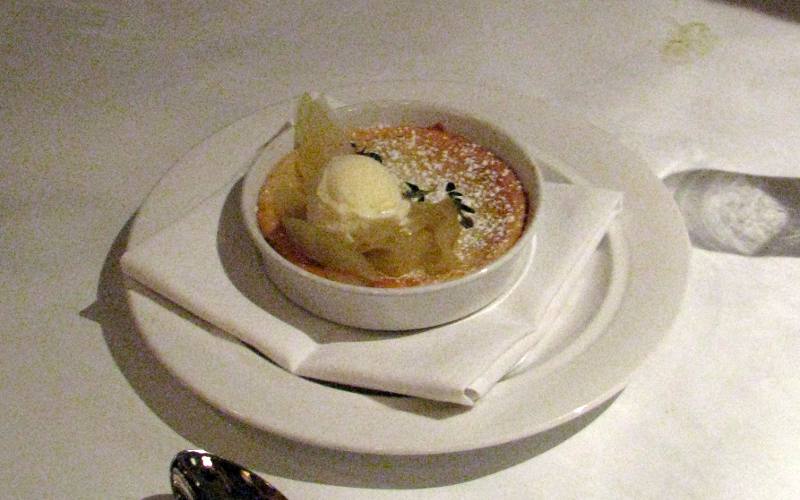 Warm butter cake, pears and buttermilk ice cream ($9) was moist and yummy

Previous Page - Driehaus Museum Next Page - The Book of Mormon
Keith's other trips Mighty Mac Home