Atlantis submarine cruise
February 13, 2006

Day 1 - Cozumel
Day 2 - Tulum, Coba & Playa del Carmen
Day 3 - Isla Cozumel, Coconuts & San Gervasio
Day 4 - San Miguel, El Mercado & presentation of
Carnival Royal Court
Day 5 - Atlantis submarine dive
Wilma damage
Previous page
Next page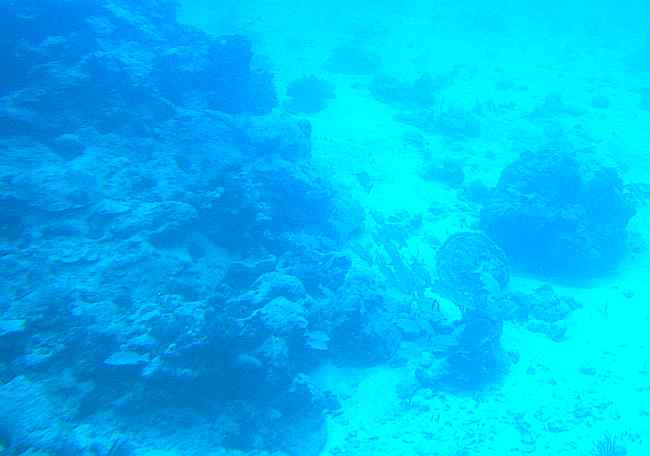 Coral reef as seen from the Atlantis submarine
Other than scuba divers, the biggest thing we saw on my side of the submarine was a ray. The starboard side saw puffer fish and a shark.
We also cruised to the edge of the "Wall" and looked into the dark 1000 feet deep drop off.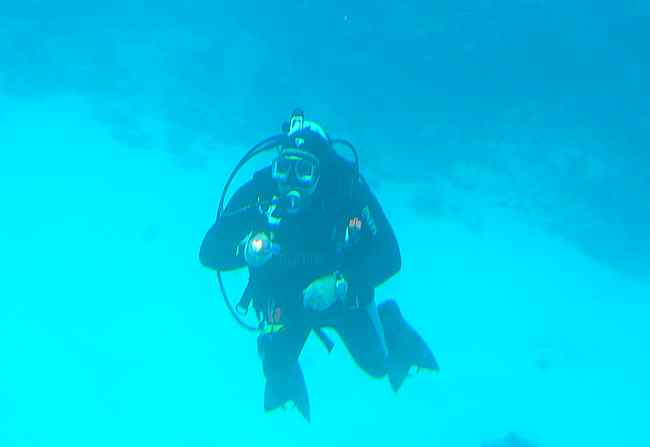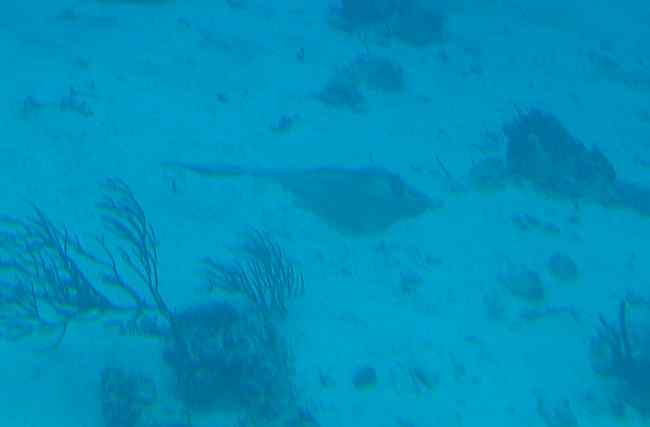 Stingray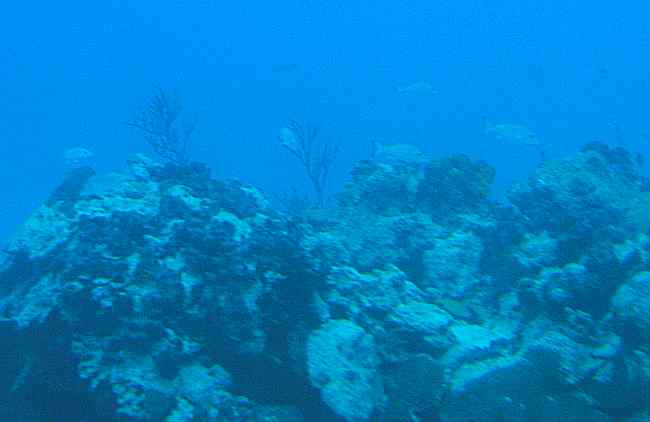 As the sub returned to the surface, the PA played "Also Sprach Zarathustra" (the Dawn theme from the movie 2001), then Beetles' "Yellow Submarine," which most of the people in the submarine sang along with. There was applause when we reached the ocean surface.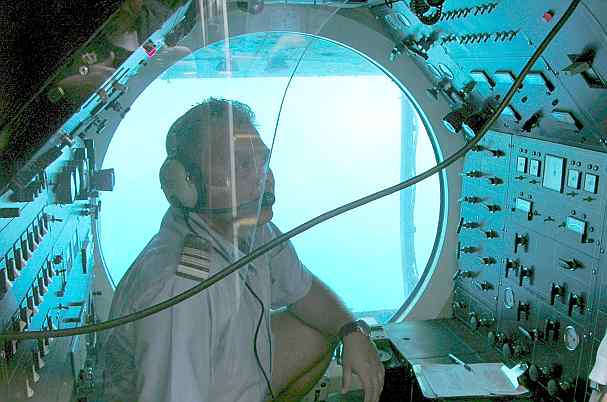 The Captain at his controls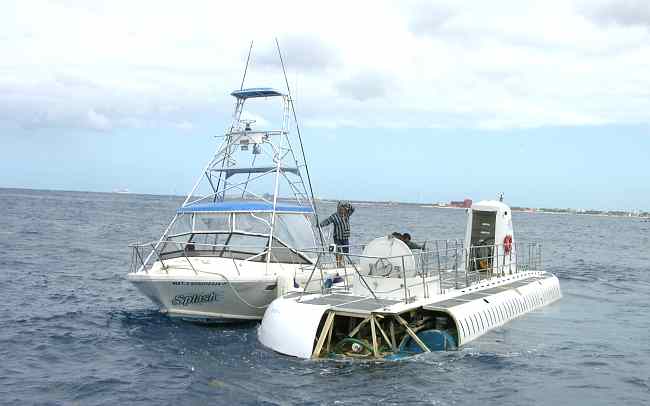 We didn't see the missing skirting on the submarine until after our dive.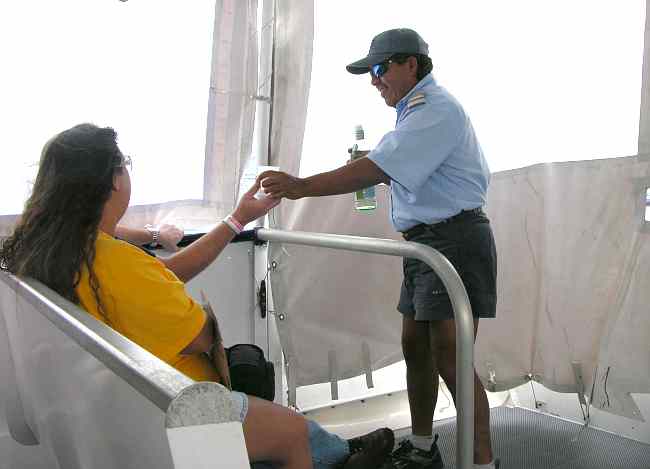 On the boat back to the dock, we were offered shots of tequila and given a certificate that we had been down
in the ocean more than 100 feet - something that fewer than 1% of the people on the planet ever do.
Back on land, I tried to catch a taxi in to the Chedraui store, but the driver was asking too much (he was in "cruise ship" mode), so I started walking. In a couple of minutes, he came along with the back seat of the cab full of passengers and stopped to pick me up in the front seat for what I had been willing to pay (30 pesos).
At Chedraui I bought some bottles of tequila to bring back to the states, and a Cozumel T-shirt. There were cheaper T-shirts in the tourist stores, but I figured this one is more likely to last.
Walking back to the Hotel Caribe Blu, it was finally warm enough to take of my jacket. At the hotel, it was time to quickly pack and check out.
I had a good lunch of chicken fajitas at Rendez Blu, next to the hotel, then caught a taxi (90 pesos) to the airport.
While waiting for my flight, I found Carlos & Charlie's, and Hard Rock Café shops in the airport. The gift shop at the Carlos & Charlie's bar had been out of large sizes, so I picked up one here. I also checked the "duty free" shop at the airport for bargains. The tequila that I purchased at Chedraui was nearly twice as expensive at the airport.
The flights home from Cozumel were uneventful.
The next page has photos of the progress of hurricane repair in the South Hotel Zone
Previous page Next page