San Miguel del Cozumel
February 12, 2006

Day 1 - Cozumel
Day 2 - Tulum, Coba & Playa del Carmen
Day 3 - Isla Cozumel, Coconuts & San Gervasio
Day 4 - San Miguel, El Mercado & presentation of
Carnival Royal Court
Day 5 - Atlantis submarine dive
Wilma damage
Previous page
Next Page
After the dance performances, I took photos of some of the performers in the back stage area, while the band from Friday night set up again. It turns out that sound checks sound the same in every language: "Dos, Dos, Dos. Si, Si ..."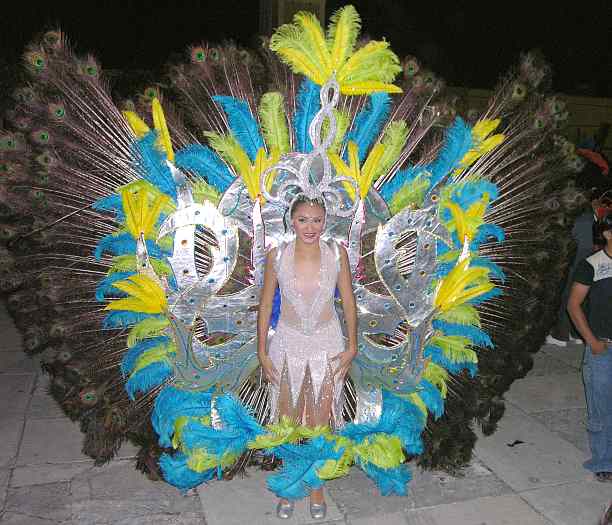 Queen Candidate Leslie Fabiola Pérez Gaeta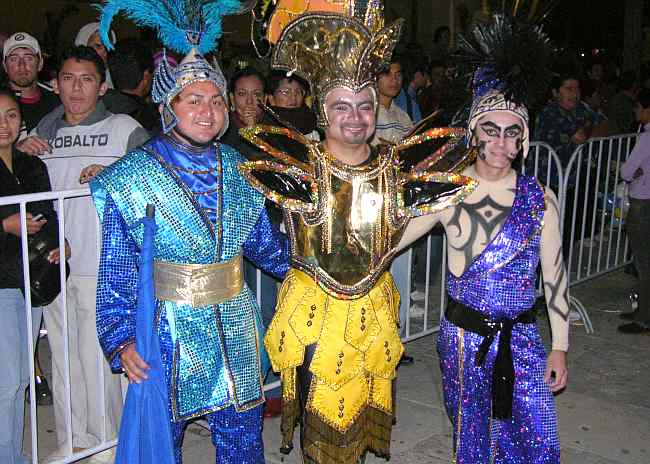 King Candidate Manuel José Alcocer Angulo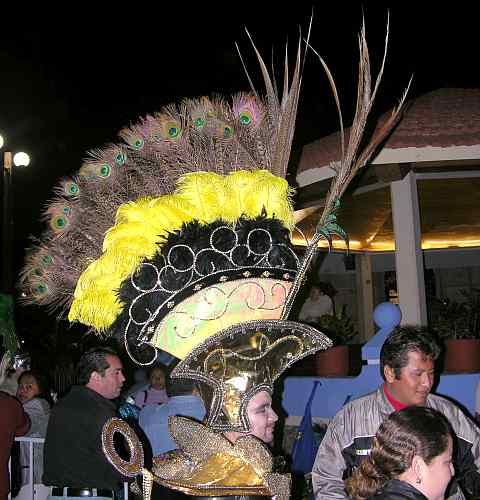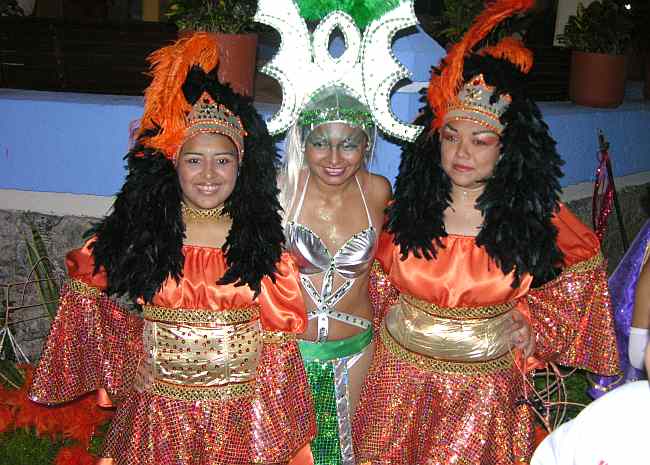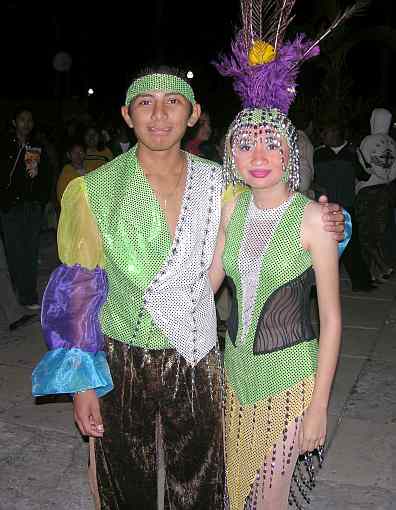 copyright 2006-2009 by Keith Stokes.