Coba & Playa del Carmen
February 10, 2006

Day 1 - Cozumel
Day 2 - Tulum, Coba & Playa del Carmen
Day 3 - Isla Cozumel, Coconuts & San Gervasio
Day 4 - San Miguel, El Mercado & presentation of
Carnival Royal Court
Day 5 - Atlantis submarine dive
Wilma damage
Previous page
Next Page
On the way back towards the parking area, I pulled off on side trails stopped at several other structures. Hardly anyone was visiting these other ruins. Some of them are tall enough to be very impressive on their own.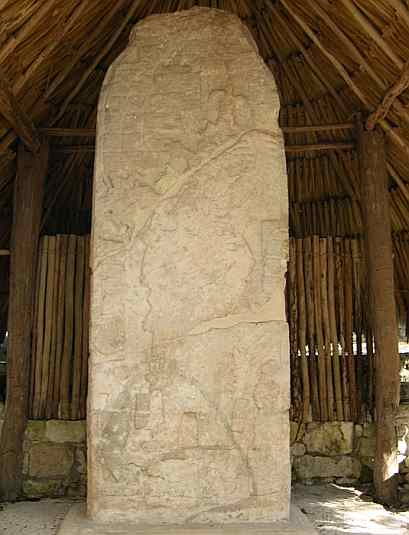 A number of stelae telling the story of ancient rulers
have been found with the buildings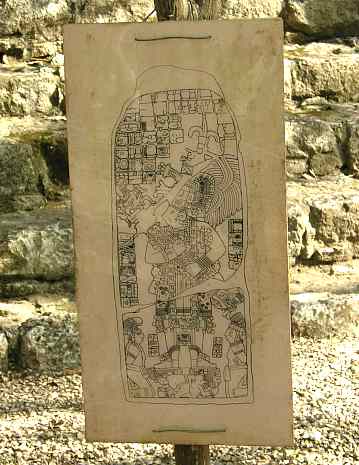 The drive back was uneventful. I stopped at a supermarket in Tulum, and stopped for fuel near Playa. Three men waited on me at the service station.
The drive back to the rental office was the most exciting part of the day. It was dusk, traffic was heavy and there are many one way streets. Motor bikes and pedestrians dart in and out. But no problem.
Before catching the boat back to Cozumel, I stopped at another restaurant recommended in the Fodor's Forums, La Bodeguita del Medio in a mall near the ferry pier. It was a nice setting, I ate outside on a deck overlooking a ravine with flood lights on the trees. The music was good, but overall I liked the concept more than food. I haven't much experience with Cuban food, and probably could have order things I would have enjoyed more.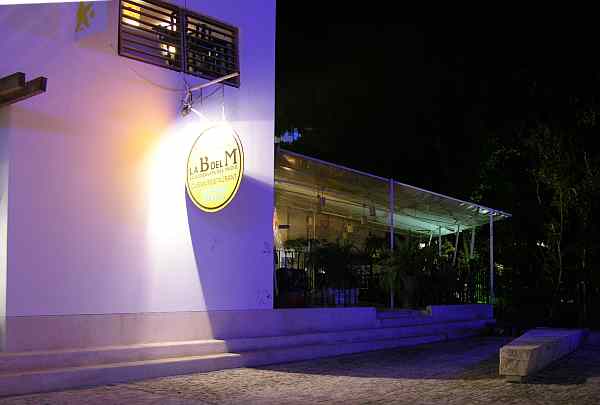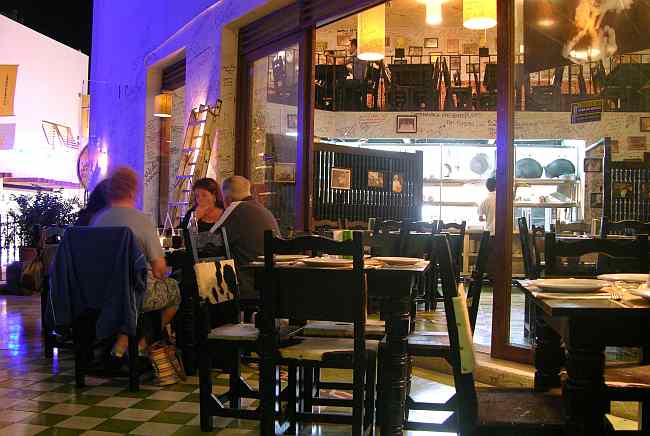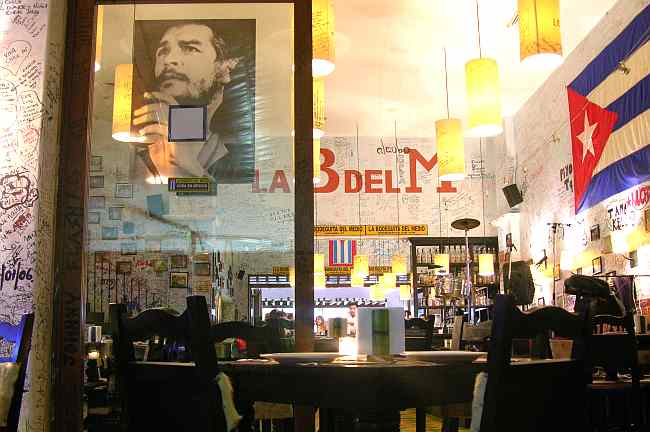 I tried two rum drinks. A Mojito (limon rum, mint, sugar, fresh citrus juice and a splash of soda) which was OK, but not really my drink (I think I could develop a taste for it); and a Santiago Cooler (orange infused rum, fresh orange juice, pineapple juice, with a splash of dark rum) which was quite sweet.
I had a sampler of Cuban appetizers. My favorite item was the cheese balls. The chicken coquettes and meat balls were good, Also the fried green bananas (which remind me of potato chips). I didn't care for the croquetas or stuffed bananas. My main course was Caribbean chicken which didn't do much for me.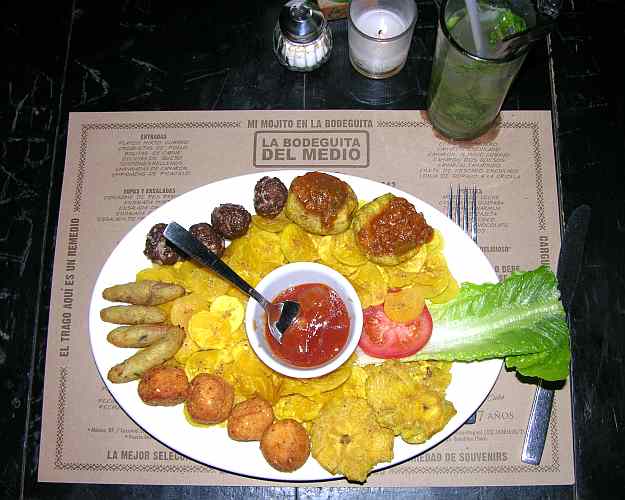 appetizer sampler
After killing time wandering the mall (and enjoying not having people calling out from each store I passed), I caught the 9 PM ferry back to Cozumel. There is no ferry at 8 PM.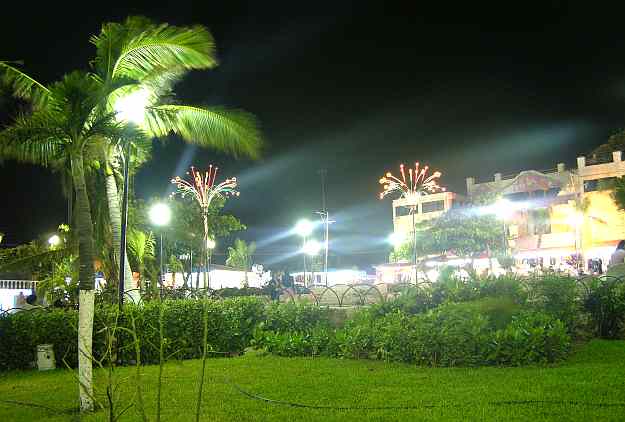 Main Plaza at Play del Carmen, they have metal loops on the tops of the short walls to discourage sitting on them
Arriving back on Isla Cozumel, there was music coming from the square, but the band quit just after I got there, and I headed back to the hotel.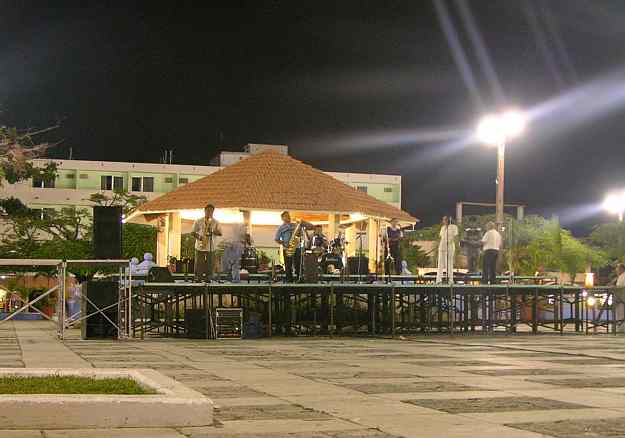 Band playing their last number in San Miguel