San Miguel del Cozumel waterfront

San Miguel del Cozumel
February 9, 2006

Day 1 - Cozumel
Day 2 - Tulum, Coba & Playa del Carmen
Day 3 - Isla Cozumel, Coconuts & San Gervasio
Day 4 - San Miguel, El Mercado & presentation of
Carnival Royal Court
Day 5 - Atlantis submarine dive
Wilma damage
Previous page
Next Page
This afternoon was pretty low key for me traveling. After checking in at the hotel, I walked in to the downtown San Miguel del Cozumel waterfront about 4 kilometers away, and roamed.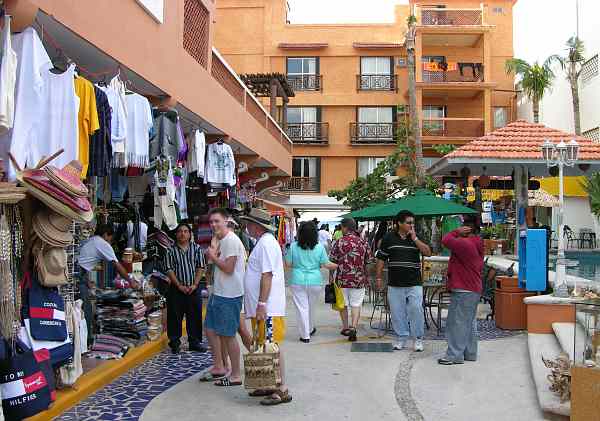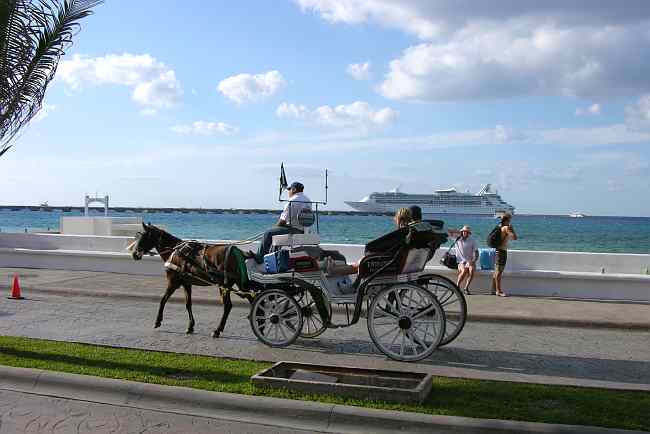 Horse drawn carriage with cruise ship in the distance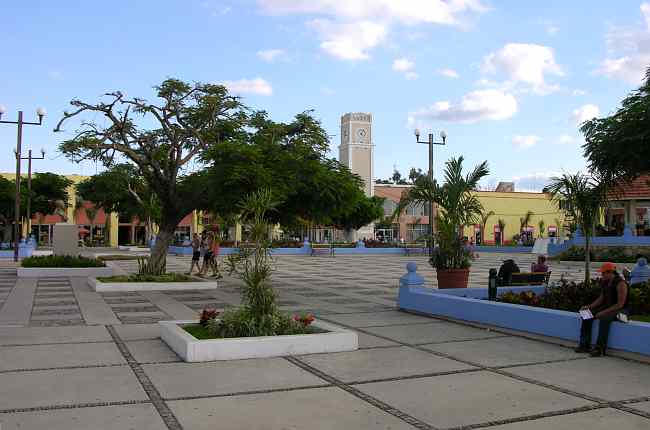 San Miguel main plaza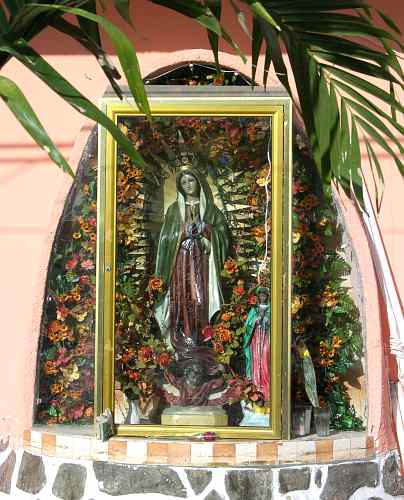 shrine in the side of one of the shops along the pedestrian walk
on Calle 1 Sur
On the way back I stopped at Chedraui, the Cozumel, Mexico equivalent of a Super Target. I purchased several bottles of hot sauce for my collection, a bottle of sangria to enjoy at the hotel, and several snacks: three kinds of flavored peanuts and what I thought were pepper and lime flavored chips, but turned out to be pork rinds. None of the snacks really hit my fancy, but I spent less than $8 on everything.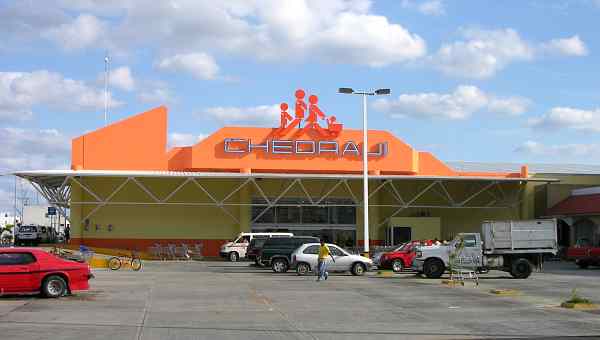 Dusk doesn't last very long in Cozumel, I started using my notebook computer on the balcony at dusk and within a few minutes it was full dark. While I typed, I watched the last of the sunset, and then the huge cruise ships lighted up and sailed away. There were at least 5 today.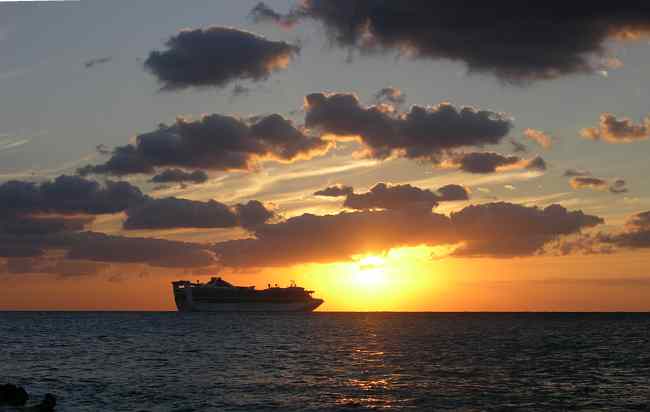 Sunset from the Caribe Blu
For supper, I went to the Lobster House, well up in the North Hotel Zone. I hadn't realized how far away it was, or I probably would have gone somewhere closer. But I was taking a taxi, so I didn't pay much attention to the location.
The Lobster House is in a small hut, screened across the front. The grounds have ponds, bridges and little white twinkle lights. The lighting is dim and every table has a candle is in a holder (bottle?) that it covered by the wax of hundreds of candles. Lots of atmosphere.
The only main course is lobster tail. They are kept in a tub and when you select one, it is weighed and priced. Mine was on the small side of average and ran $30 including the side dishes. The meal included bread, vegetable (boiled potato and carrot) and couscous. There was melted butter, limes, and little cups of salt and pepper. I tried not to think of how many people had been served those same little cups.
The lobster tasted fine, but was a bit tough. The margarita was too sour for my taste. The food really wasn't bad, but it isn't a place I will revisit.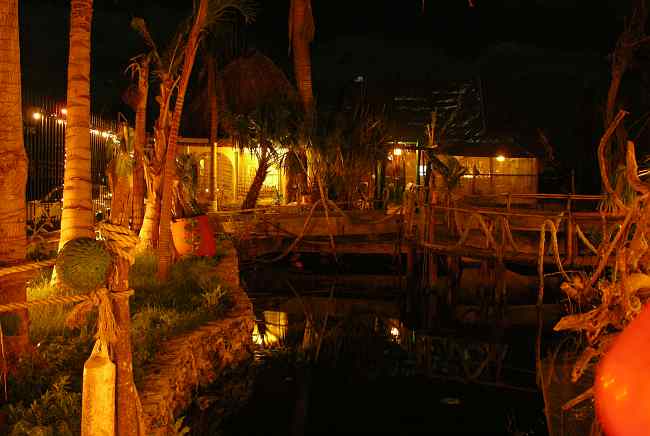 Grounds at The Lobster House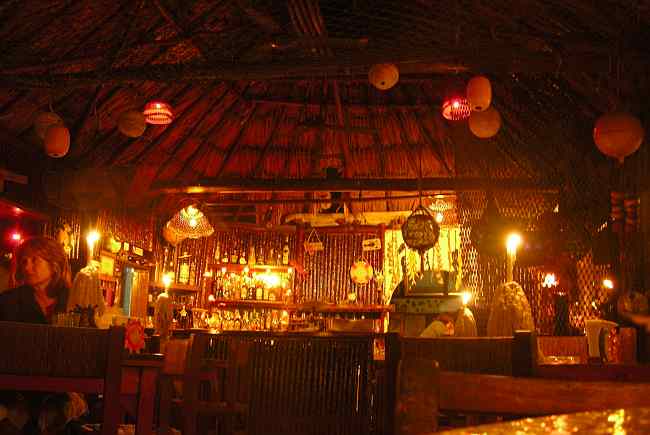 Lobster House dining room
There might have been a long wait for a taxi to come by for the trip back into town, but there was a hotel across the street where I found a cab. I negotiated the fares before getting in the cabs, but probably didn't do a very good job. The fare down was 750 pesos an the fare back was 850.