Nebraska Weekend
March 4-6, 2005
Driving back toward Kansas City, I stopped at another Rare Visions and Roadside Revelations' site where sculptures are made from car bumpers. From the road, only two were visible, and it wasn't really worth stopping, but it was only 3 miles out of my way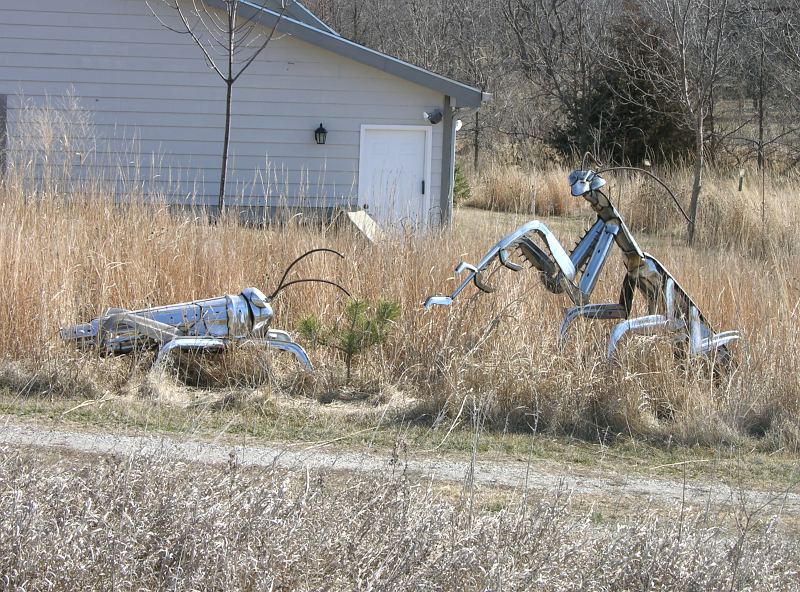 Auto bumper art - yard near Lincoln, Nebraska
Next stop was the Homestead National Monument near Beatrice (pronounced Bee AT ris), Nebraska. It is run by the National Park service. The farm was one of the claims filed on the first day under the Homestead Act of 1862. I didn't find it very interesting.

Continuing southeast on secondary roads, lunch was at Camp Rulo in Rulo, Nebraska. The restaurant has large windows looking out on the Missouri River (something rarer then it should be). Rare Visions and Roadside Revelations had recommended the huge whole fried catfish, but I couldn't resist walleye. Food was so-so, the service wasn't that good, and the river really wasn't that pretty; but something clicked and I may stop there again

The old supper club is almost beneath two narrow 375 foot bridges that were built in the 1930s. The drive across the automobile bridge was interesting. It is in pretty bad repair. I wasn't nervous, but wouldn't be surprised to hear the bridge has been condemned.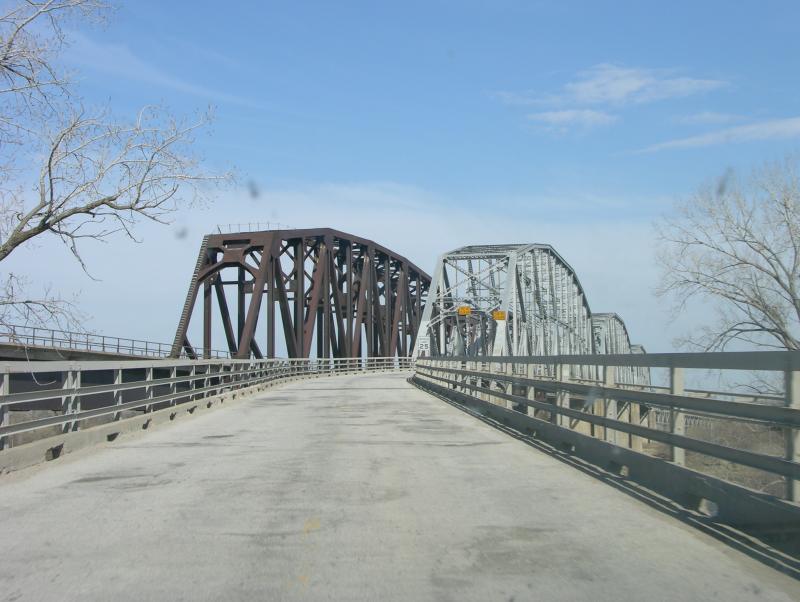 Back in Missouri, the road to I-29 passes through the since renamed Loess Bluffs National National Wildlife Refuge. My last stop was to hike up the observation point on the bluff 200 feet about the visitor center, and a drive on the 10 mile tour around the ponds. The migration is a bit early and there were already several hundred thousand snow geese and other water foul in the ponds.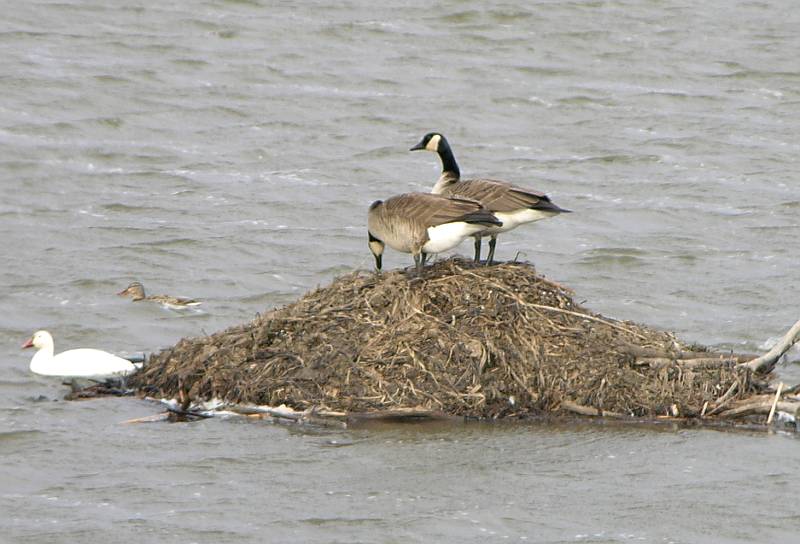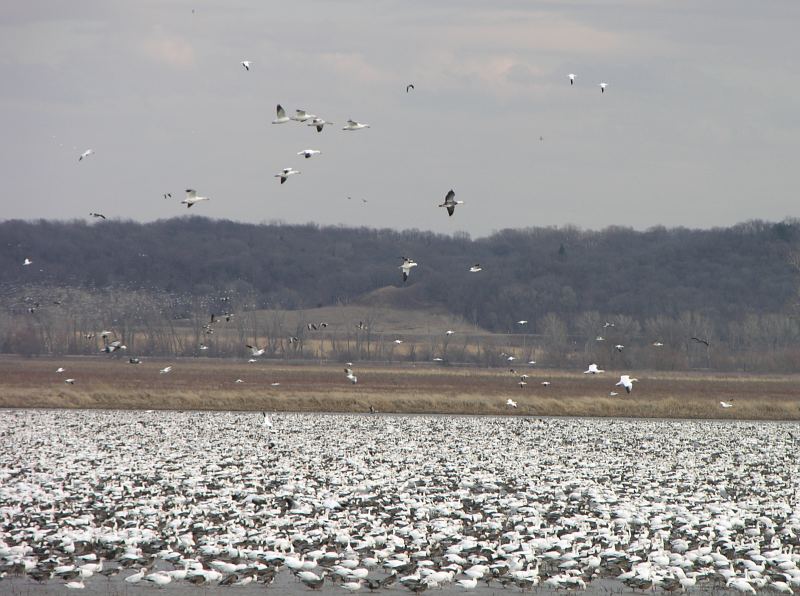 Snow geese - Loess Bluffs National National Wildlife Refuge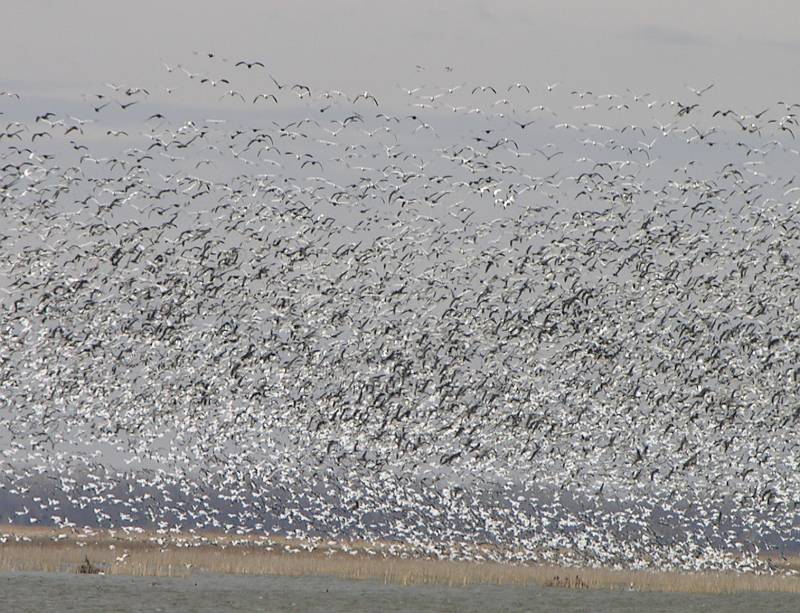 Blue & white phases of snow geese
Copyright 2005-2019 by Keith Stokes My other trips.