Nebraska Weekend
March 4-6, 2005
The cranes started moving into secondary roosts about an hour before sunset, forming into larger flocks. As it grew dark the birds were constantly moving, looking for a place to settle for the night. The noise from the birds was incredible. For full impact, we would stand with our hands cupped to our ears.

Sandhill cranes roost standing in shallow moving water. Finally, about when the sun was down, a couple of birds selected a spot about 300 to 400 yards away and more birds joined. Flocks of hundreds of birds kept coming and landing. As it grew so dark that we could only see the birds because of their silhouette against the faint light reflected on the water, some of the birds were only about 30 yards away.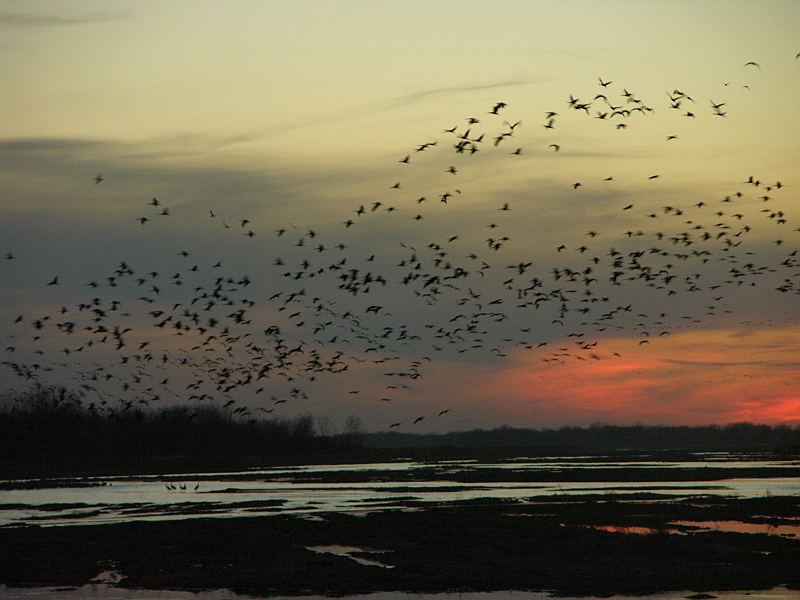 First birds touch down - in time, several thousand joined them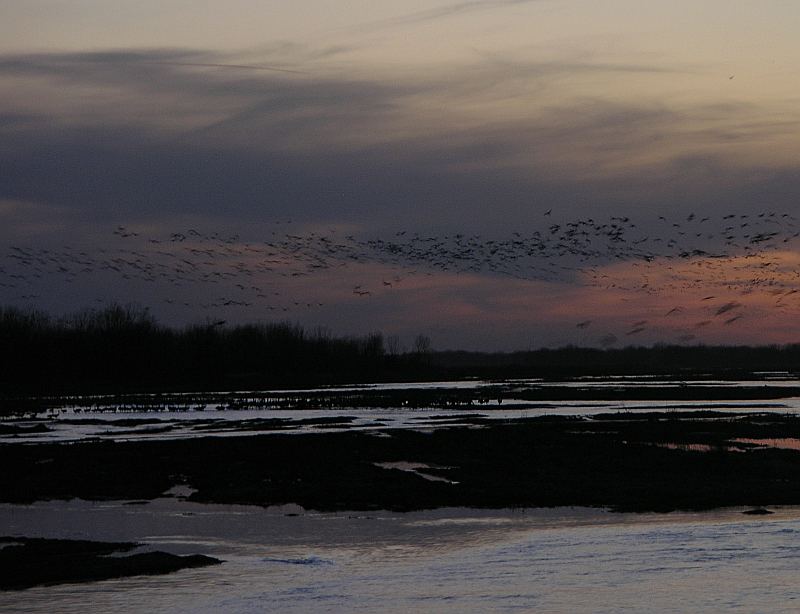 The Audubon staff didn't rush people to leave. I stayed until nearly full dark (lots of stars were out) and there was still a few people remaining when I left.

I had a late supper was at Grandpa's Steakhouse in Kearney. A typical upscale small town steakhouse. The prime rib sandwich was cut a full inch thick, but so tender it was still easy to eat.


Sunday morning, I checked out by 6:15AM, and headed east. There were already many flocks in the air. I stopped at a bridge over the Platte River, a couple of miles east of Rowe. Flock after flock passed overhead. After the sun was completely up, smaller flocks started moving in all directions.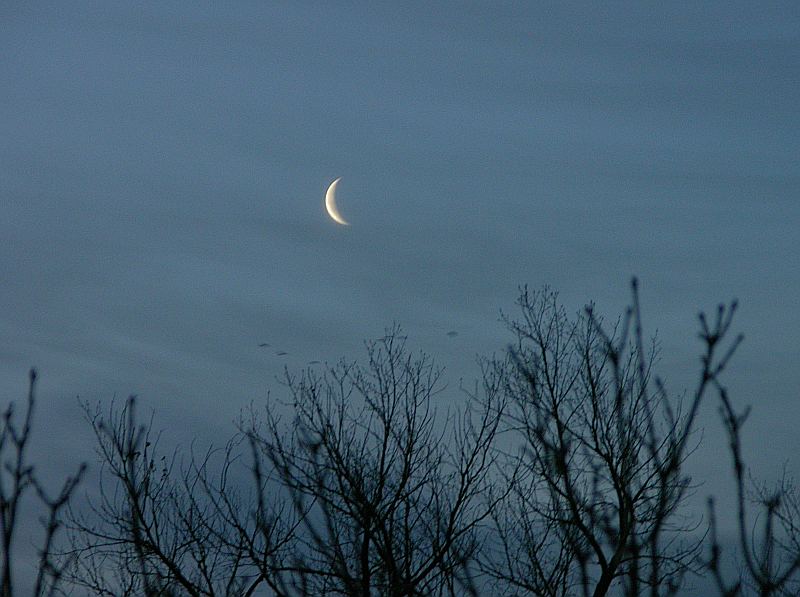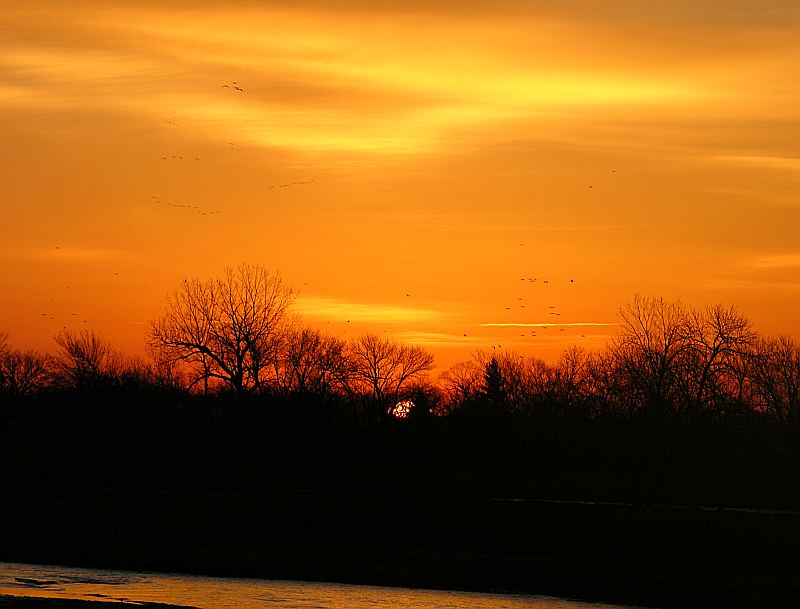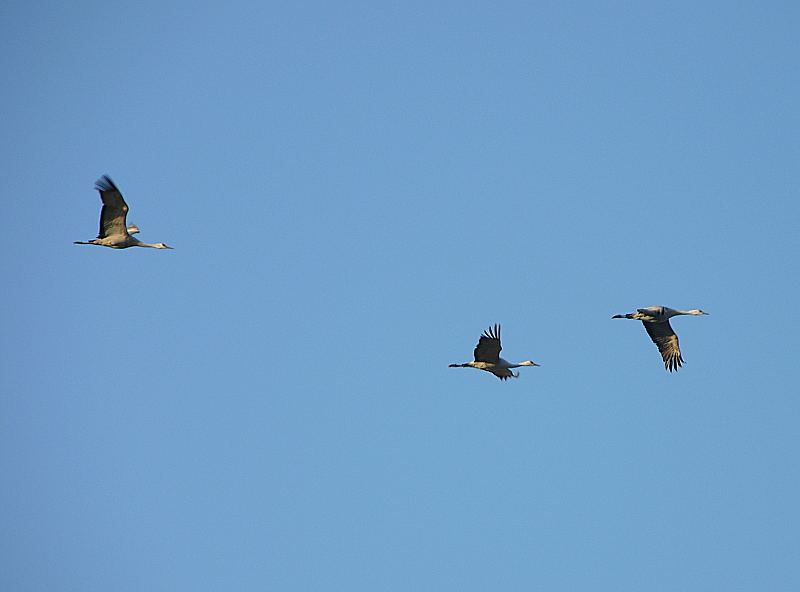 Prints & greeting cards of this photo
I drove by several flocks in nearby fields, then drove east on I-80 to Crane Meadows to change into cooler clothes for the day. The nice people at the nature center remembered me from the day before.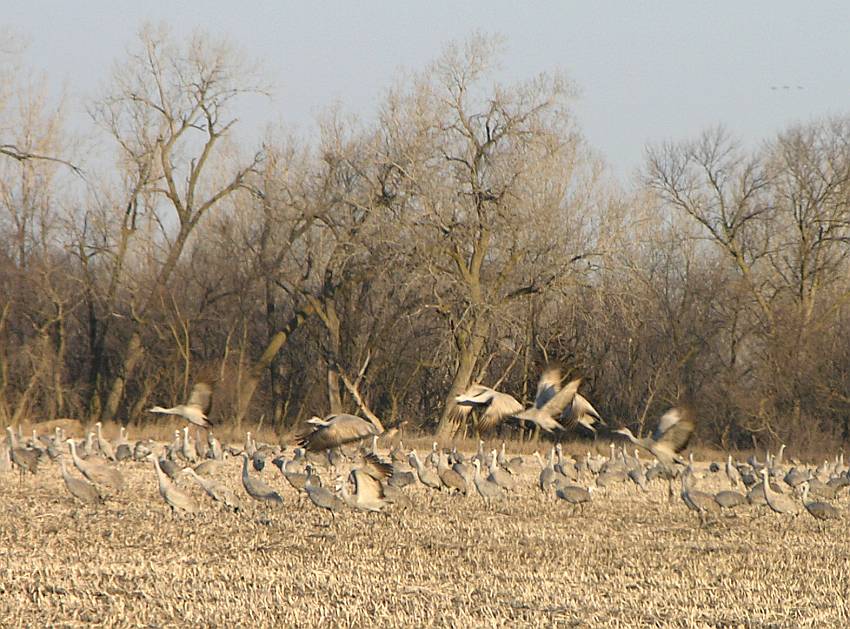 Copyright 2005-2019 by Keith Stokes My other trips.