Nebraska Weekend
March 4-6, 2005
5 PM Saturday I had a reserved spot in a large blind at Rowe Sanctuary. The guides were informative and we were viewing cranes, snow geese, eagles, and deer.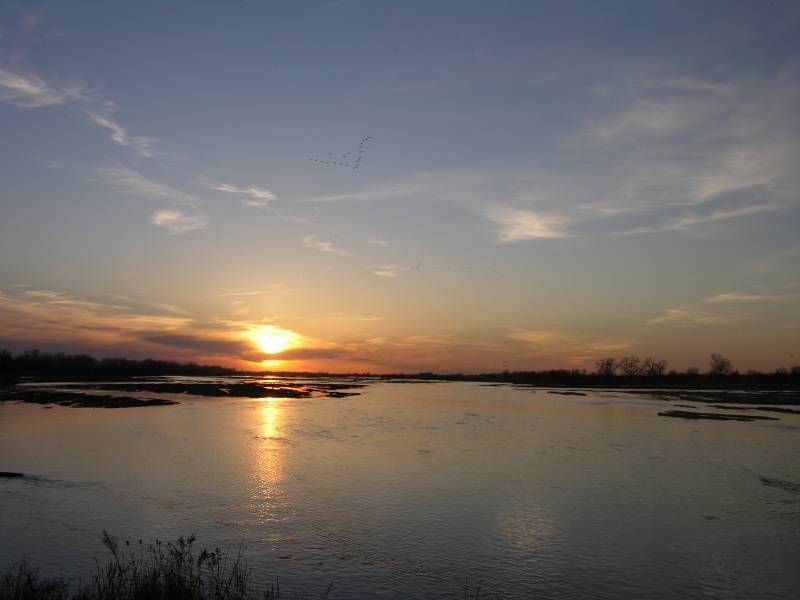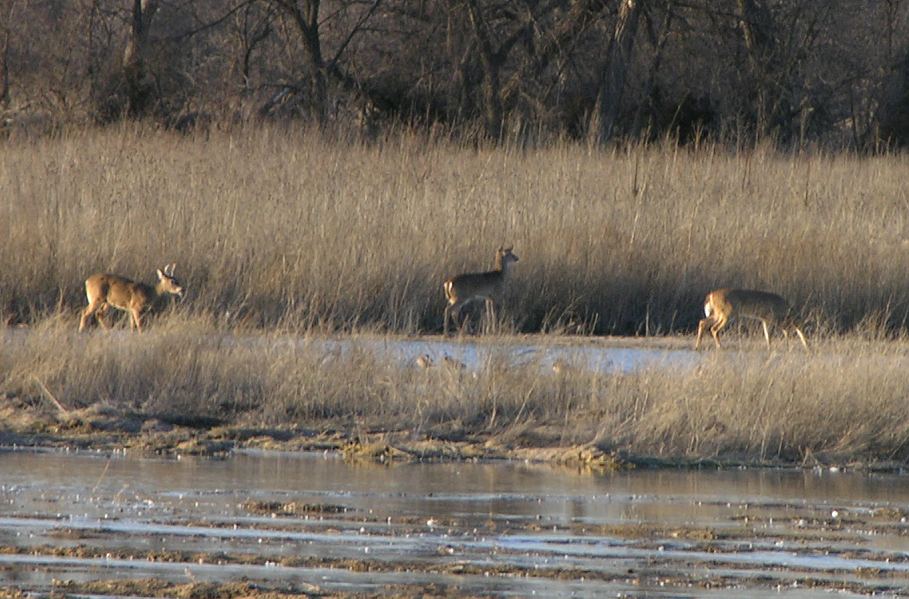 deer from blind at Rowe Sanctuary - a larger group came down later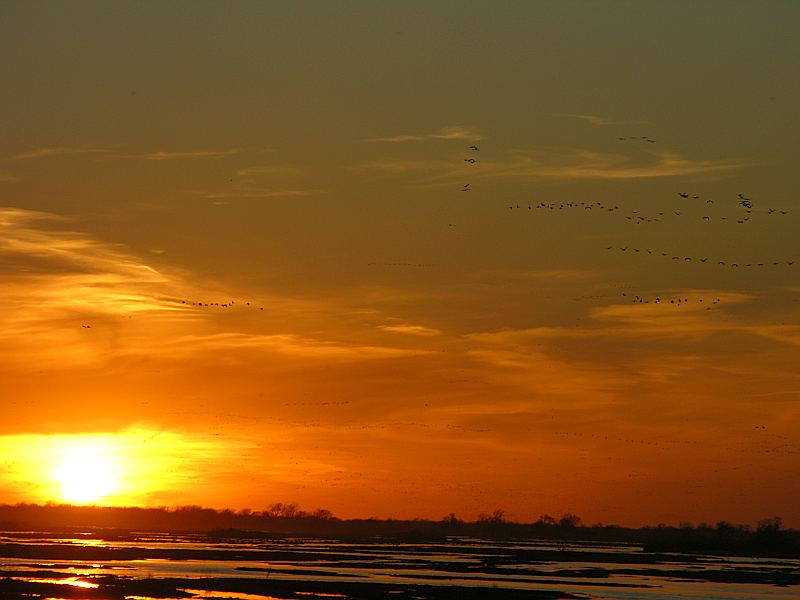 Dusk Saturday from the blind at the Audubon Society's Rowe Sanctuary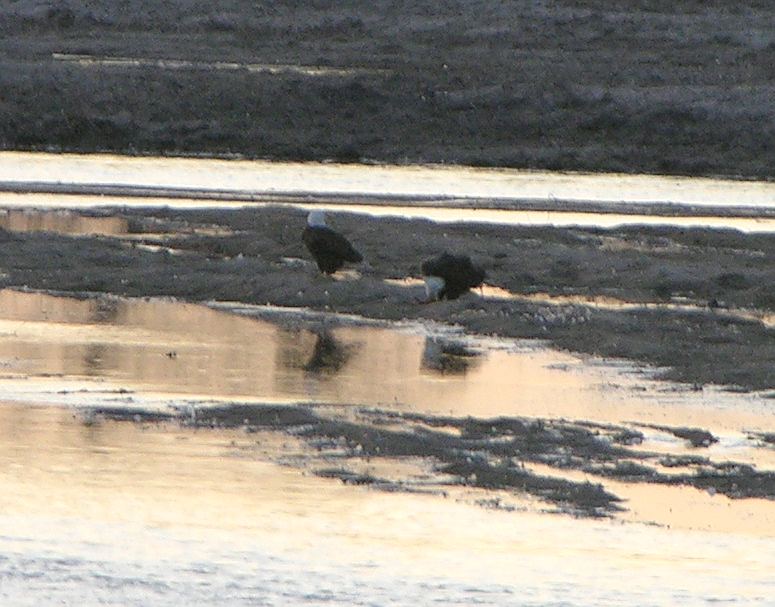 Bald Eagles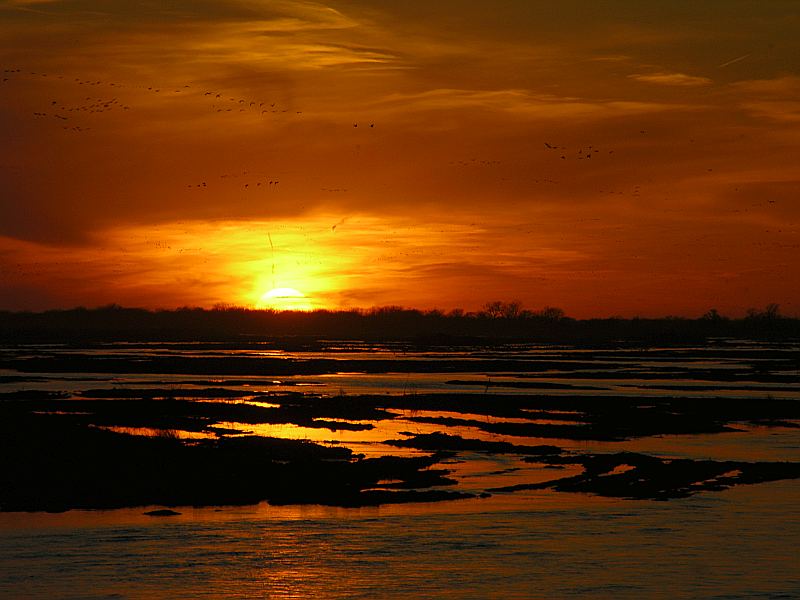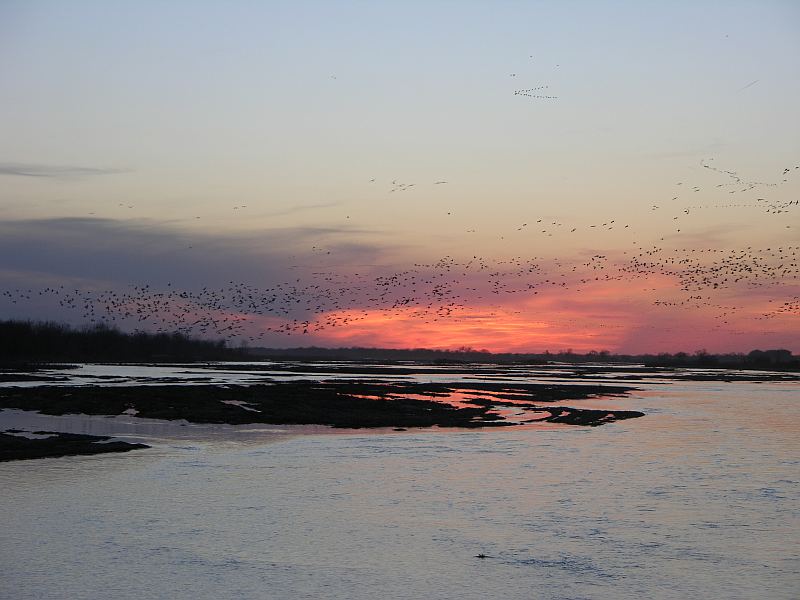 Sandhill Cranes from the Rowe Sanctuary blind (prints & greeting cards of this photo)
Copyright 2005-2019 by Keith Stokes My other trips.