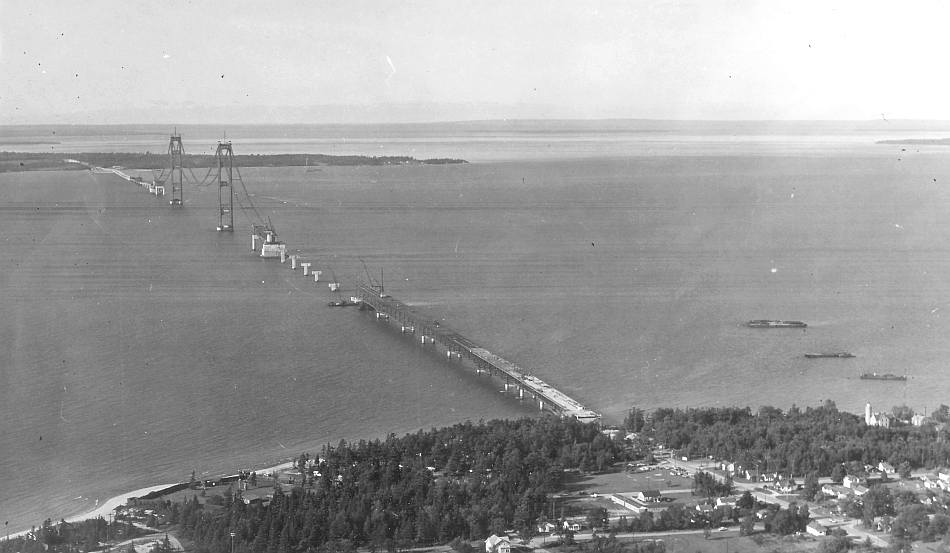 Mackinac Bridge from the air on Labor Day in 1956. Fort Michilimackinac is at the lower left and Old Mackinac Point Lighthouse is at the right.
The lighthouse was decommissioned in 1957 when the lights on the Mackinac Bridge made it no longer necessary. It is a museum today.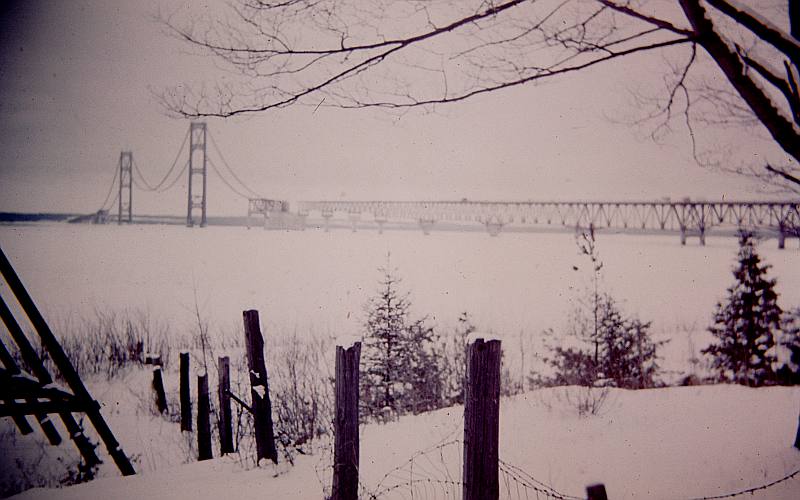 As the work is suspended for the winter of 1956-57, the bridge roadway is nearly completed up to the two anchorages.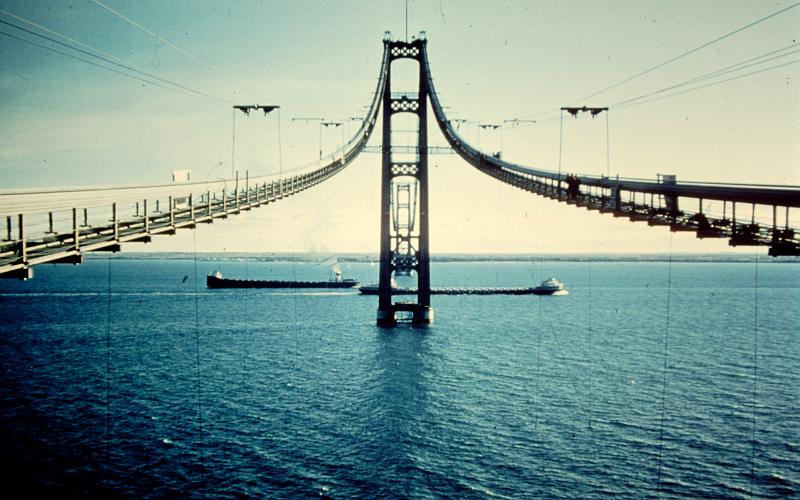 Mackinac Bridge towers with two Great Lakes freighters.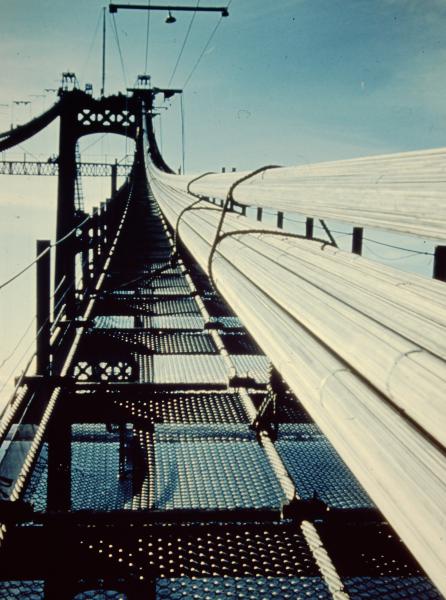 The cable construction continues with the wire bound
temporarily together.

Roadway stringers being assembled in place above the truss section which had been raised near the north anchorage.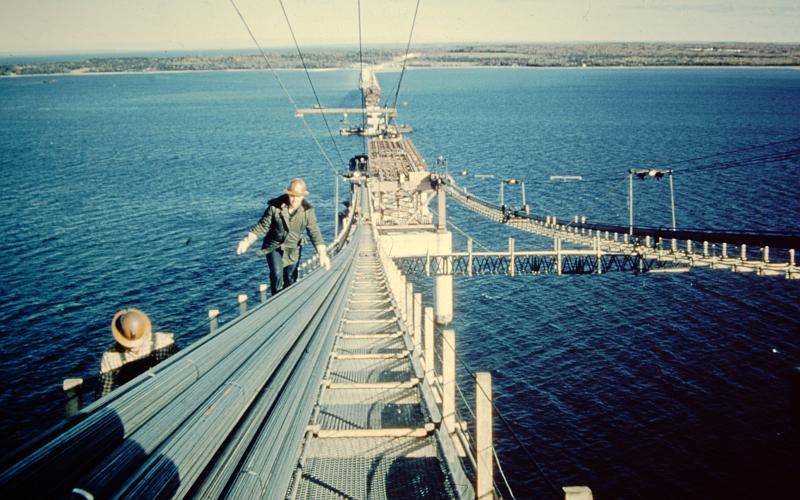 The finished Mackinac Bridge cables are 24.5 inches thick, too heavy to be floated into place, so they were constructed in place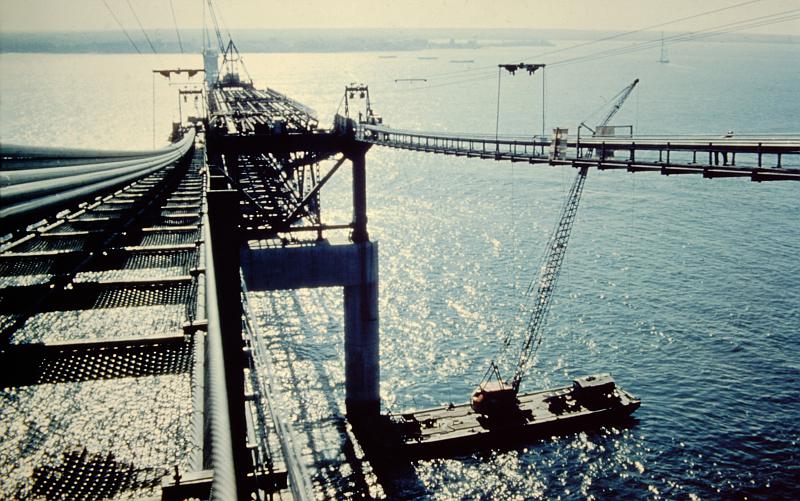 Temporary catwalk with cable under construction.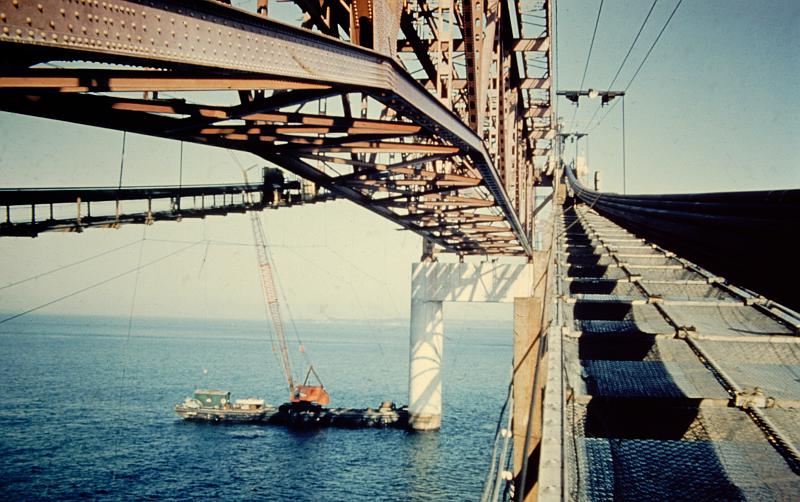 Looking up at the metal superstructure from the anchorage.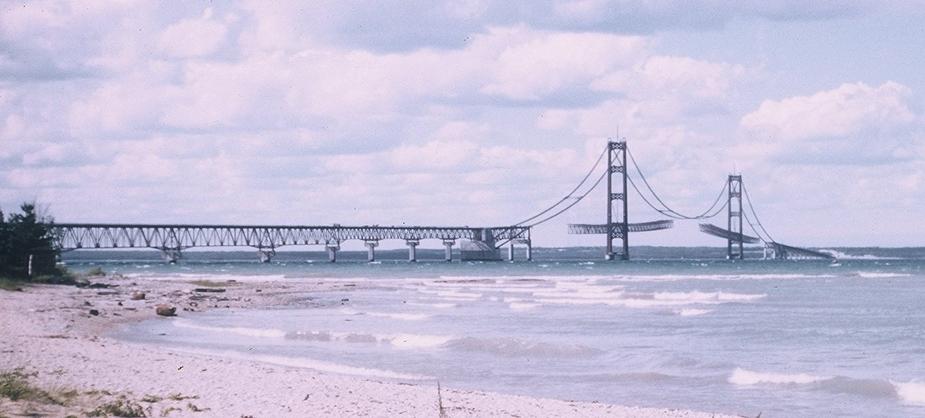 In the summer of 1957, roadway truss sections are suspended from the North and South Mackinac Bridge towers.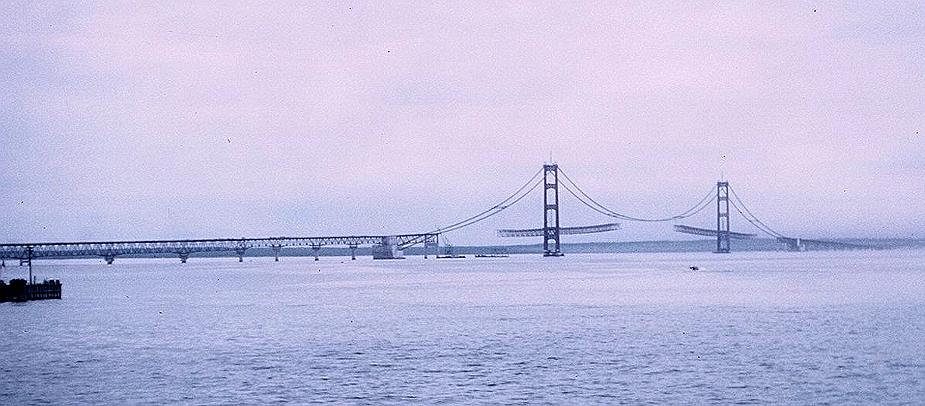 Preparing to raise a stiffening truss unit from a barge, into its position near the south end of the suspension span.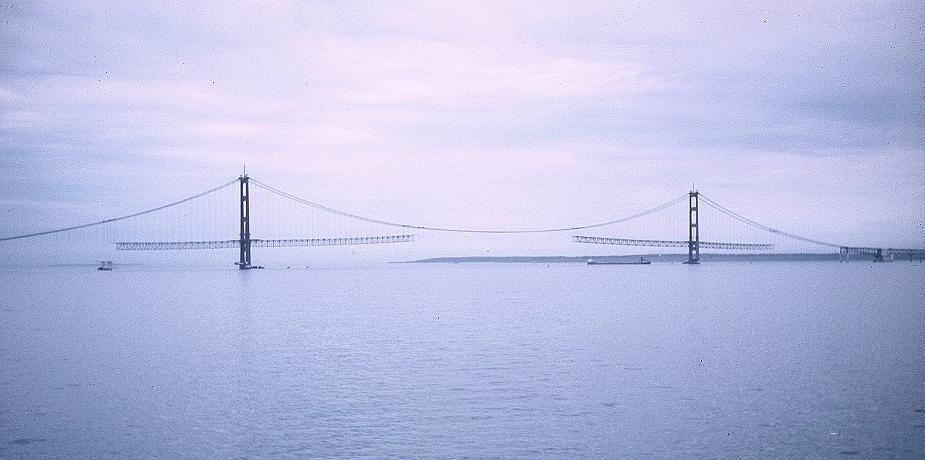 The large Great Lakes freighter passing the North Mackinac Bridge tower looks small by comparison.

Page 1 Page 2 Page 4 Page 5
1957 Vacationland auto ferry ride