Kansas Nebraska Weekend
March 21-23, 2008

First stop was Friday evening, in the community of Olsburg, about 12 miles north of Manhattan, Kansas. I had supper at Brick's Steakhouse and Lounge, a restaurant that I thought might be interesting, because they serve buffalo steak and mountain oysters.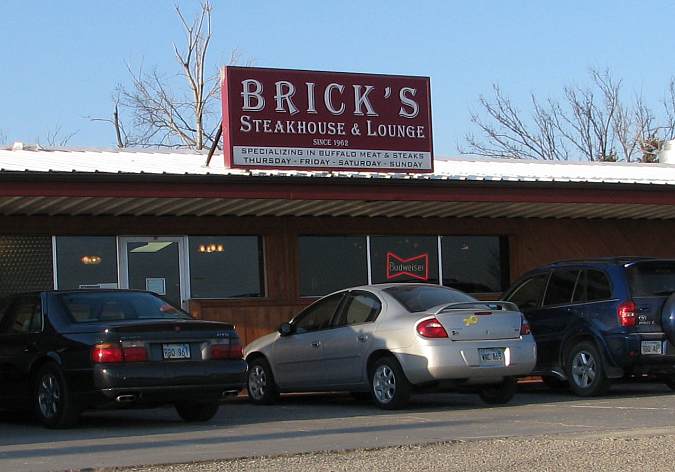 Brick's Steakhouse & Lounge "Since 1962"
Brick's is only open on Wednesday - Sunday evenings, and is almost invisible on the web. They have been open since 1962, and the furnishings look like a small town restaurant from the 1960s. It took over 30 minutes for the kitchen to get my order out, and the waitress forgot to place my order for a mountain oyster appetizer. I asked her for it again and it came midway through my meal.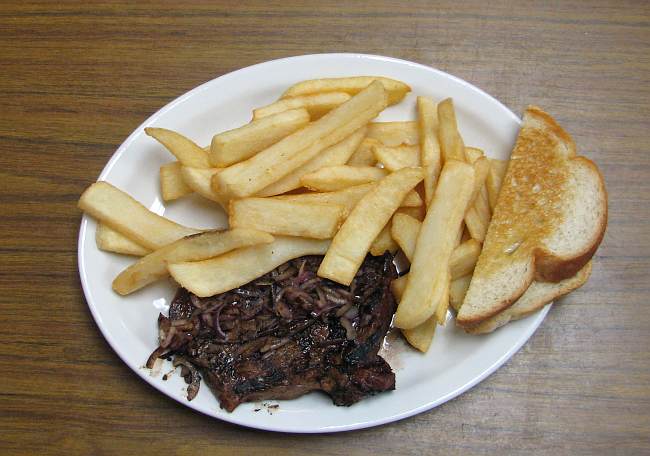 Bison steak, steak fries and Texas toast
My main dish was bison rib eye steak with fried onions and steak fries. The steak was tough, though the flavor was fine. The onions were finely diced - an odd choice. The oysters turned out to be identical to those served at the Seabrook Tavern in Topeka. I confirmed that Brick's purchases them already prepared, so they probably have the same supplier.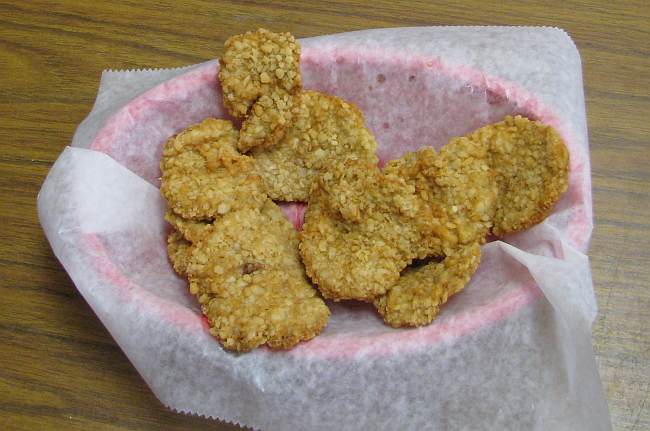 Mountain Oysters at Brick's Steakhouse

Friday Saturday Saturday 2 Saturday 3 Sunday
Copyright 2008 by Keith Stokes