Keith Stokes' Washington DC Trip
November 2007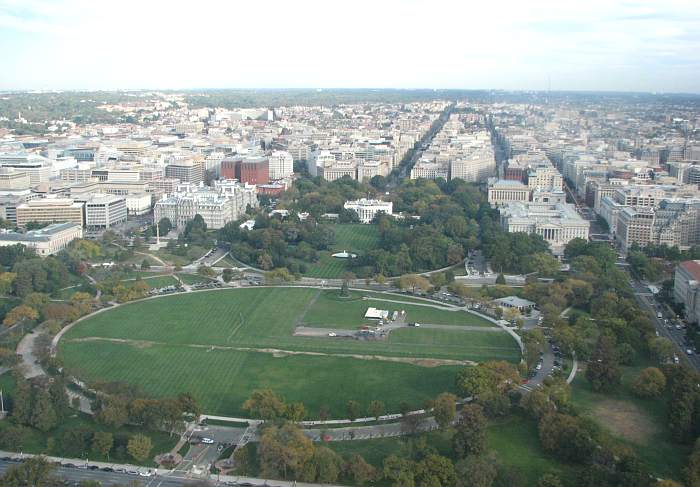 The White House as seen from the top of the Washington Monument.
I think that my photos from the top of the Washington Monument came out fairly well considering how dirty the windows were. There was a bit of a wait for the elevator back down and when it came, I made a mistake getting in the middle of the elevator. They slow the elevator and defog the doors on the way down, letting people at the two ends view some of the memorial stones on the interior of the monument.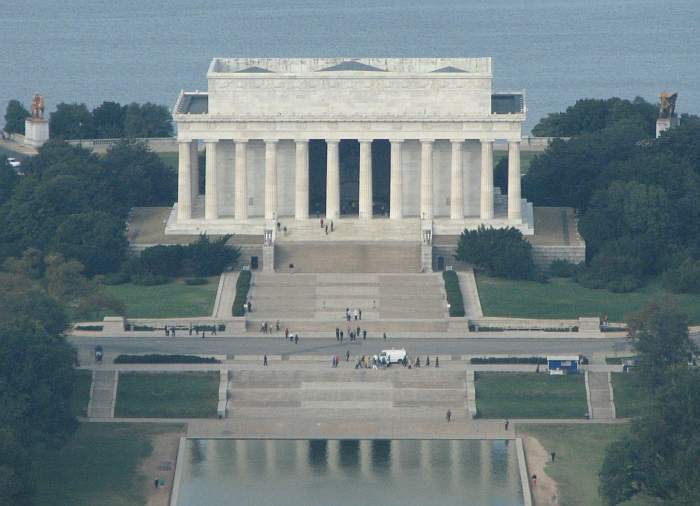 Lincoln Memorial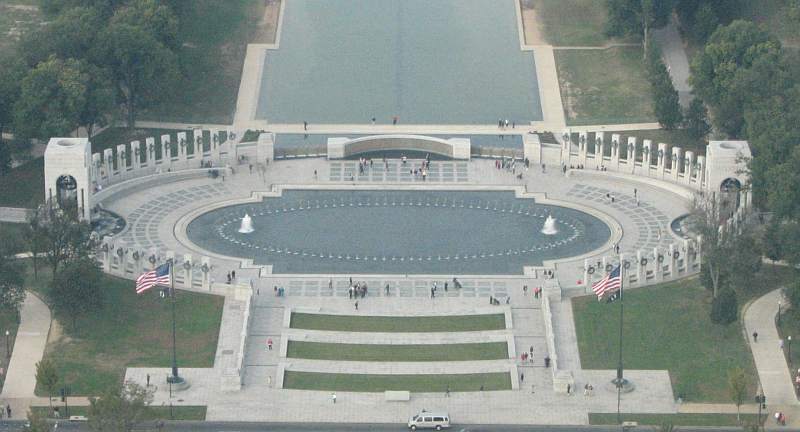 National World War II Memorial
Then I raced to Bike the Sites, arriving a few minutes late for the 10AM tour. There was only one other family taking the tour and my tardiness wasn't a problem.
Bicycles are definitely the way to cover the Mall area, and I enjoyed the easy 7-8 mile ride. I would have enjoyed it more if we had taken a few minutes to enter a couple of the monuments. We saw the exterior of most of the National museums, as well minor monuments and major ones such as WW2, Korea, Vietnam, Washington, Lincoln. Many of the monuments and some of the museums were new since my last visit.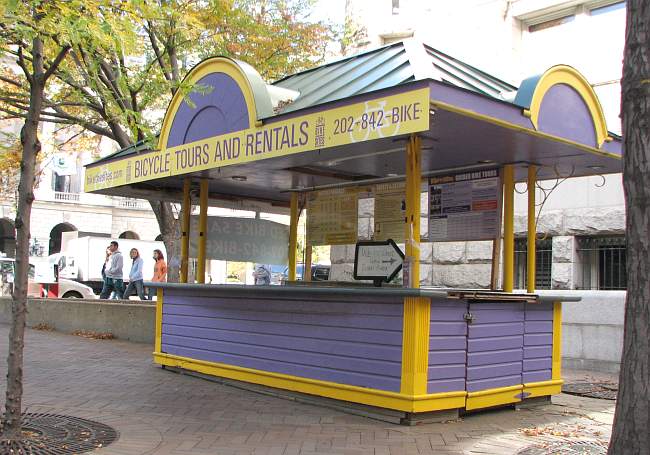 Bike the Sites office

Bike the Sites guide Josh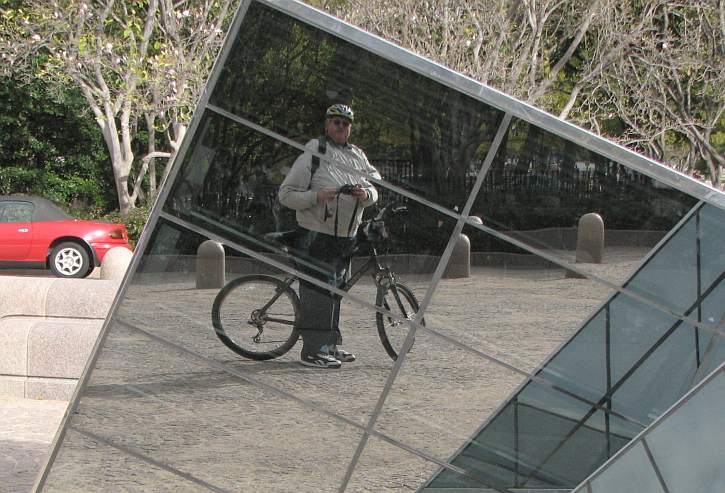 Self portrait in one of the glass pyramids at the National Gallery of Art
Another bicycle tour self portrait at the Louvre Pyramide & still one more in front of a real pyramid at Coba.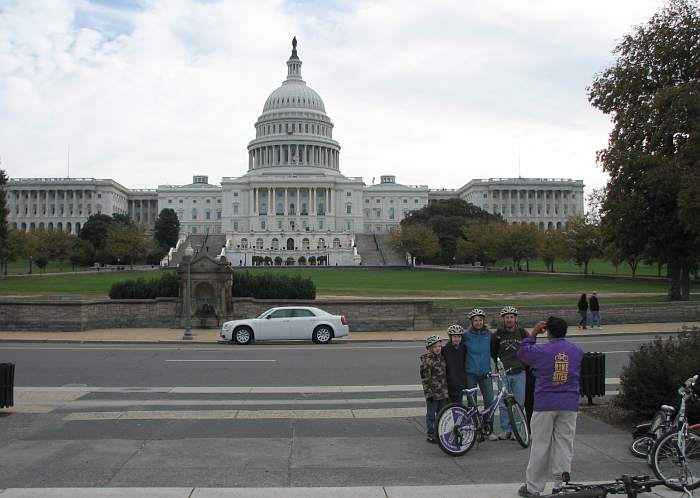 Bike the Sites guide photographing the family taking the bike tour with me.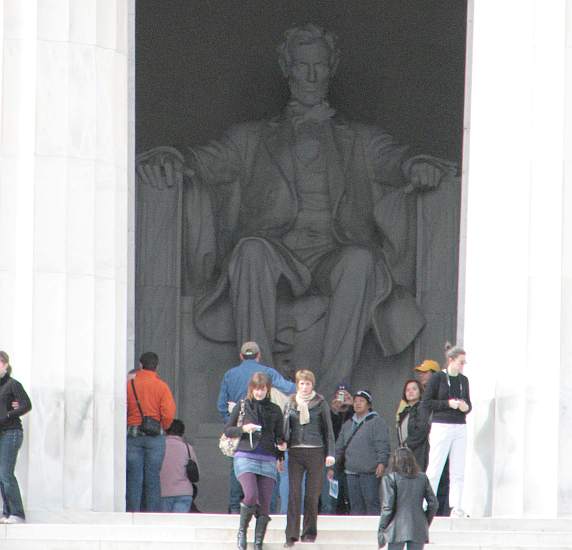 Lincoln Memorial and Lincoln's statue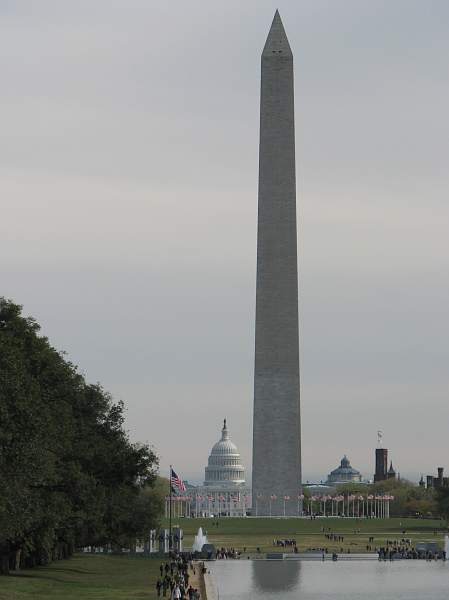 Page 1 Page 2 Page 3 Page 4 Page 5