Keith Stokes' Washington DC Trip
November 2007



I went to DC for a get away on the first weekend of the month on a "last minute" package through Travelocity. It included direct flights on US Air to Washington National, and two nights at the Holiday Inn National Airport. The Holiday Inn provides a shuttle to the airport and the Crystal City Metro Stop.
I had a good time Friday evening. After checking into the hotel, I caught the Metro into the City and went to the Jazz Cafe in the National Museum of Natural history where the Statesmen of Jazz were performing.

The Statesmen of Jazz in the Museum of Natural History Jazz Cafe.
While enjoying the show, I had a light supper. It was pretty good salmon accompanied by parsnips and stuffed tomato. Neither vegetable appealed to me, and it was my first meal of the day so I was still hungry.
When the set ended, I decided to check how much of the Museum could be seen - there were several exhibits in the hallways. But I stumbled across a dedication ceremony in the Rotunda. The "Discovering Rastafari" exhibit was opening that night (and will continue for a year). I listened to a bit of the ceremony, enjoying the costumes and music, then noticed that people were moving on into the exhibit.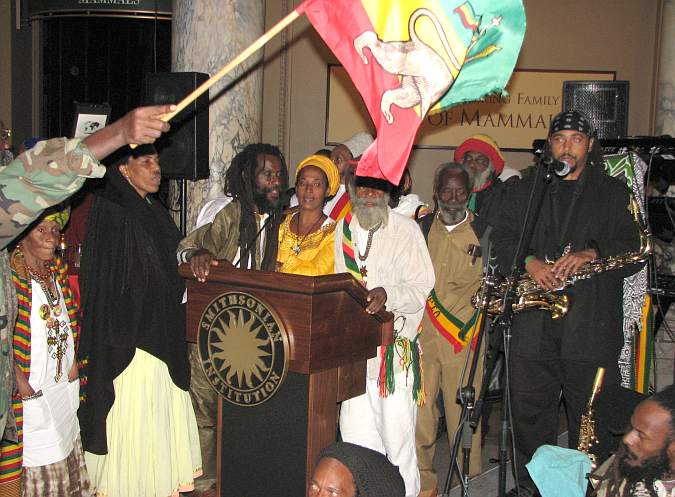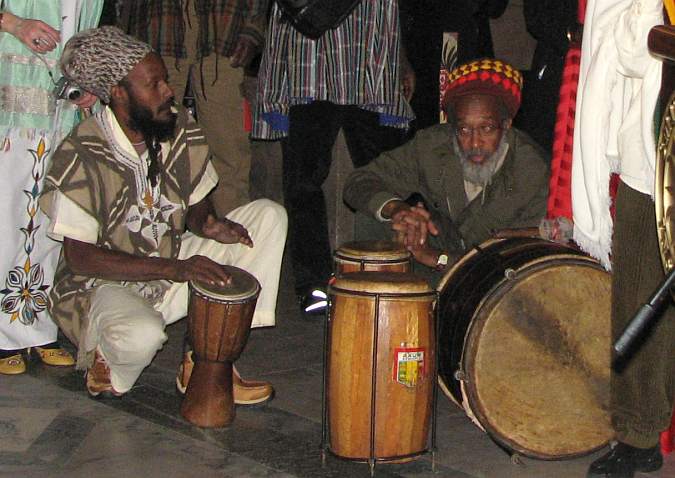 The way to the exhibit was through the Dinosaurs, Ice Age and African Cultures Halls. With no one around, I enjoyed a quiet "Night at the Museum" experience as I toured the two halls. I also walked through the African Voices exhibit and looked briefly into the packed Rastafarian exhibit.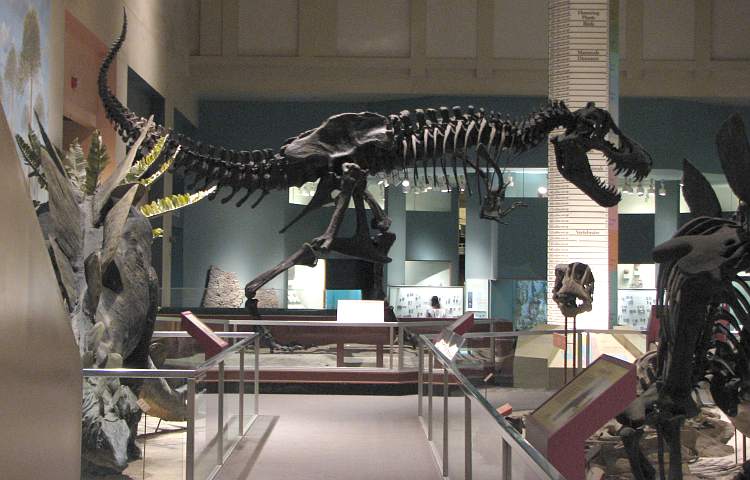 Hall of Dinosaurs

Pliosair Dolichorhynchops osborni from the late Cretaceous period, 70-80 million years ago.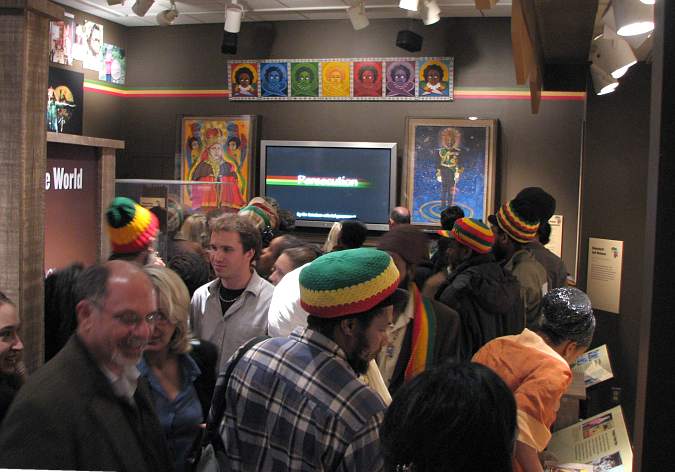 "Discovering Rastafari" exhibit runs until November 8, 2008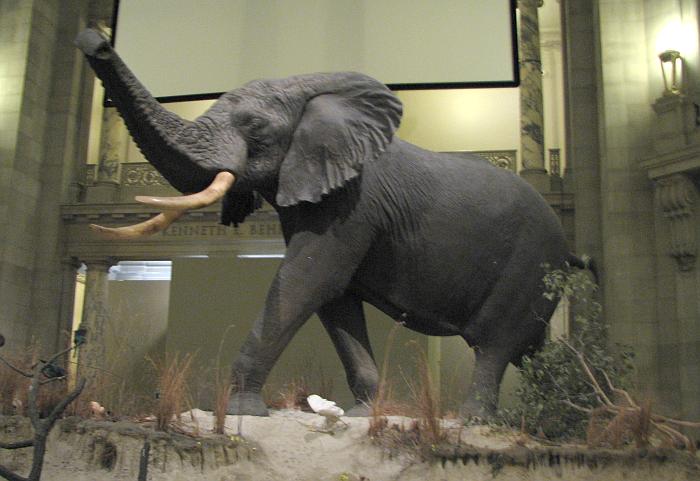 13-foot-tall African bull elephant in National Museum of Natural history Rotunda

Page 1 Page 2 Page 3 Page 4 Page 5