Keith Stokes' New York City Trip
Nebula Awards Weekend: May 11-13, 2007
Previous Page
Next Page
Friday evening began with a series of group autograph sessions at a nearby Border's store. The stores located across Broadway from Trinity Church near Wall Street I arrived near the end of the first hour and took photos of the end of the first session and the beginning of the second. It was the first time I saw many friends attending the Nebula Awards weekend. After getting shots of the second session, I walked up Broadway looking for something besides fast food and found a French Brasserie, Les Halles, just off Broadway on John Street.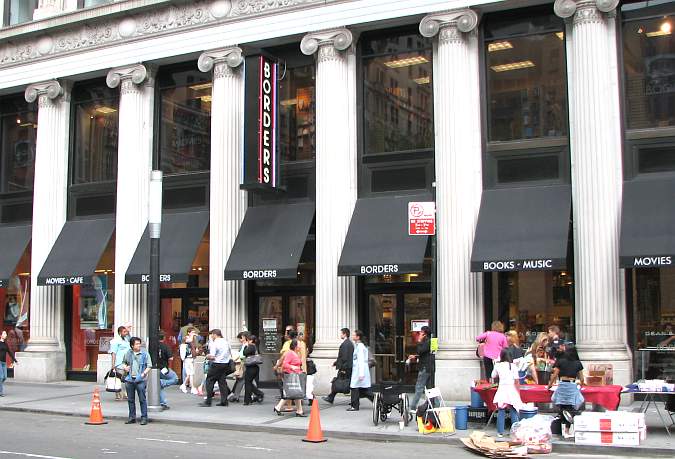 Borders Books & Music - 100 Broadway, New York City.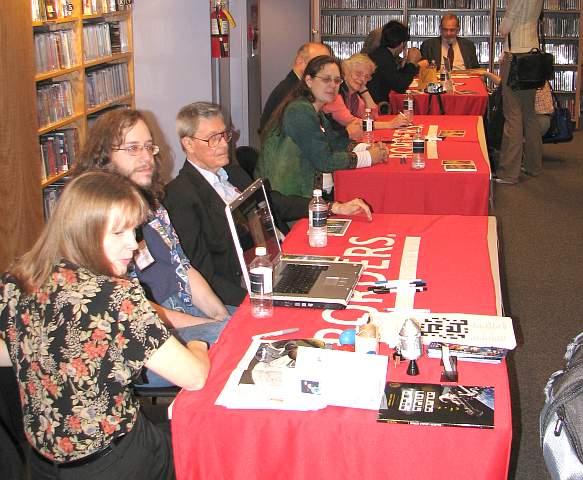 First autograph session - science fiction authors pictured from front to back:
Marianne Dyson, Keith R. A. DeCandido, James Gunn, Elaine Isaak, Joe Haldeman,
Carol Emshwiller, John Moore, Esther Friesner, Peter S. Beagle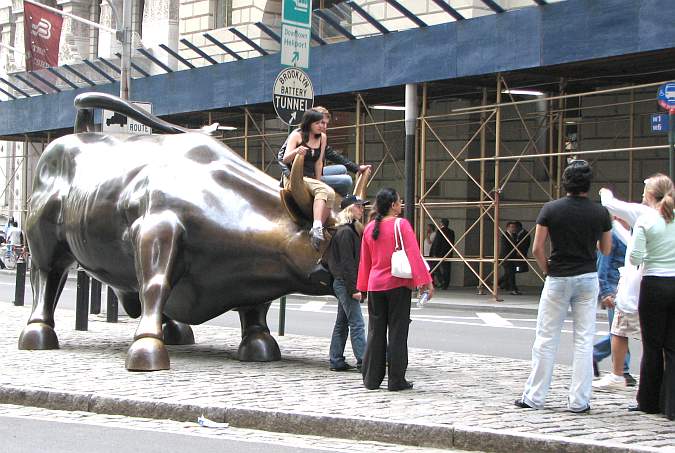 This large bull sculpture on Broadway south of Wall Street is a popular photo opportunity.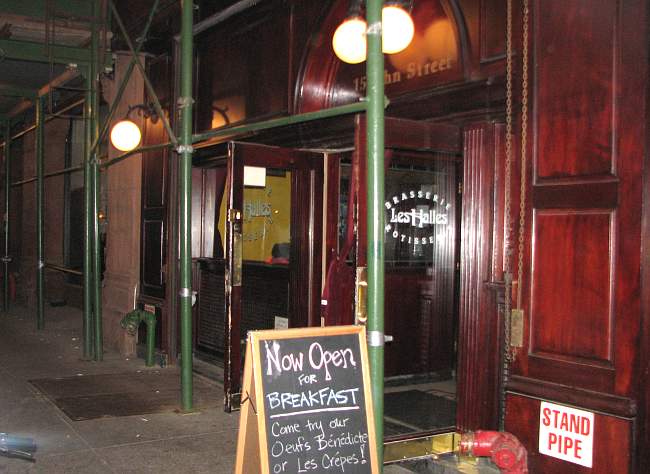 Les Halles Downtown -15 John Street
This was my best meal of the weekend, and I think it was reasonably priced for New York. I had an appetizer of Ecornets grillées, crudité de fenouil (grilled calamari with shaved fennel salad). The main course was Merguez, frites (Moroccan lamb sausage and french fries). Both were very good - the sausages had a strong taste and probably wouldn't be popular with everyone.
It was still fairly early, so service was fast and I was back to Border's with plenty of time to photograph the end of the third autograph session.
At the conclusion of the signing, there was a Haunted New York walking tour conducted by Gordon Linzner in period dress. I'm afraid it wasn't really what I expected after doing walking tours in London and Glasgow. I would have slipped away before the end, but with only 4 other people taking the tour, felt awkward.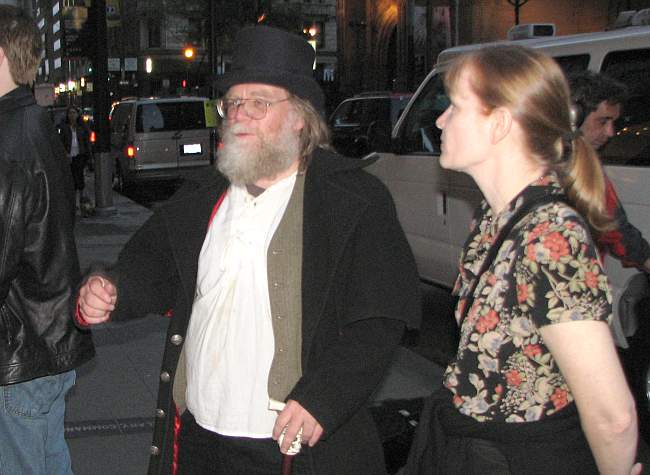 Guide Gordon Linzner & Marianne Dyson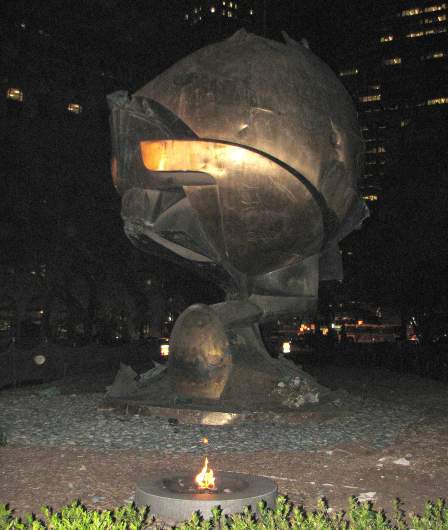 The Sphere
This statue was a symbol of peace inside the World Trade Center. It was
damaged in the collapse of the towers, but along with the eternal flame, it
serves as a memorial to those who died on 9/11.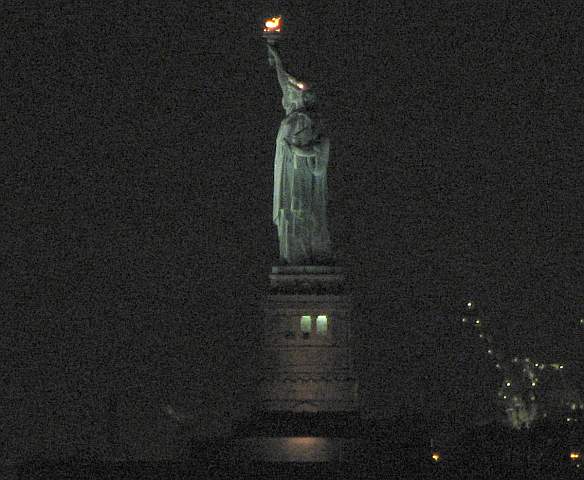 Statue of Liberty in the distance as seen from Battery Park
Getting back to the Marriott Financial Center, I quickly cleaned up and changed to go to the Nominee ceremony & photo op. Unfortunately I was already running a little late from the tour, and the location of the event was not on the schedule. When I finally found the event, it was over. I went on up to the hospitality suite, but didn't see anyone I felt like talking to, so I called it an early night and returned to my room to post photos from the evening.
Copyright 2007-2009 by Keith Stokes My other trips.