Keith Stokes' New York City Trip
Nebula Awards Weekend: May 11-13, 2007
Next Page
I flew to New York early Friday morning. Several of the folks from Lawrence, Kansas were on the same flight and we shared a cab from LGA to the Marriott Financial Center.
The Marriott proved to be a nice, reasonable priced (for Manhattan) hotel just a block from the former twin towers. My roommate, Larry Hodges and I had a corner room on the 15th floor with a view of the Hudson River and New Jersey. The SFWA suite on the 38th floor had a spectacular view of the river.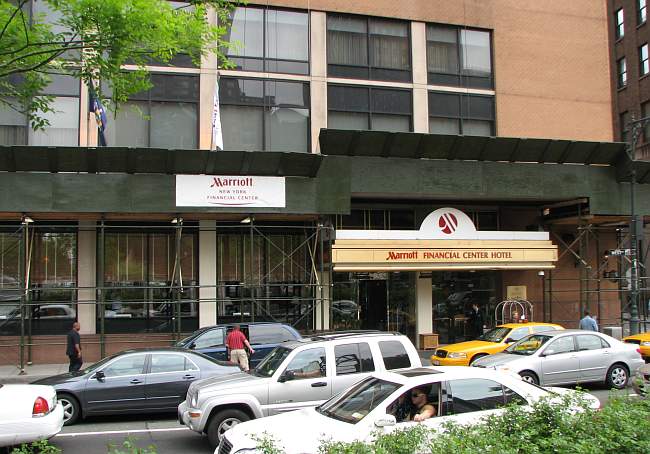 Marriott Financial Center Hotel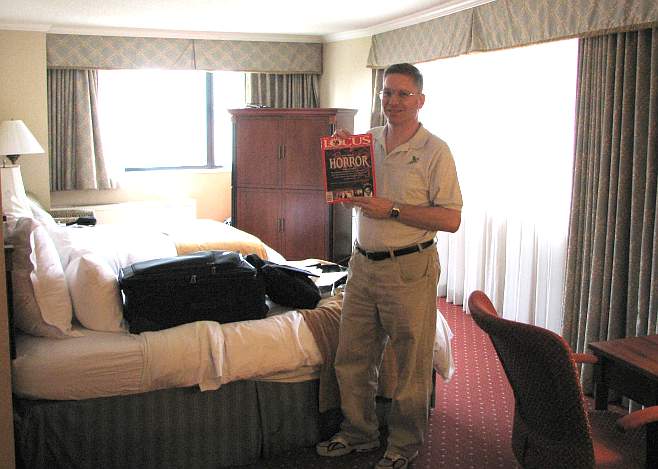 Larry Hodges holding up the current issue of Locus in our corner room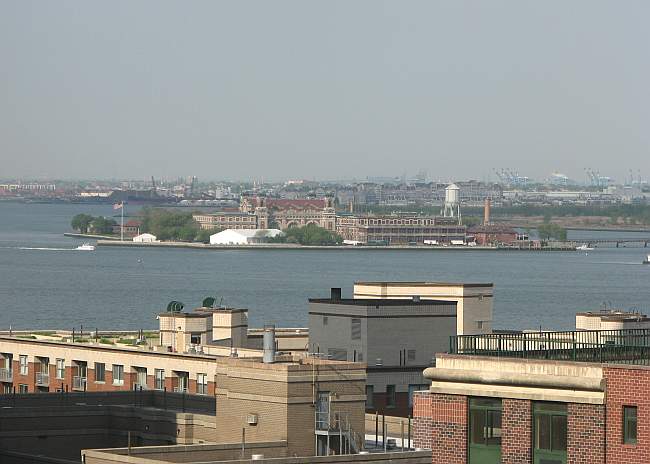 View of Ellis Island from the hospitality suite
After checking in and registering with the convention, I walked to the east side of Manhattan to the TKTS booth at South Street Seaport to get a half price ticket for a Saturday Broadway Theatre matinee. Having researched shows in advance, I had a list of 6 Broadway shows that I would like, that might have discount tickets available. Inherit the Wind and Spring Awaking were available. I choose Inherit the Wind because it was a limited engagement.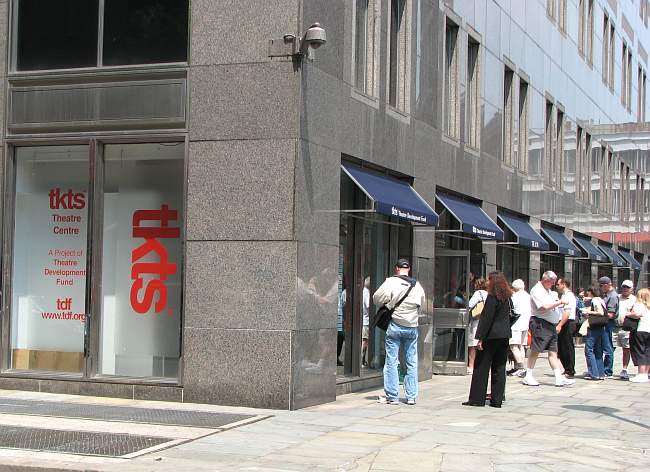 TKTS outlet near South Street Seaport
On the way back to the Marriott Financial Center, I stopped for lunch at O'Hara's Restaurant & Pub, a block from the hotel. The Reuben sandwich and fries were nothing special. Despite its being only a few feet from the hotel, I didn't consider eating at O'Hara's again.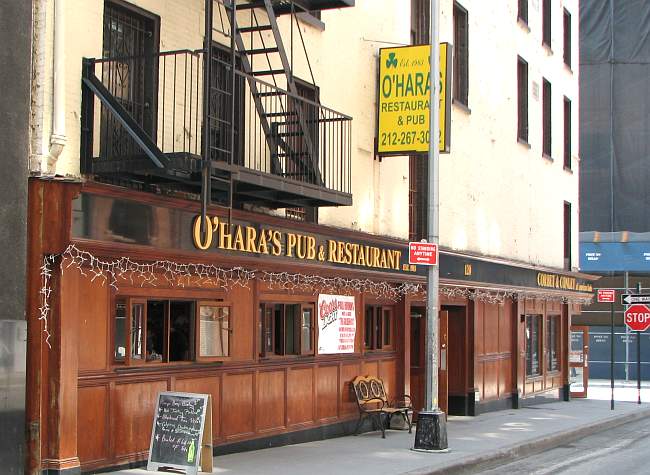 O'Hara's Restaurant & Pub
Back at the Marriott Financial Center, I took photos on the 2nd floor and the hospitality suite, and put some of the photos online. I used to put photos online during the events, so Tucker could see them while the event was happening and feel like he was still involved. I guess it has become a habit now.
Copyright 2007-2009 by Keith Stokes My other trips.