Kansas Nebraska Weekend
Crane Meadows & Loess Bluffs March 25, 2007
Sunday morning I was up at 5:15, quickly preparing for the day and checked out in time to return to Crane Meadows at 6AM. This morning I had a spot in a blind and was hoping for a better experience than the previous evening. Crane Meadows operates 3 blinds. All are off premise on private property. I convoyed with about 7 others and a guide to the farthest location, about seven miles away.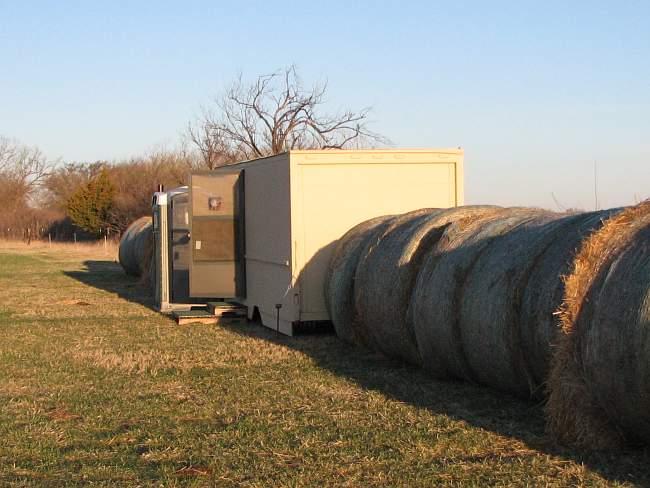 We parked on a county road and walked about 400 yards (seemed longer in the dark) to a large blind about 35 yards from the river. The blind was totally inclosed. There is a row of windows that can be opened and folding chairs that made loud sounds when people moved them. The area of the river closest to the blind didn't appear to be prime roosting territory. We could hear a lot of birds calling upriver, but none nearby.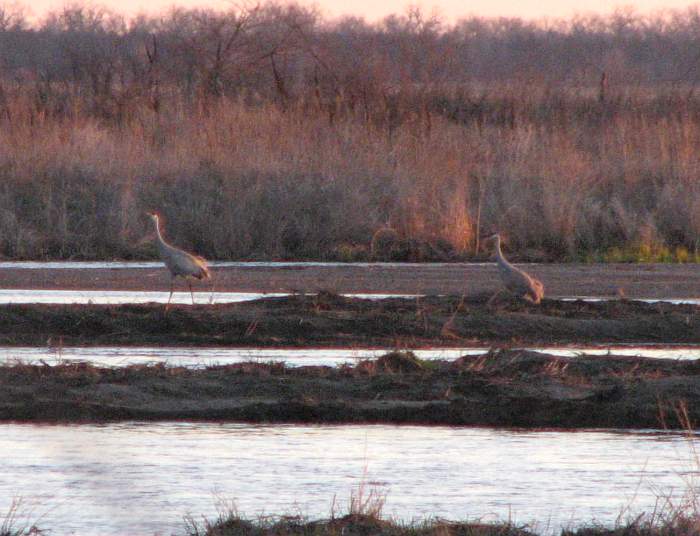 Sandhill Cranes in the Platte River near Grand Island, Nebraska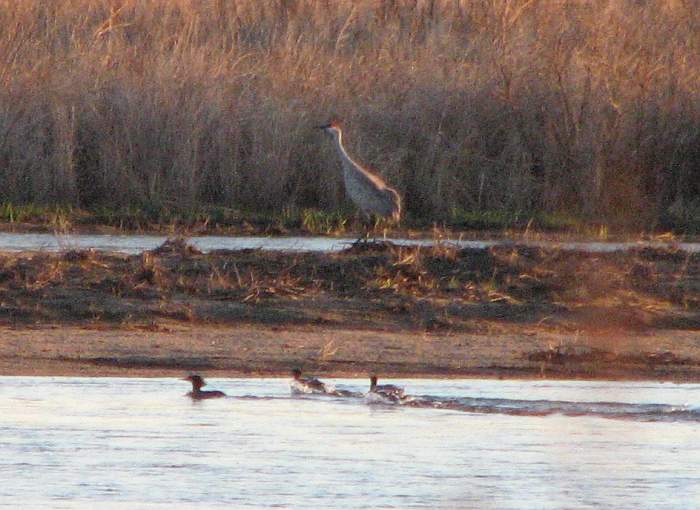 Sandhill Crane and Red-breasted Mergansers
As the eastern sky lightened, it became obvious that no crane were roosting nearby. Birds would fly by and there were a few mergansers, sandpipers and killdeer nearby. There were cranes still in their roost perhaps a quarter mile down river, and as it grew light, a few worked their way closer, but we were never as close to cranes while driving past fields fields on the way back to the highway.
Coming home, I drove across I-80 to Lincoln, Nebraska than over to Iowa and I-29. In Missouri, stopped at the since renamed Loess Bluffs National National Wildlife Refuge. I saw many thousands of snow geese at Loess Bluffs two years ago, but this visit was a couple of weeks later in the season and many of them were gone. I still saw many other water birds, and turtles and it was worth driving a few miles off the interstate to take the 10 mile circle drive.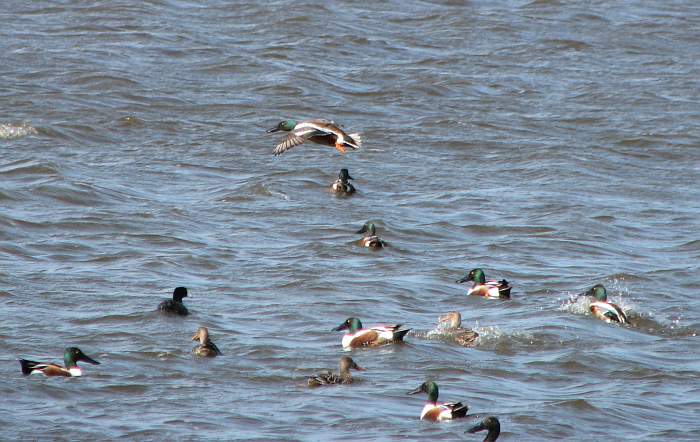 Shovelers at Loess Bluffs National Wildlife Refuge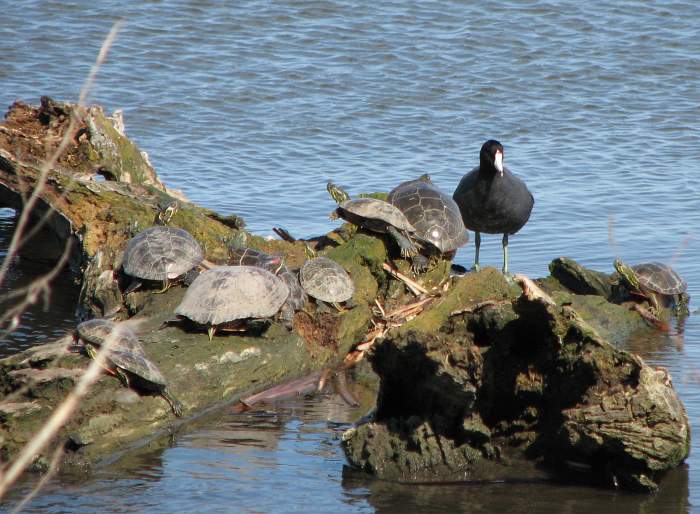 Western Painted Turtles, Red-eared Slider, and American Coot
Then back on the highway and down to St. Joseph where I turned off and crossed to Atchison, Kansas. My page at kansastravel.org about the home where Amelia Earhart was born is one of the most visited pages and I wanted to get some interior photos. But no one was there to open the museum at 1PM. I waited 15 minutes then gave up and drove on to Leavenworth where I stopped for lunch at the Santa Fe Depot Diner. It is located in a beautiful old depot, and I had high hopes, but the food was only average and it won't make the list of memorable restaurants.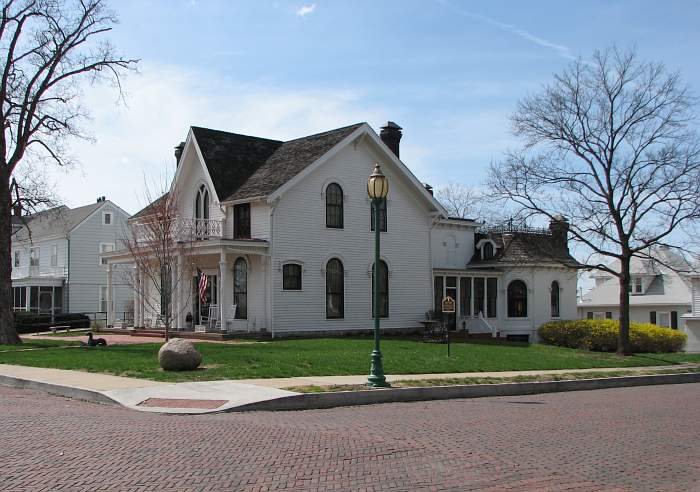 Amelia Earhart Birthplace Museum
After driving some of the old streets and admiring some of the many other old buildings in Leavenworth, I continued on home.
Copyright 2007-2019 by Keith Stokes My other trips.