Kansas Nebraska Weekend
Crane Meadows March 23-25, 2007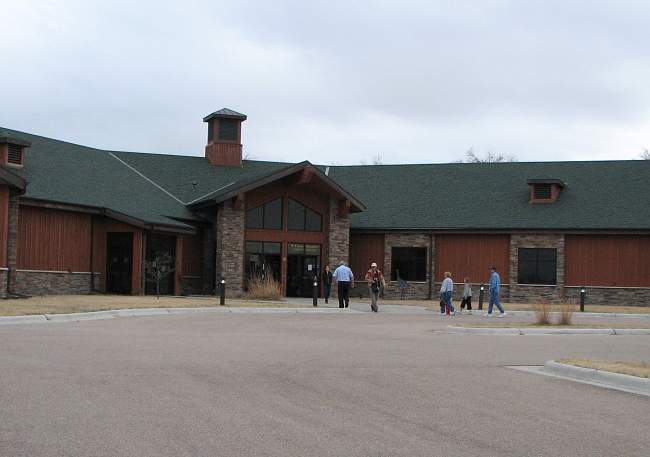 Crane Meadows Nature Center - Wood River, Nebrasa I-80 exit 305
When it became likely that this weekend would be warm, I tried to book a blind at Rowe Sanctuary, where I had an incredible experience two years ago. But they were overbooked and I had to settle for Saturday evening and Sunday morning at Crane Meadows.
The Crane Meadows Nature Center is just off I-80. The volunteers are friendly and provide lots of good information. I spent about an hour looking at photos, the gift shop and a documentary; waiting for the center to close at 6PM.
At 6, the waiting throng broke into two groups. One group had places in blinds. As a last minute addition, I was part of the "bridge tour." The nature center is located a couple of hundred yards from the Platte River. After an orientation session and a wait while the other groups assembled and left, we walked down to the river and assembled on a foot bridge where the sides of the structure offered some concealment. The water flow on the Platte has dropped 90% over the years, and this stretch is no longer optimal for crane roosting, but they are creatures of habit and a few hundred birds roost in the water a couple of hundred yards down river from the bridge.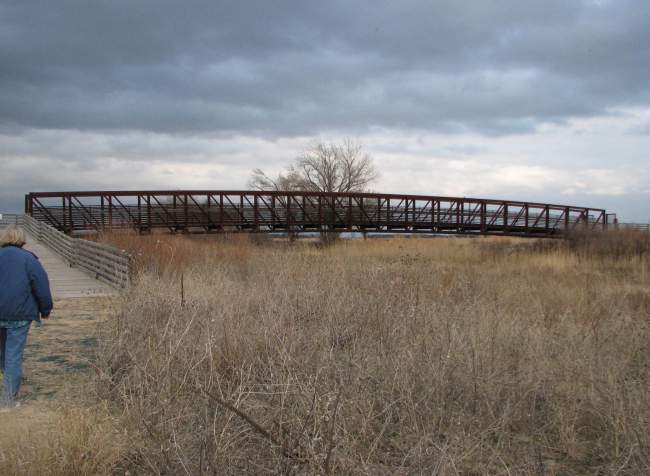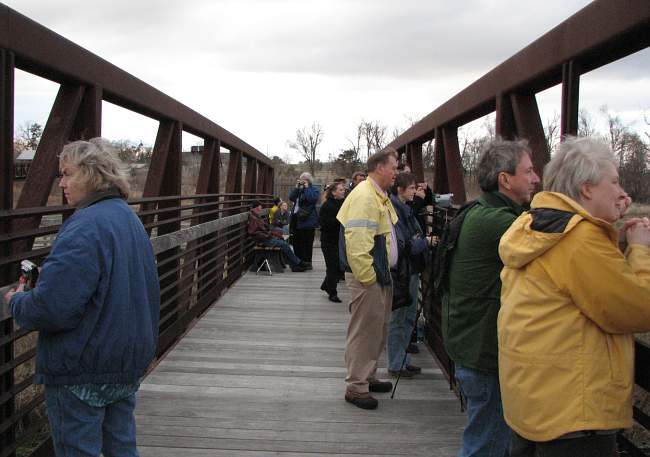 Waiting for dusk at Crane Meadows Nature Center
Although we had light rain several times, it was warm and pleasant as we waited for dusk. We saw a fair number of cranes in flight and a other birds while we waited. As sunset approached, groups of cranes congregated in corn fields on both sides of the river. Finally as it grew dark, the first birds moved into the water perhaps 120 yards away and were slowly joined by others. The birds never came close to us and their numbers weren't great enough for the sound to be impressive in an area with so many cranes.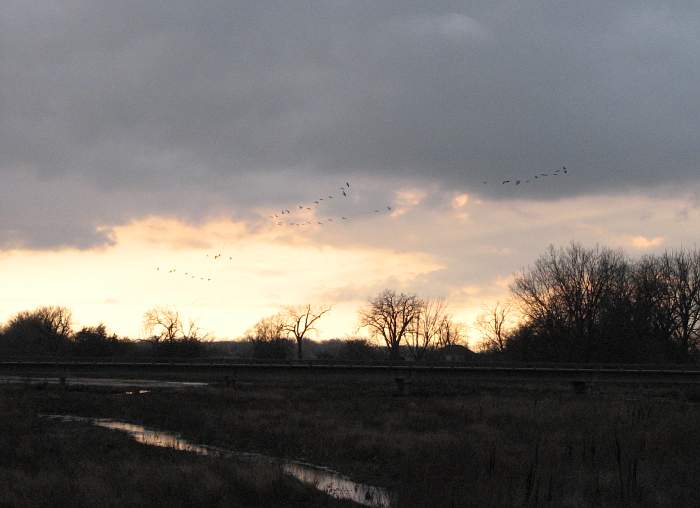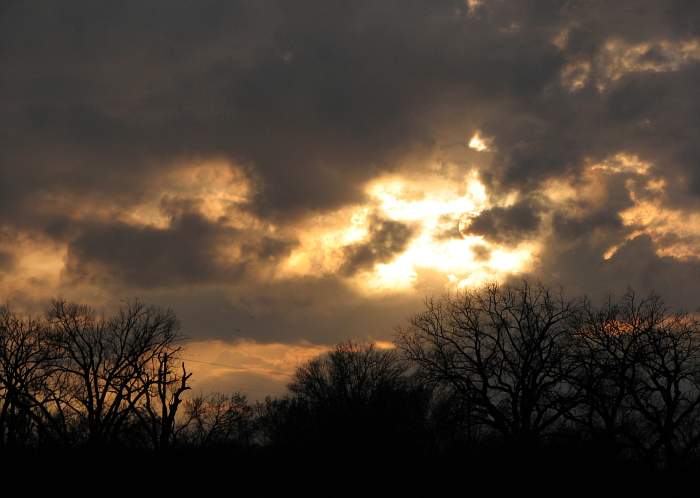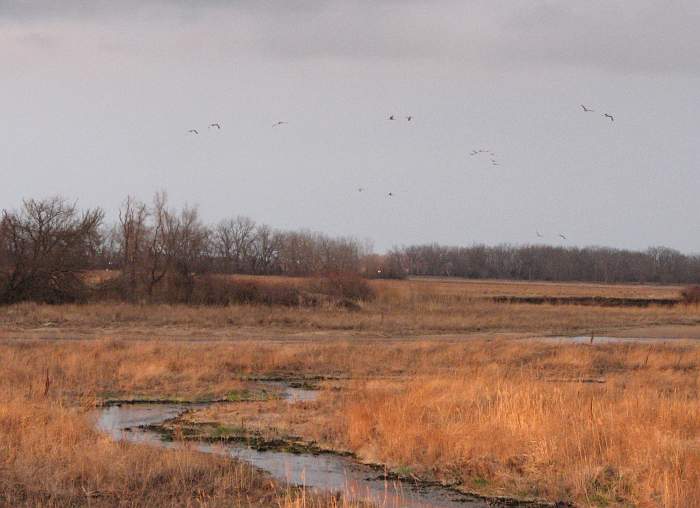 Sandhill Cranes assemling in corn fielfds neat the Platte River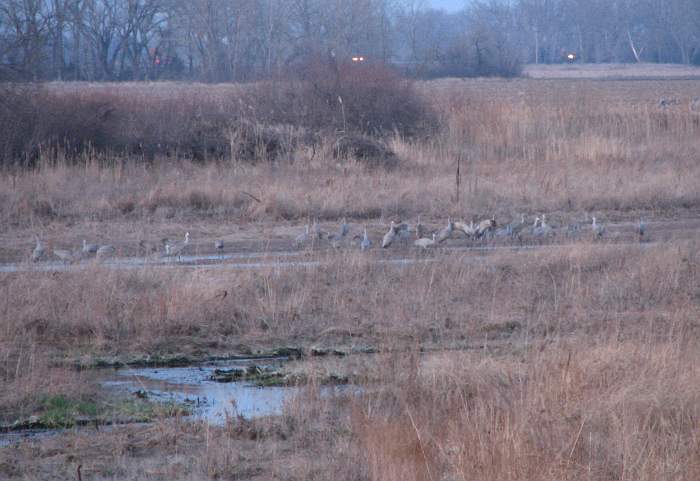 Sandhill Cranes settling moving in to roost in the Platte River.
By 8PM it was to dark to take photos and the birds were moving no closer. I was one of the first watchers to head back in, but by the time I was halfway back, it looked like everyone was done.
Back in Grand Island I had supper at Whiskey Creek Steakhouse. Its a chain I had never tried and this location had received some good comments online. It wasn't terrible, but none of the food was very good. The best part of the meal was my funny waitress.
Copyright 2007-2019 by Keith Stokes My other trips.