Keith Stokes' 2007 trip to
San Miguel de Cozumel
Sunday February 19, 2007
Previous Page
Next Page
Sunday morning I walked 3 blocks to the Hertz office, where I had a car reserved. It took about 30 minutes for them to bring the car from wherever they are stored, but I relaxed and listed to the music from the mass in the church across the street. The church was so full that some of the participants were seated near me on the curb.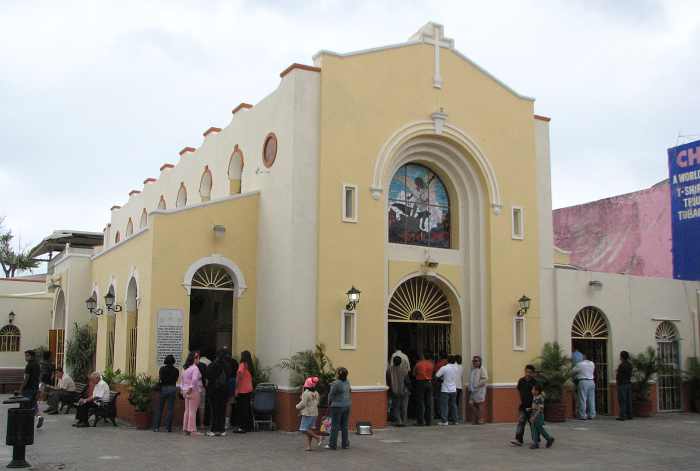 Finally my car arrived and I head south on the main road. The first stop was the Chedraui to shop for tequila. But they had no reserva tequila and I couldn't see getting something younger just because it was a few dollars cheaper than it is at home. Particularly since liquids are no longer permitted in carry on bags. Besides, I still have some of the younger tequila from my visit the year before.
I continued south near the ocean, taking a couple of detours where a new road is being constructed.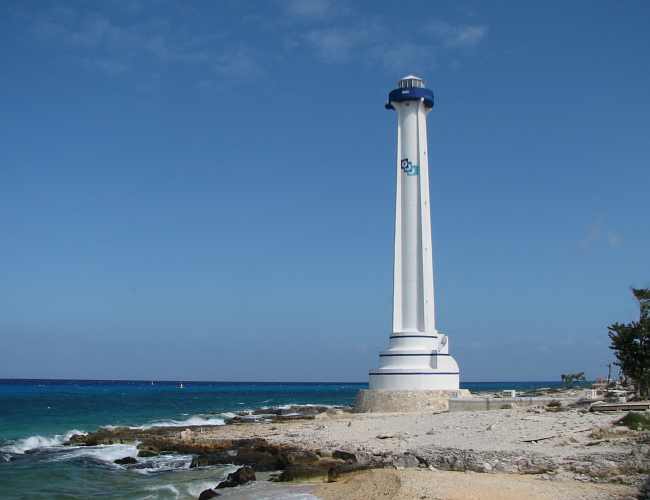 Arriving on the east side of the island, the ocean was much more calm (the wind was out of the west). I took my time, stopping every mile or so to take photos.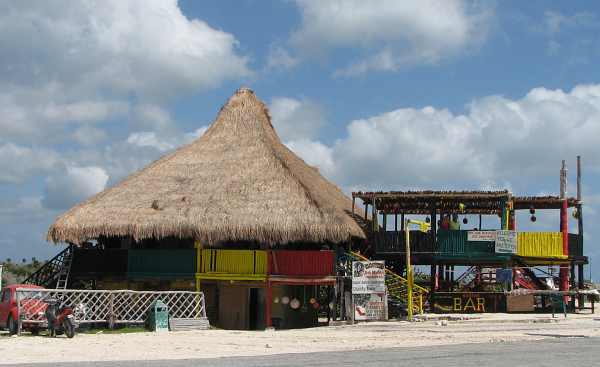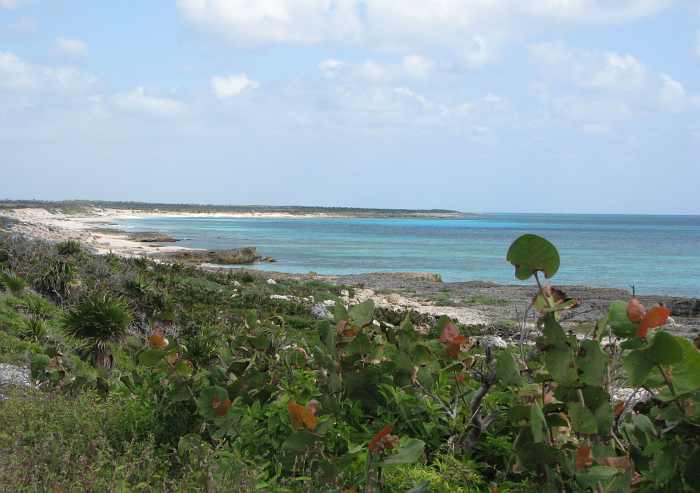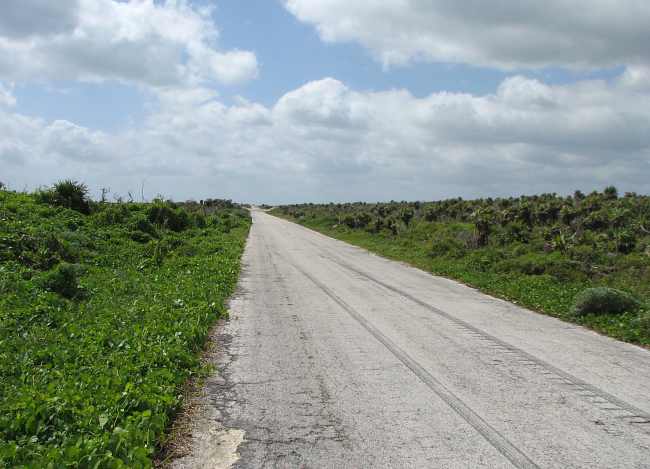 Copyright 2007-2009 by Keith Stokes. My other trips.