Keith Stokes' 2007 trip to
San Miguel de Cozumel
February 17-19, 2007
Next Page
This trip was a nearly last minute decision. I booked the air and hotel on Wednesday and the trip began on Saturday.

Up at 5AM, it took longer than expected to get out of the house. It was only an hour and 25 minutes before my flight was scheduled to depart, and the road were icy.

By driving carefully and parking in the most expensive parking, I made it on the plane with a small margin. I lucked out and there was an empty seat next to mine on the flight to Charlotte.

No such luck on the leg to Cozumel. We were slow getting away from the gate. Two people were booked in the same seat a couple of rows in front of me and there were several families who didn't have seats together. I thought the attendant was going to have a nervous breakdown. People stopped talking to her, and once the plane was in the air, many people shifted around the cabin on their own to rejoin their families.

The rest of the flight was uneventful and we arrived in Cozumel a little before 3PM.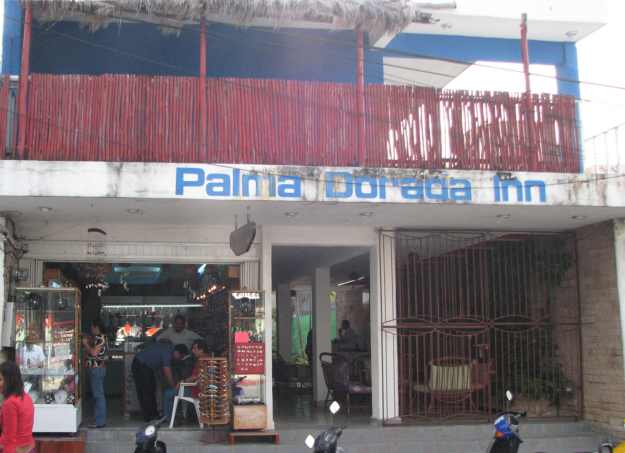 I took the shuttle van from the airport to my hotel, the Palma Dorada Inn, just a half block from the waterfront and a block from the central Plaza. The hotel was very basic, right on the edge of being what I would accept. But I knew what to expect, and would consider it again under the same circumstance.

I was glad I had booked a room with air conditioning. Not just for the AC, but for the white noise. There is a karaoke bar immediately next to the hotel.

The best thing about the Palma Dorada is that it is near the heart of the Carnaval activities. Except for when I was on the wild side of the island, I was always within a few blocks of the hotel, and it was handy to slip back up to the room to drop off something or use the bathroom.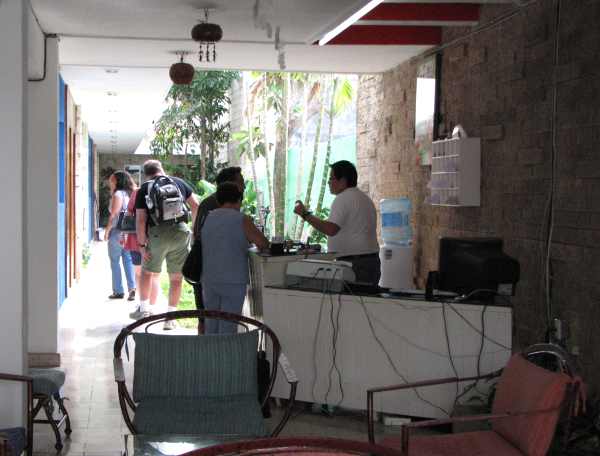 Palma Dorada Inn lobby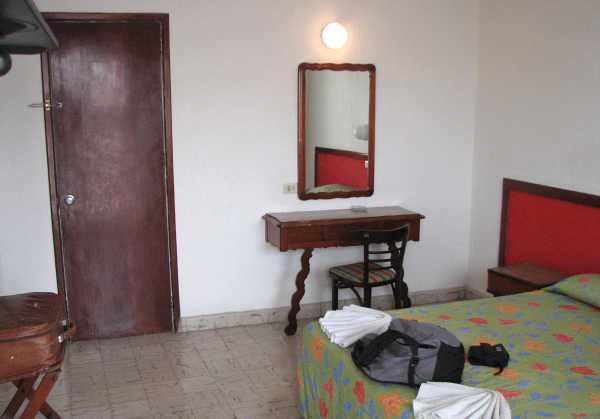 my room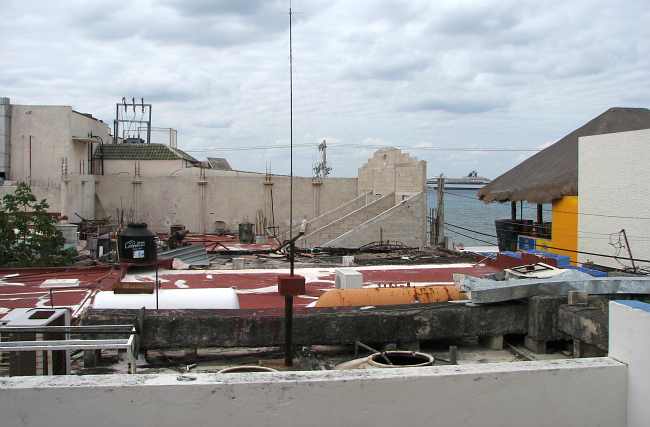 View from my balcony
After checking in, I wandered the nearby streets. Stopping first to get pesos from an ATM. I waited outside the enclosed space while a young couple used the machine before me. When they came out, the young man looked at me with a look I interpreted as baffled disgust and said, "Its Mexican!" Fortunately that was the only ugly American incident I witnessed during the trip.

Continuing along San Miguel's streets, I soon saw the first dance troupe. Through out each day, groups would suddenly block off a street, set up a band or sound system, and begin dancing.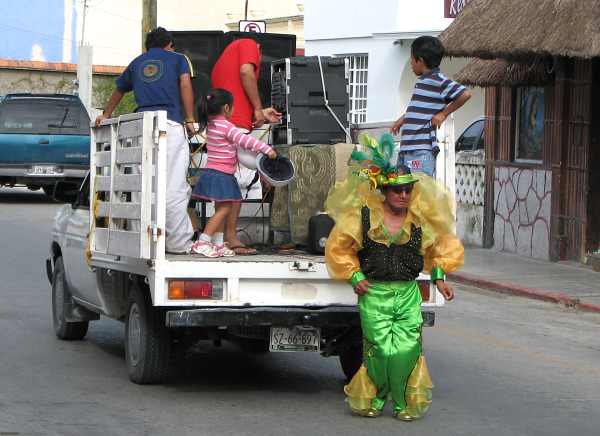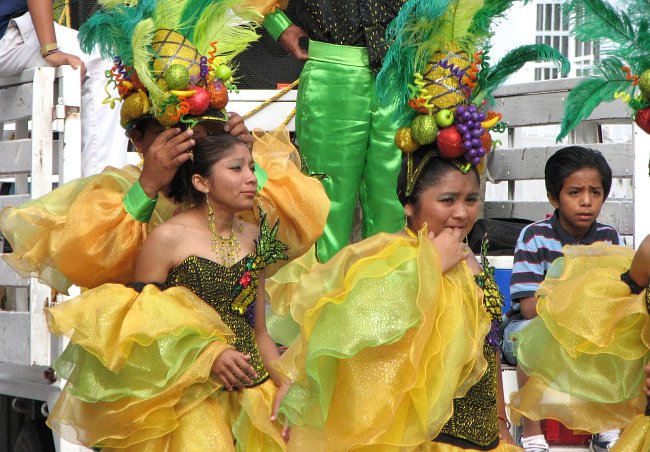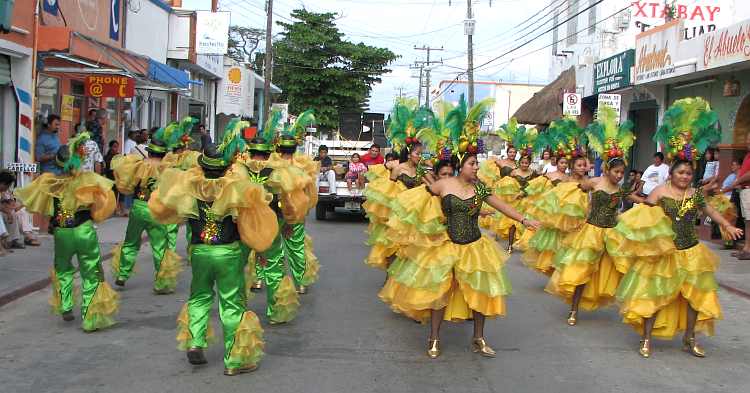 Copyright 2007 by Keith Stokes. My other trips.