Straits of Mackinac Weekend
April 13 - 16, 2006
I left work at 1 PM Thursday and headed straight to the airport to catch the American Airlines 3 PM flight to Chicago. Supper was a couple of Mrs. Field's cookies at O'Hare, and I arrived in Grand Rapids about 7:30.
When I booked my rental with Budget, I hadn't noticed that their office was not in the airport. I had to wait for a shuttle, then there was a seven mile ride to the rental office. Budget offered a free upgrade, and though it added a lot to my fuel costs, I took a small sport utility, a Hyundai Tucson.
I arrived in Mackinaw City a little after midnight.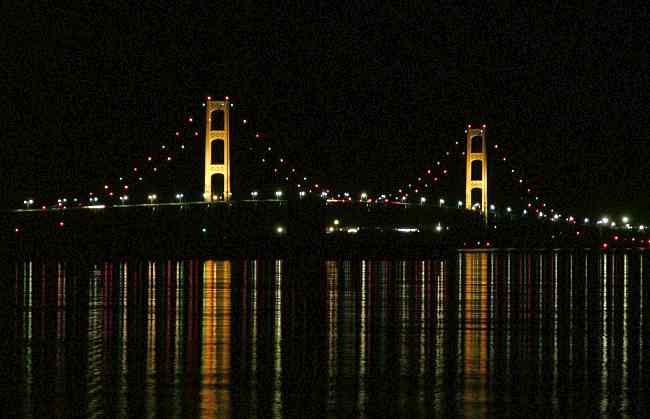 Mackinac Bridge
Friday morning, Mom had a radiation treatment scheduled, so I was on my own. I drove over the nearby community of Cheboygan, hoping to photograph the two Mackinaw Coast Guard Cutters, but neither one was in port. I continued through Cheboygan to the state park northeast of town.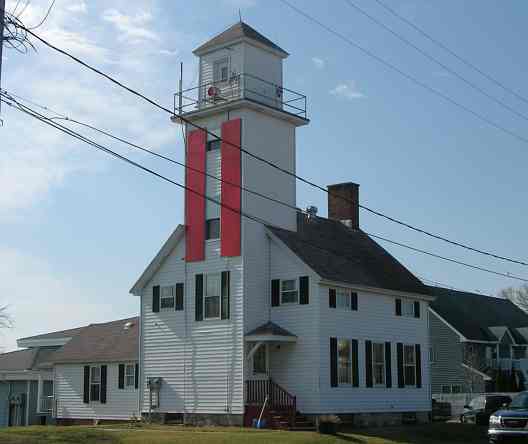 Cheboygan River range light (1880) owned by the GLLKA
Great Lakes Lighthouse Keepers Association
At Cheboygan State Park, I hiked out to the ruins of the old lighthouse. About a mile and a quarter each way. It was a beautiful morning, warm enough that I didn't wear a coat. I saw a deer and a fox, and listened to chickadees, phoebes, gulls and spring peepers. There were a few snow drifts remaining and I had to wade through one near the light.
Built in 1859, the lighthouse was the second one in the long gone community of Duncan City, replacing one built in 1851. With the construction of the Fourteen Foot Shoal Light, offshore in 1930, the light became obsolete and was abandoned. The buildings were torn down in the 1940s and only a foundation remains. The ruins are rather attractive - overgrown with trees and tinged green by moss and age.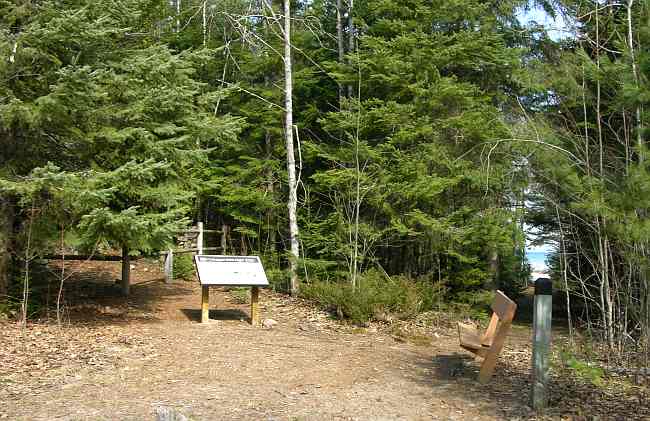 Ruins of Cheboygan Point Light in Cheboygan State Park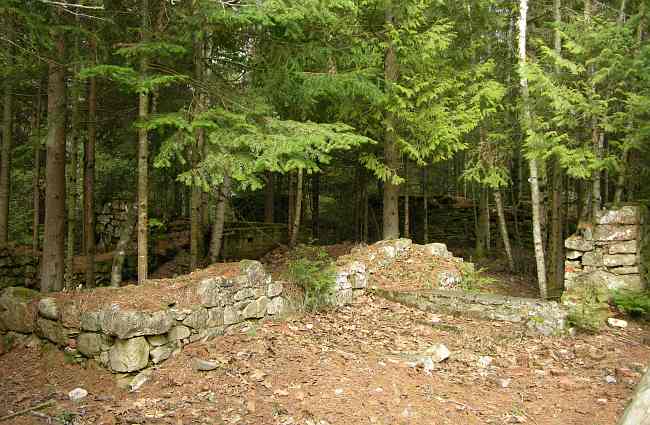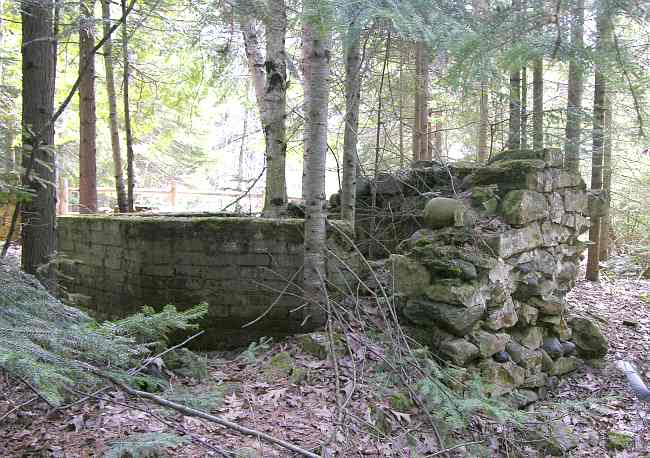 Cheboygan Point Light
The water can no longer be seen from the lighthouse location, so I walked on down to the lake. This is a beautiful spot, looking across at Bois Blanc Island, with Fourteen Foot Shoal Light fairly close by, and Poe Reef Light and the Mackinac Bridge in the distance to the east and west. The new Coast Guard Cutter Mackinac was anchored in the distance, but too far for a good photos.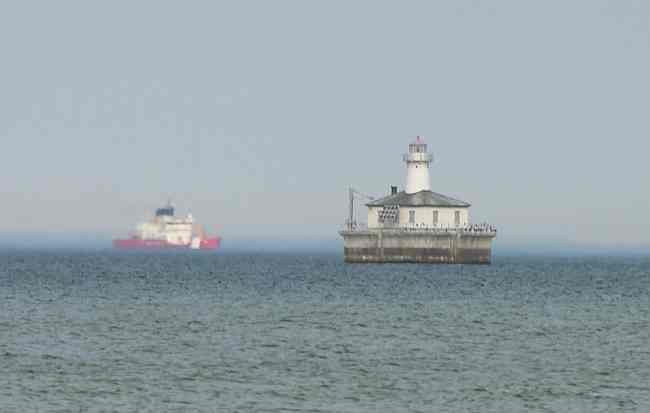 Fourteen Foot Shoal Light with new Coast Guard Cutter Mackinac in the distance
That was most of my sightseeing for the day, though I did get a few photos around Mackinaw City.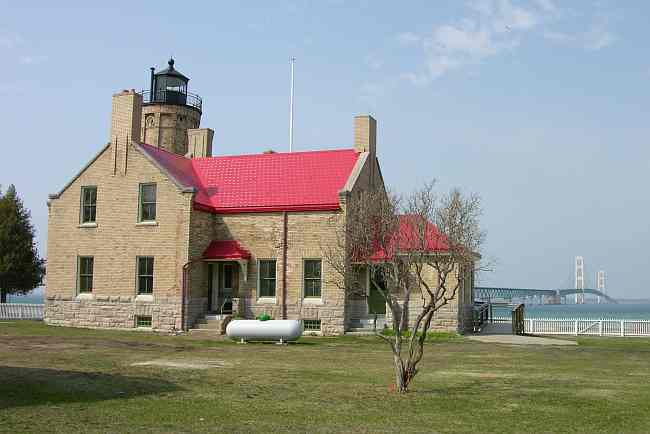 Old Mackinac Point Lighthouse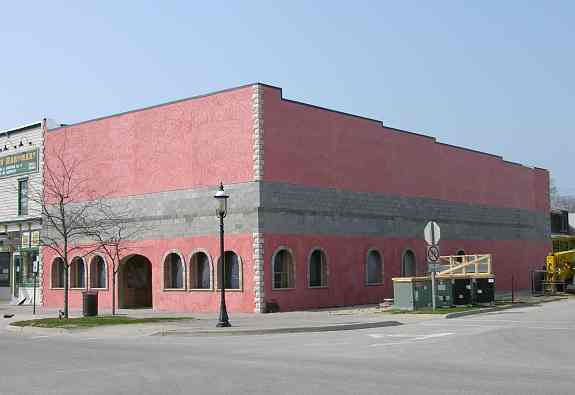 New building under construction for Mama Mia's Pizza and the Mackinac Bridge Museum
In the evening, I took my parents to 'Neath the Birches for supper. It was the first day that 'Neath the Birches restaurant was open for the new season and there were some service issues, but I enjoyed the all you can eat whitefish special. On my recommendation, Dad tried their ribeye steak, the first he has ever had, and he was quite pleased with it.
Copyright 2006-2013 by Keith Stokes