Straits of Mackinac Weekend
April 13 - 16, 2006
Saturday morning I drove up to Sault Ste Marie, and crossed over to the Canadian Soo for the first time in several years. The drive over the International bridge was beautiful with a field of floating ice filling the river to the west.
I mainly roamed the town and took pictures. Drove along the shore of the St. Mary's River, downstream as much as I could. Also drove a ways out on the Transcanada Highway, both east and north. My only shopping was at an A&P where I stocked up on imported Swiss chocolates.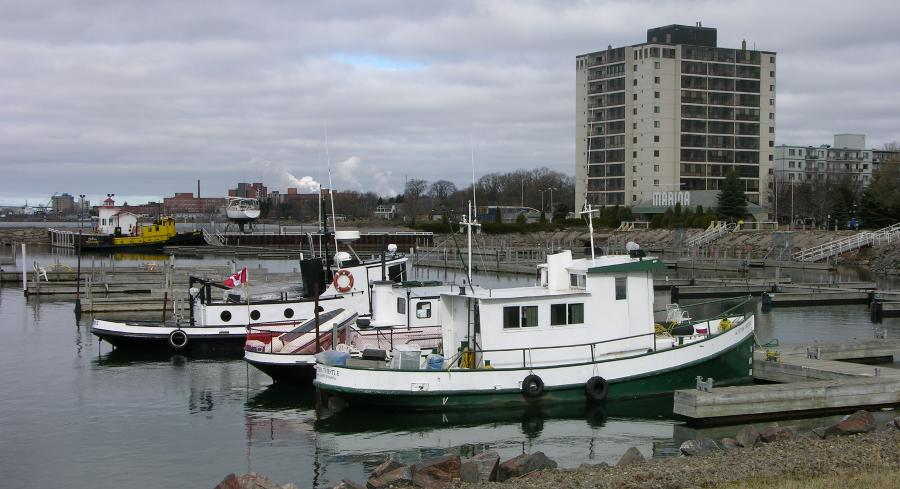 Fishing boats in St. Mary's River in Sault Ste Marie, Ontario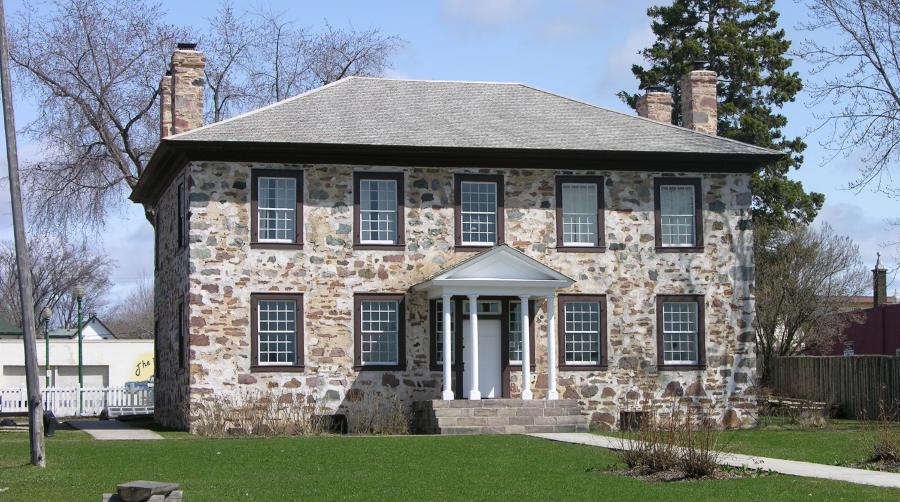 Old Stone House, built in 1814 and the oldest stone building west of Toronto
Not finding any restaurants that interested me, I returned to the US. It took about 15 minutes to clear the US border. It was the first time that I have had to present identification when crossing the Canada border (other than flying).
Lunch was an excellent whitefish sandwich at the Antlers. I'm sure that the Antlers doesn't have the best food in the Soo, but the food is good bar fare, and the atmosphere is probably the most interesting in town.
I'm not sure how old the building is, but the Soo is one of the oldest towns in Michigan and the thick stone walls sure look old. The bar was originally known as the Bucket-of-Blood Saloon and Ice Cream Parlor, but became the Antlers in the 1940s. In the 1950s, it was the unofficial pre season home of the Detroit Red Wings when they trained at the Soo.
The building is filled with antlers, deer and moose heads, and many other stuffed animals and fish. Over 500 of them. Including a polar bear and a lion. The wood floors look like they are original. Best items to get are steaks, sandwiches and the signature 12 ounce Paul Bunyan Burger.
In the afternoon I did some photography along the water, upriver from the Locks. The contrast of the freighters creeping through the ice flows was striking, though the high fences make it hard to take good photos.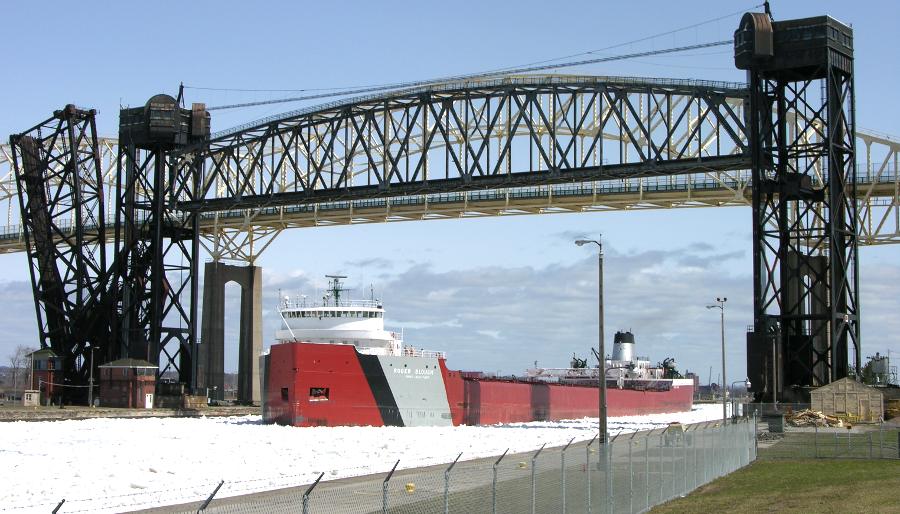 Roger Blough up bound, passing under the International Bridge in Sault Ste Marie, Michigan.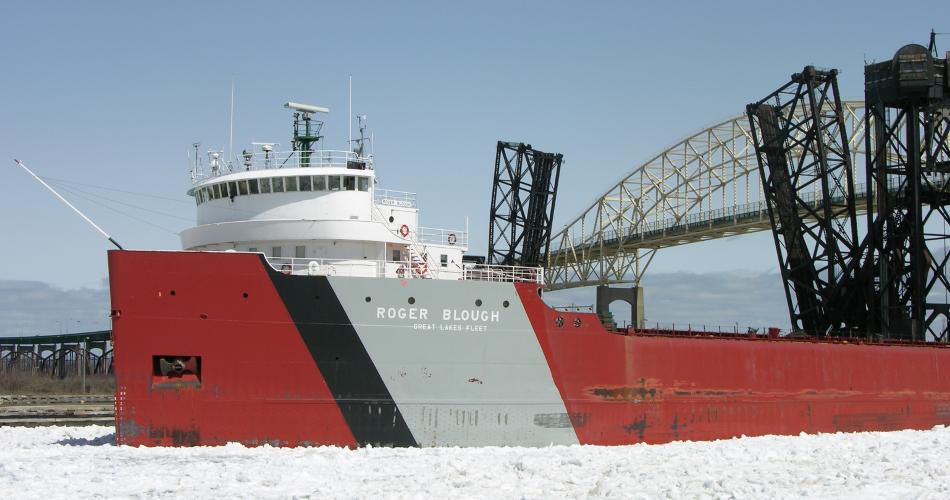 Launched in 1972, the 858' Roger Blough is the largest traditional styled freighter sailing the
Great Lakes that was constructed from the keel up on the Great Lakes. The Roger Blough was named
in honor of the retired Chairman of the Board of the United States Steel Corporation.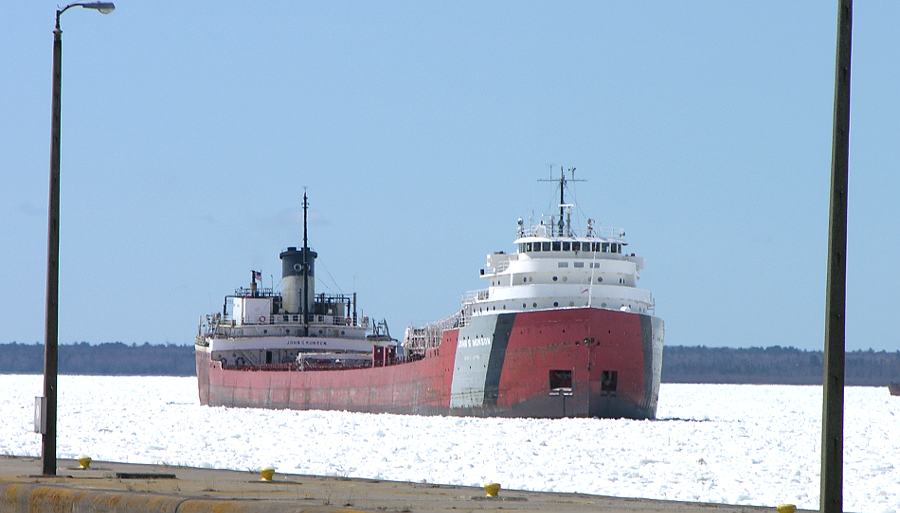 Down bound, the John G. Munson doesn't have the shiny new paint job of the up bound freighter.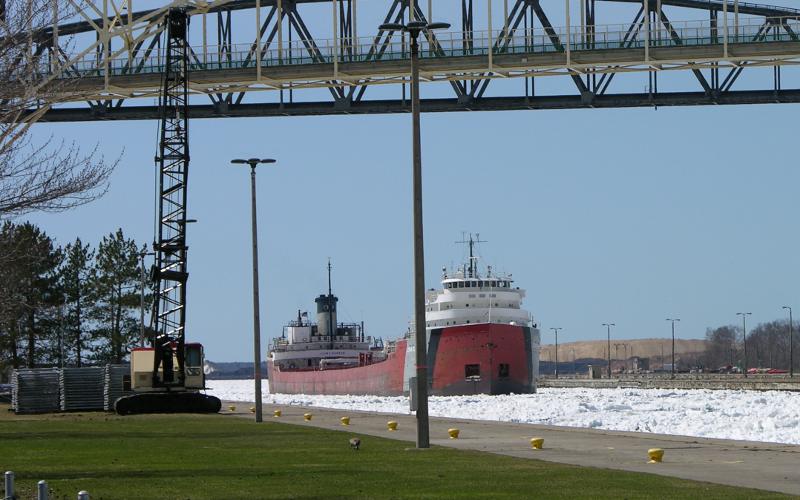 The John G. Munson passes beneath the International Bridge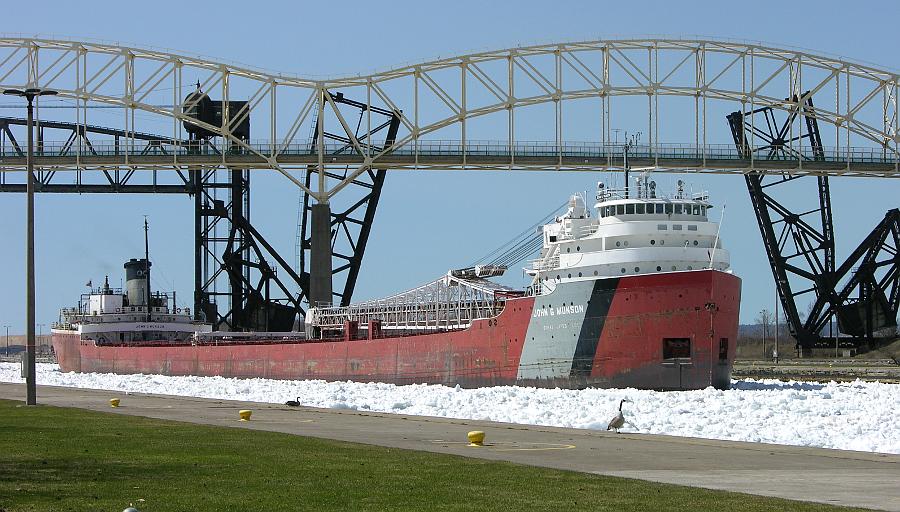 When the 768' John G. Munson was built in 1952, it was the largest self-unloader on the Great Lakes.
Copyright 2006-2013 by Keith Stokes