Straits of Mackinac Weekend
April 13 - 16, 2006
Before returning to my parents house in Mackinaw City, I went to Cheboygan again, where I caught the new Coast Guard Icebreaker Mackinaw (WLBB 30) at dock in the Cheboygan RIver. I took some photos then, and returned for more photos that night.

WLBB 30 - United States Coast Guard Cutter Mackinaw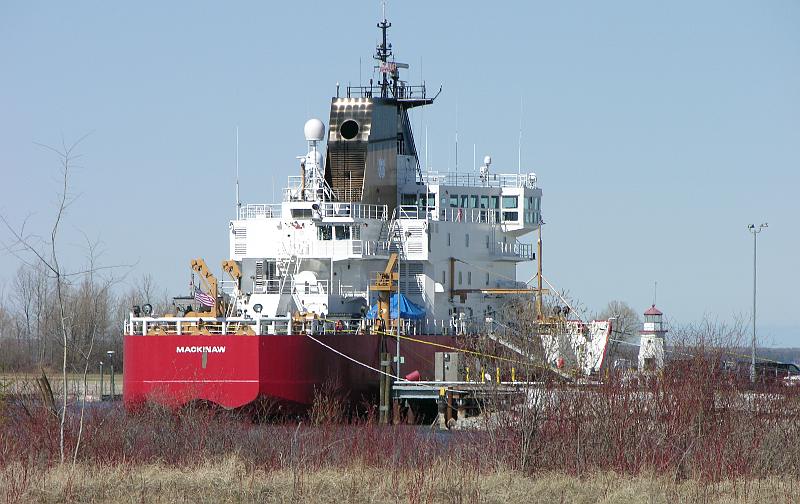 Mackinaw with the Cheboygan Crib Light visible past the bow.

WLBB 30 (the new Mackinaw) was not yet commissioned at this time and officially this was still the mooring
for the original CCG Mackinaw WAGB 83.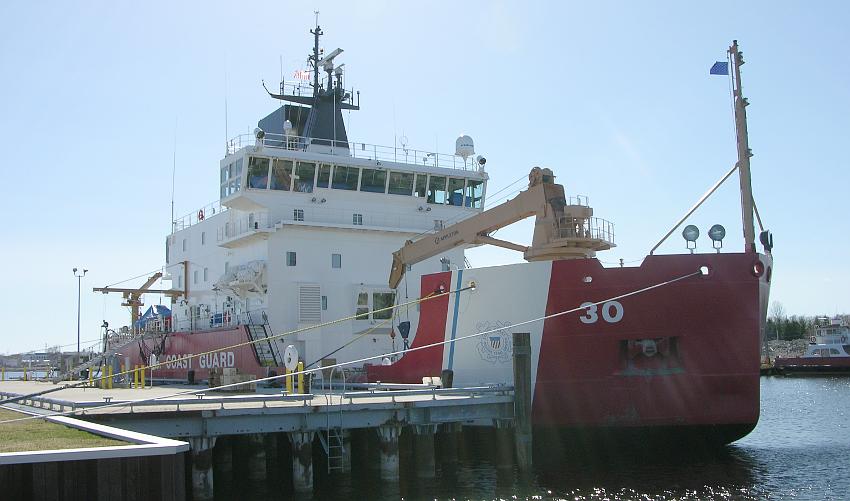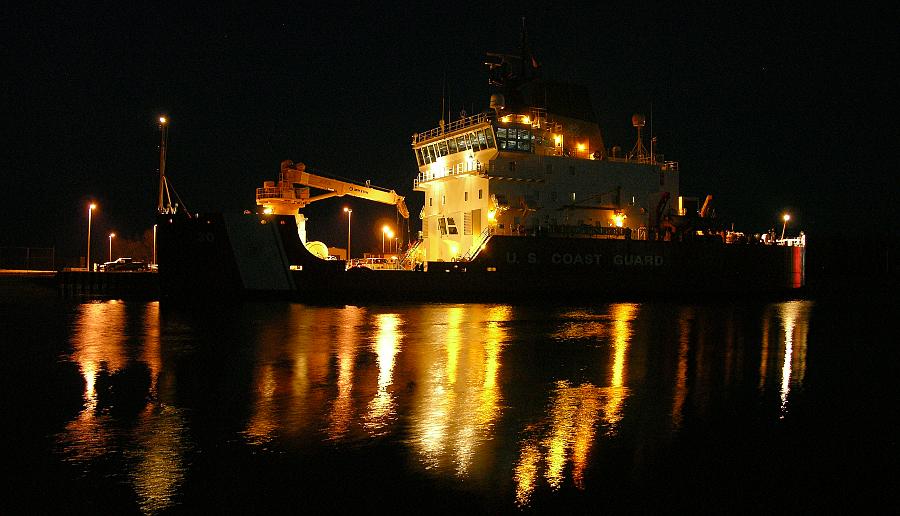 Mackinaw WLBB 30 from the marina across the Cheboygan River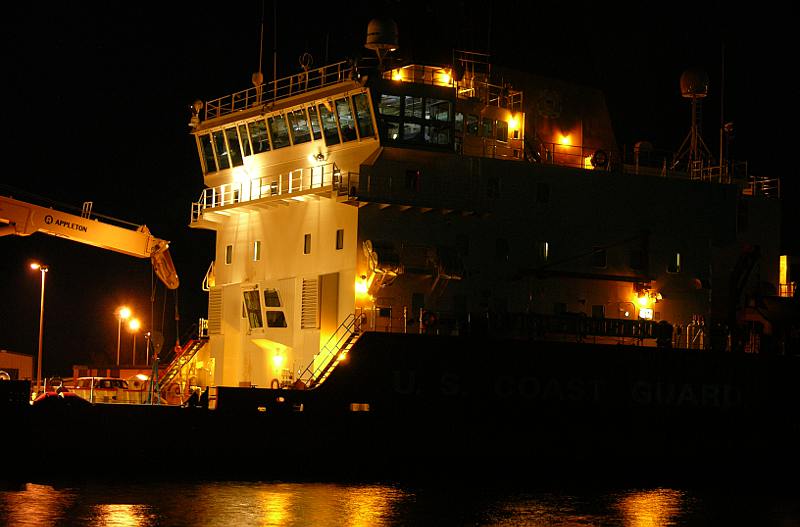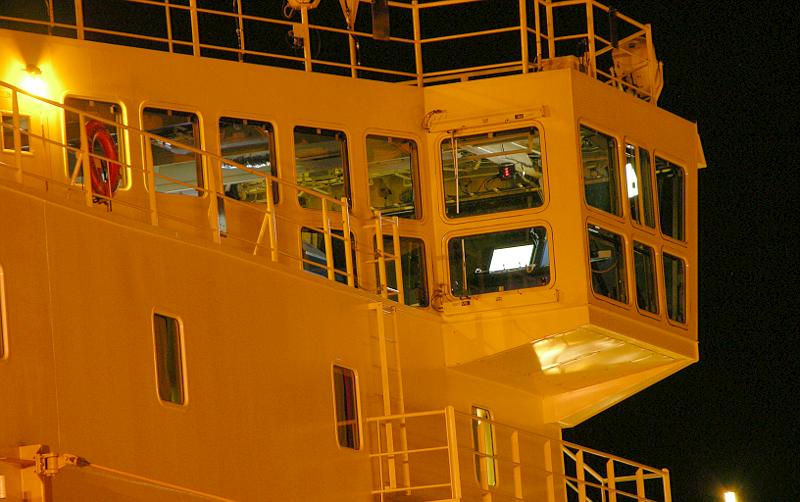 United States Coast Guard Cutter Mackinaw pilot house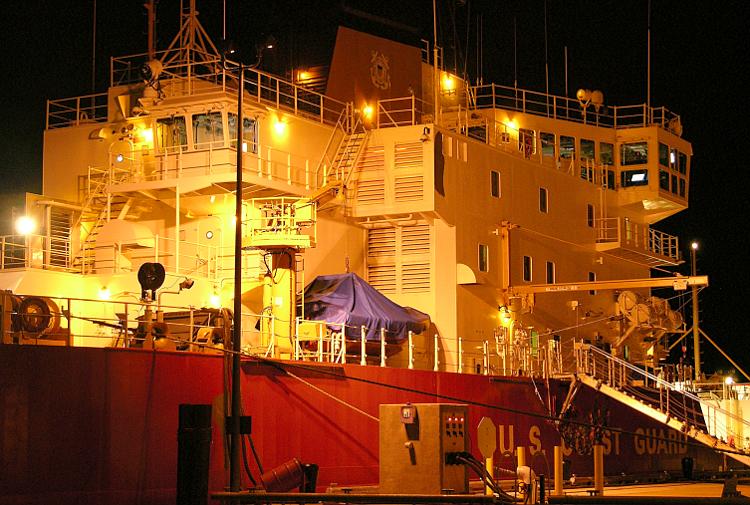 Sunday, Mom didn't feel up to going to church, but I did get her and Dad to go out for Easter lunch at the Dam Site Inn, south of Pellston, Michigan. The Dam Site had also just opened this weekend, but the service was excellent. We had a table by a window overlooking bird feeders and the dam. I had a combination fried perch and chicken dinner. The perch was very good. The chicken was above average, but not quite as good as I would expect for their signature dish. Most of the meals served at the Dam Site are chicken.
Driving back to Grand Rapids that afternoon was uneventful, but when I arrived at the American Eagle ticket counter, there was no one on duty. I found one of the automated check in machines that was working, but was dismayed to learn that my flight was canceled and they had changed my booking to the following evening.
After the usual airline high jinx, I did make it home eventually, though the flight didn't get in until about midnight. I ended up on Midwest Airlines, in a noisy 19 passenger turboprop plane to Milwaukee and a tight connection. The last leg of my trip from Milwaukee to Kansas City was a pleasure, with their Midwest's all first class size seating and hot chocolate chip cookies with milk.
Page 1 Page 2 More Photos of the new Mackinaw Icebreaker "Splash" Launch of the Cutter Mackinaw
Copyright 2006-2011 by Keith Stokes