Page 22 - World Science Fiction Convention

I returned to the convention center for several hours in the evening, attending the Whiskey, Whisky, Bourbon and Rye panel, which include some tasting.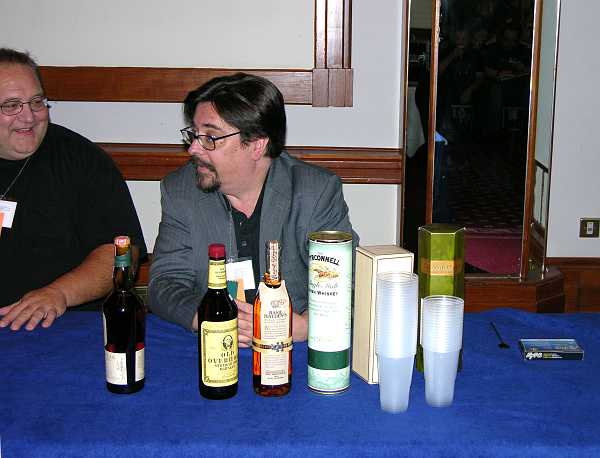 Tor editor Patrick Nielson Hayden at Whisky panel
In the evening I spent a couple of hours catching up with friends in the SFWA suite before going to the Hilton for Friday night's parties. After making the round of other parties, I assisted at the Kansas City 2009 WorldCon Bid party until it was time for bed.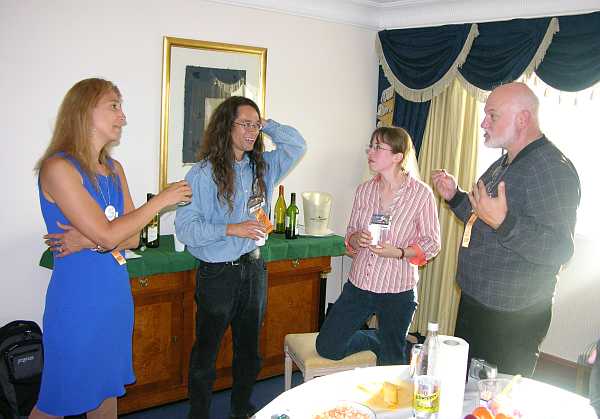 SFWA Regional Director Diane Turnshek, Mark Rich, unknown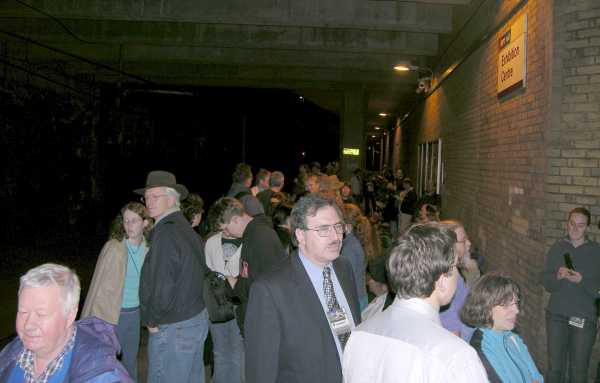 Fans waiting at low train station to go to the party hotel -
Todd Dashoff former WorldCon chairman in center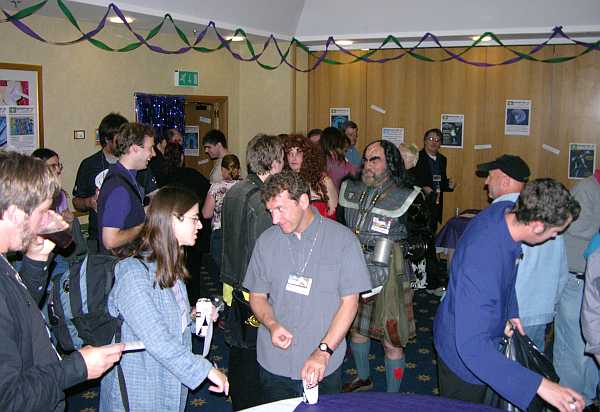 Those none SF fans that have stayed with this report this long deserve to see a Klingon at a party
Well, almost time. Leaving the Hilton Lobby I found more friends chatting and rolling yarn, and didn't get back to the Marriott for another 45 minutes. Something like this would happen every night when I tried to leave the Hilton.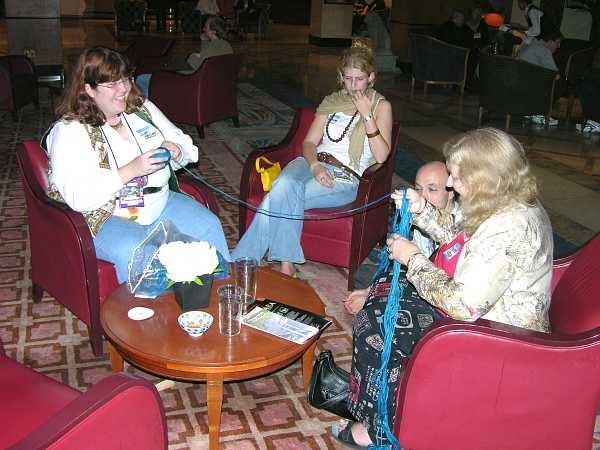 Melanie Fletcher, Annie Stutzman, Esther Friesner in Hilton Lobby
Previous Page Scotland trip Next Page