Labor Day central Kansas weekend trip
At mid afternoon when the show was coming to a close, I left to do some sightseeing. First stop was "Little Sweden," the town of Lindsborg, a few miles north of McPherson. Although there are occasional interesting events in Lindsborg (including the major chess events), I didn't find much to interest me. (Note: I have sense found several interesting things in Lindsborg, including the Red Barn Studio Museum & Coronado Heights Park)
Next stop was Maxwell Wildlife Refuge. The only tour available was much earlier in the day, but I climbed the 50 year old observation tower and managed to spot a few buffalo. Maxwell is home to one of the few surviving wild buffalo herds. There are about 200 buffalo and 50 elk on the refuge.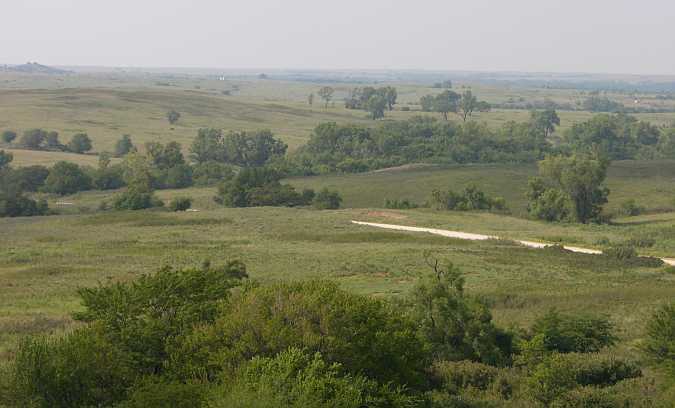 Views from the Maxwell Wildlife Refuge observation tower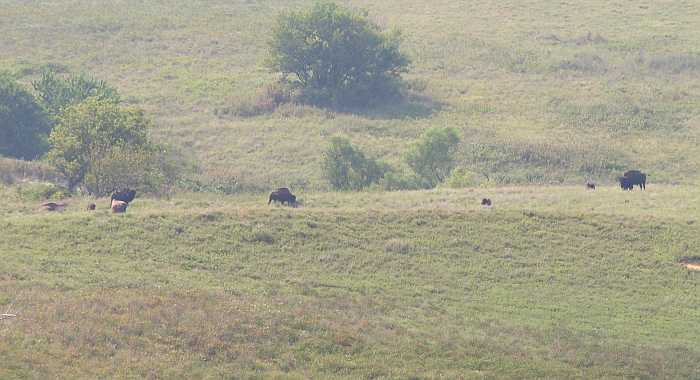 Buffalo at the Maxwell Wildlife Refuge
Driving south through the tiny community of Canton, my only stop was to take a couple of pictures of the "hot" and "cold" water towers.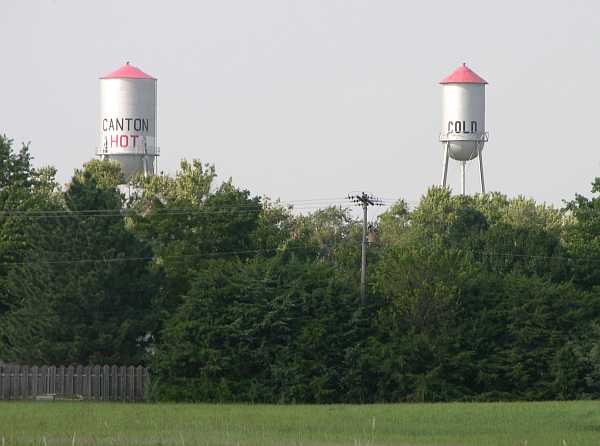 Canton, Kansas - hot & cold water towers
And on to Hillsboro to the Old Towne Restaurant. Located in a charming 120 year old building, I like the setting more than the food on the Saturday evening German buffet. The meal was topped off by two small slices of pie - rhubarb and bumbleberry.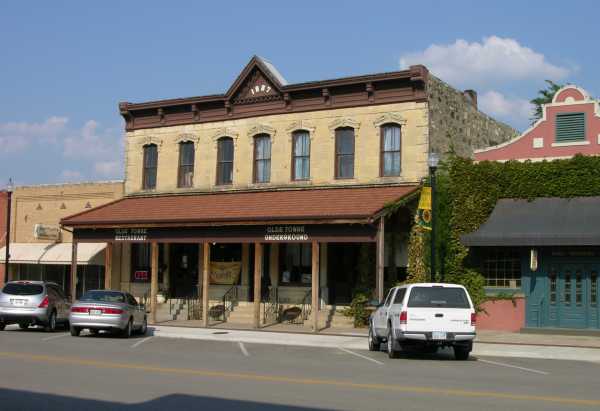 Old Towne Restaurant in Hillsboro, Kansas
When I asked the young waitress what bumbleberry was, she had to ask the manager. Bumbleberry is several fruits mixed together and Olde Towne Restaurant's signature dish.
Then down to Wichita to spend the night at the Quality Inn.