Kansas Weekend
Kansas State University Gardens and Insect Zoo
August 20, 2005

I took a brief overnight trip this weekend. It could have been done as a long day trip, but I had obligations on Satuday morning and Sunday afternoon. The trip started from Olathe, Kansas a little after 10AM Saturday.

First stop was in Topeka (one hour west of Olathe) where I visited the two Dean's Books and purchased a few used paperbacks and magazines. I didn't take very long, because I wanted to be in Manhattan, KS before the Insect Zoo closed.

In Manhattan I visited the Display Gardens and Bug Zoo at Kansas State University.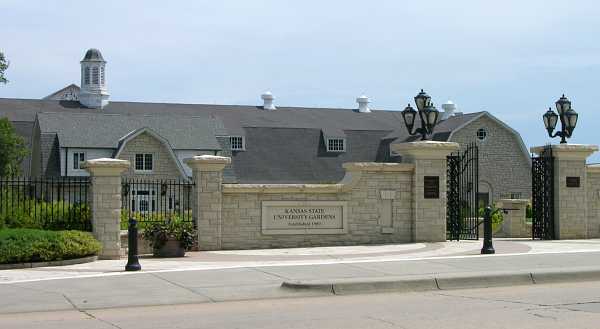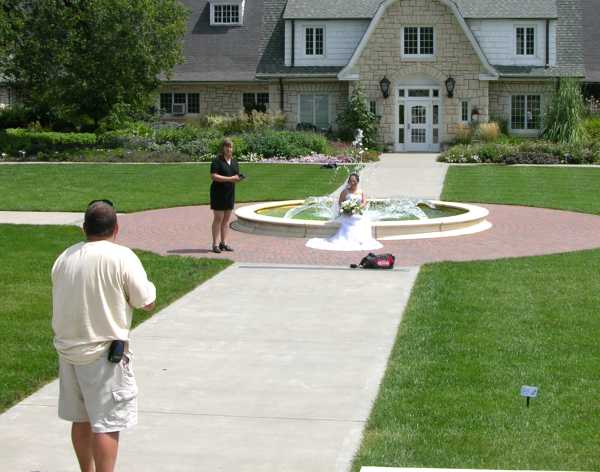 The zoo is only open until 2PM on Saturdays. It includes displays, of preserved, live and fossil insects. Several of the displays are hands on, including the use of microscopes to view preserved insects and a creative kitchen where each cupboard or drawer had examples and details about the creatures that may be found there.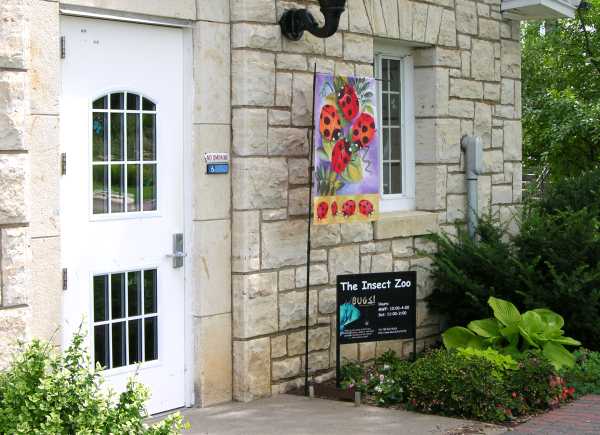 The Insect Zoo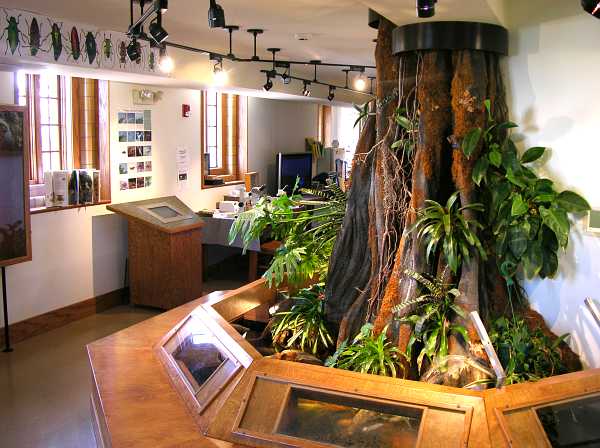 inside the Insect Zoo
The display gardens are quite nice, but not that large. The school is still in the early stages of a long term garden project. There is a visitors center, but it is only open weekdays and special events. I don't know if the greenhouses are open then.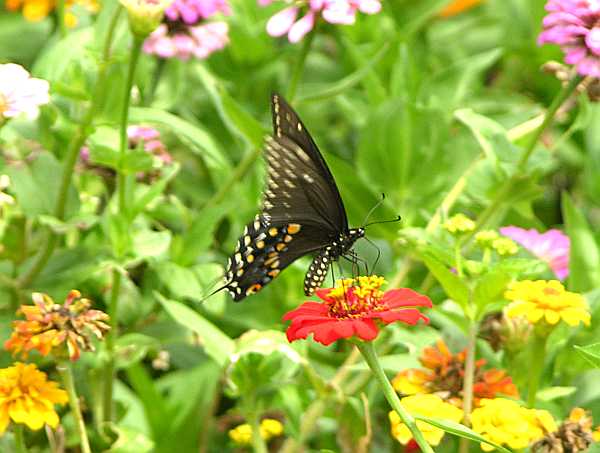 in the butterfly garden
The Bug Zoo is $1 for adults and $.50 for children. The rest of the gardens are free. Together they take about 45 minutes to view. 12 miles north of I-70 exit 313.
Insect Zoo & KSU Gardens Fort Riley Junction City Manhattan's Sunset Zoo
Copyright 2005 by Keith Stokes