Petoskey - Bear River Park
& Kilwins Chocolate Kitchen
May 26, 2013
Linda & Keith Stokes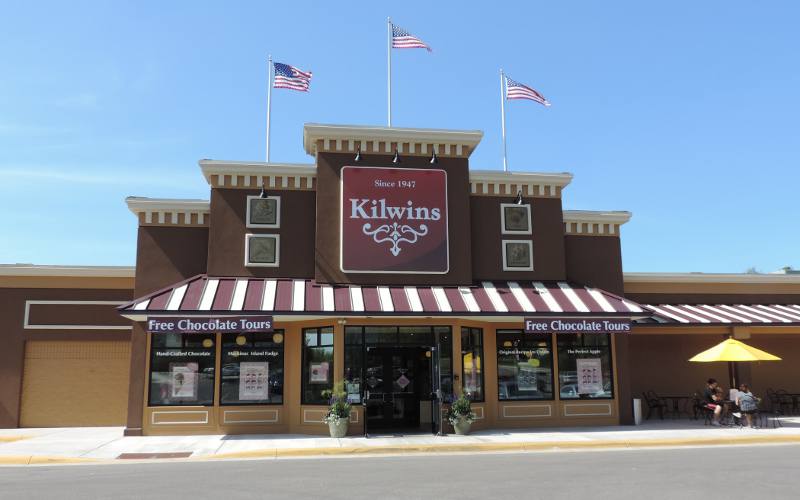 Kilwins Chocolate Kitchen (1050 Bay View Road, Petoskey, Michigan 49770)
Sunday - day 5 (continued)
Continuing south, now on US31, we made a couple of stops in Petoskey. The first stop was at the new Kilwins Chocolate Kitchen, which has been open at this US31 location for about 2 years. Don and Katy Kilwin opened a bakery and candy shop in Petoskey in 1947. Over the years, the company has grown to over 80 franchise locations in the United States.
Earlier in the trip, we had seen billboards advertising free tours. Unfortunately, the tours are only given on weekdays, but we did go ahead and purchase a few (very good) chocolates.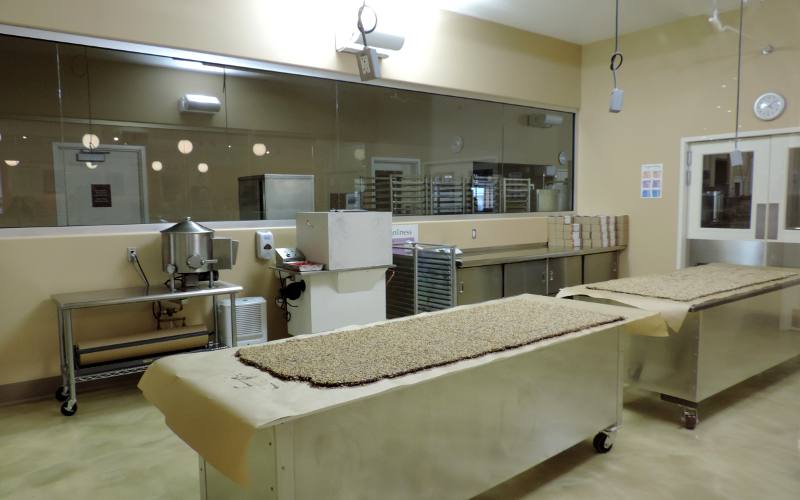 Candy cooling in the manufacturing area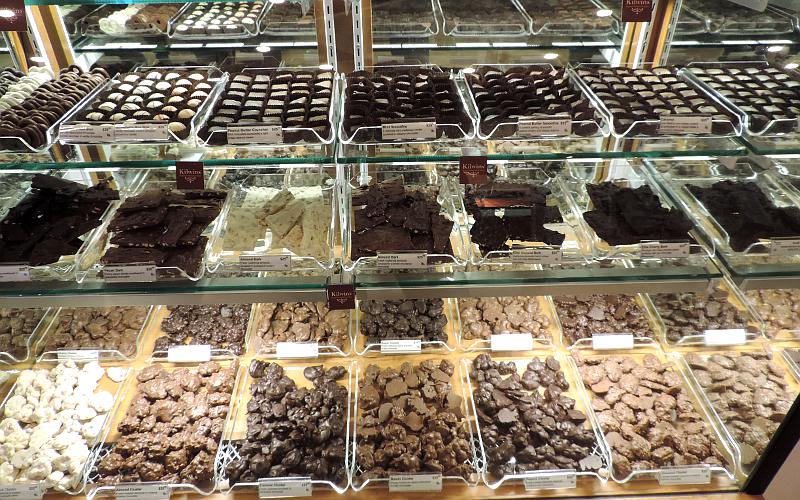 Candy display
Continuing south through Petoskey, we stopped at the mouth of the Bear River, below the Mitchell Street Bridge where US31 crosses the river. It is a beautiful spot with white water at the end of the Bear River Valley Recreation Area. There were young people fishing and a kayaker who was practicing rolling over.
The Bear River opens into the Petoskey Harbor near the marina.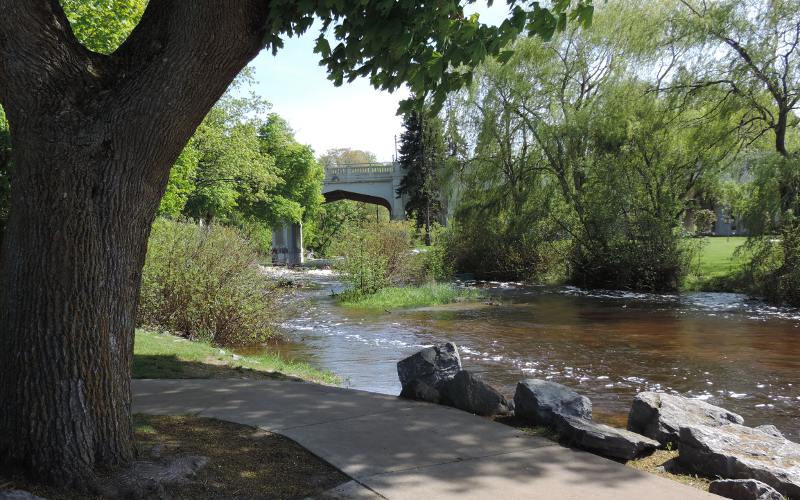 Bear River and the Mitchell Street Bridge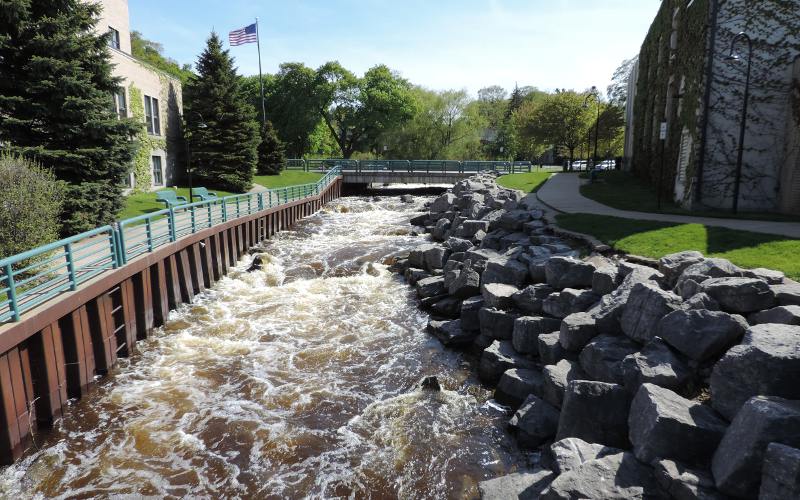 Fast water by the mouth of the Bear River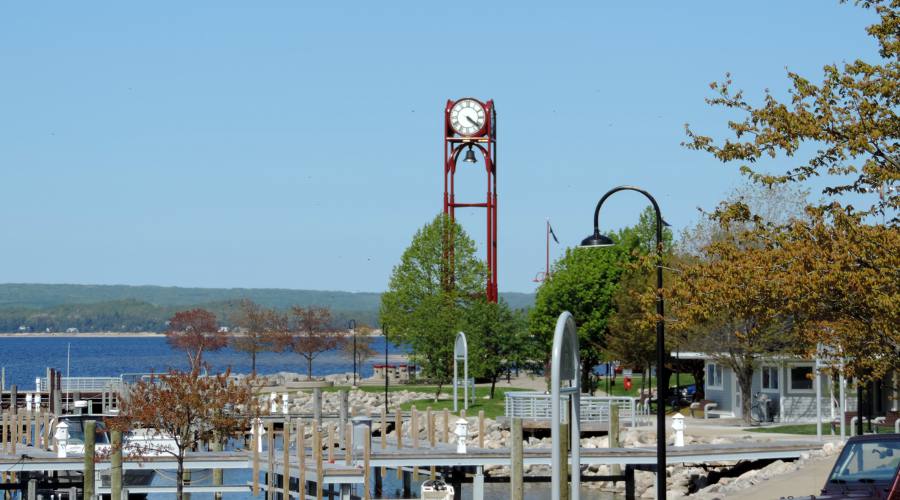 Petoskey waterfront clock tower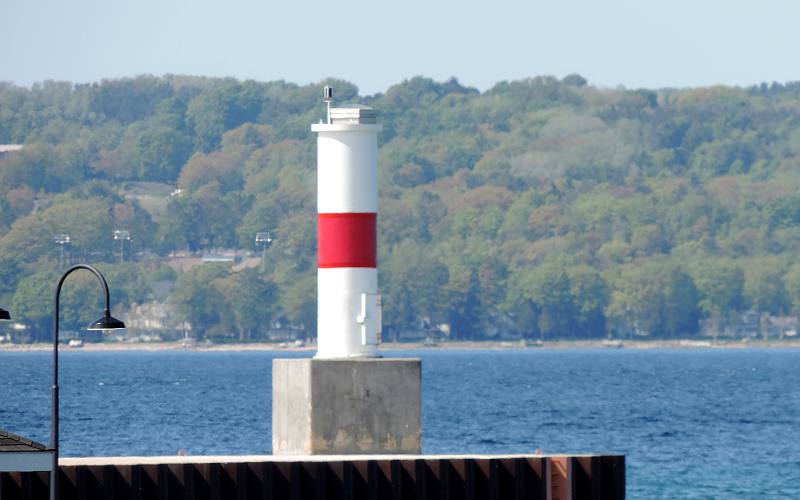 Petoskey Pier Light
We drove on to Traverse City and checked into the Cherry Tree Inn & Suites. This motel is located on the water and has a lovely view, but the low level of the Great Lakes has really hurt their beach. The only unusual thing about our room, was the TV in the bathroom.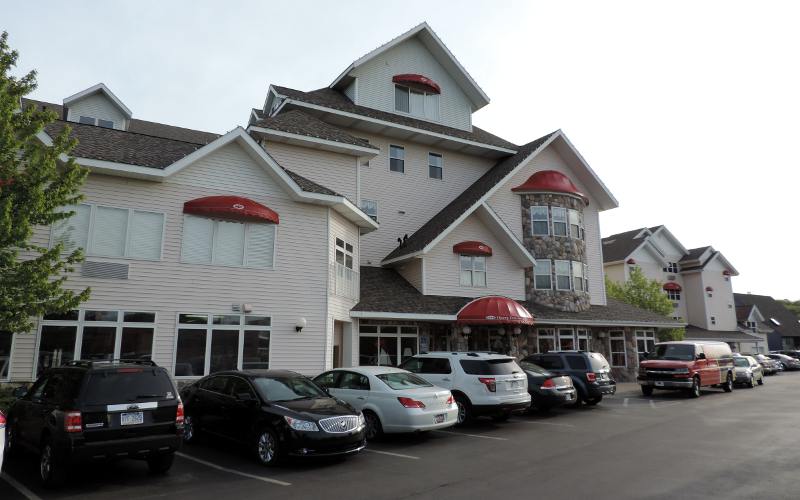 Cherry Tree Inn & Suites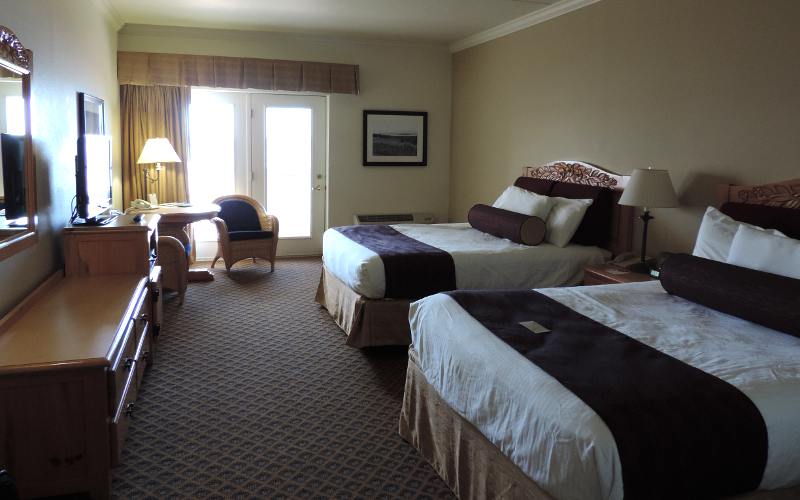 We had a comfortable room overlooking Grand Traverse Bay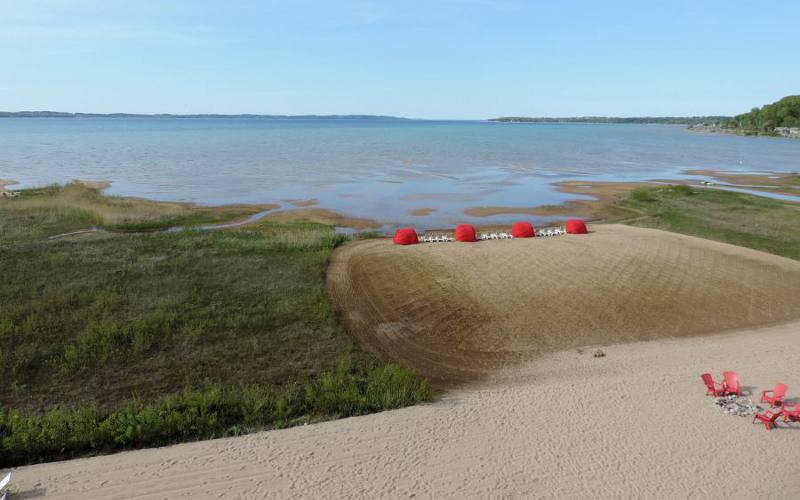 The view from our balcony - the water level of Lake Michigan is very low and has created many problems