Legs Inn, Good Hart and
the Tunnel of Trees
May 26, 2013
Linda & Keith Stokes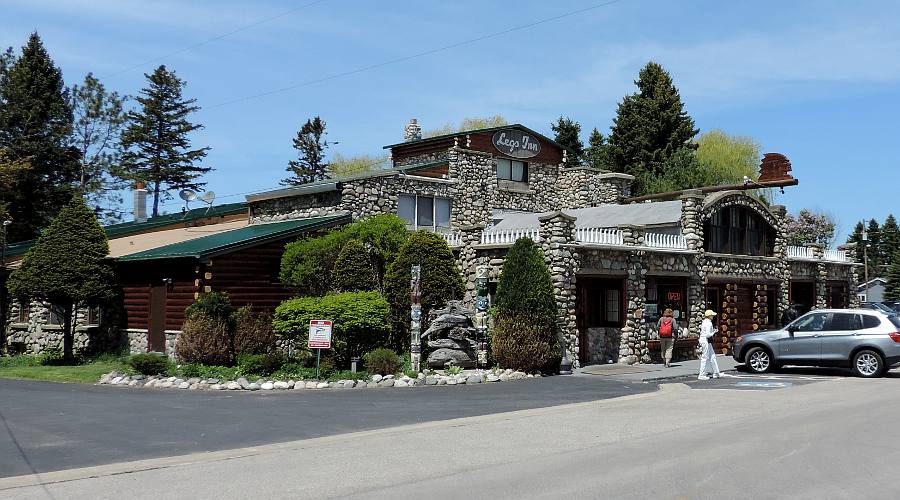 Legs Inn (6425 North Lake Shore Drive, Cross Village, Michigan 49723)
Sunday - day 5 (continued)
We returned to Mackinaw City to purchase caramels at Marshall's Fudge & Candy Kitchen and smoked whitefish spread from Big Stone Bay Fishery to bring home, then started southwest with a stop for lunch in Cross Village.
Legs Inn was built in the 1920s by Stanley Smolak, a Polish immigrant. The large building, its furniture and furnishings are all folk art at its finest. Today it is run by the 3rd generation of the Smolak family. When I was growing up, I thought the building was neat, but couldn't appreciate the Polish food. My palate has matured since then and Legs Inn is now one of my favorite restaurants.
We started with potato pancakes topped by escalloped apples, which were very good. For main dishes, Linda went with an assortment of Kielbasa (Polish Smoked Sausage), Polish style sauerkraut and Pierogis (Polish Style Dumplings). I had a combination with servings of Goulash and slow cooked Bigos Hunter's Stew (a blend of sauerkraut, cabbage, Polish Kielbasa and mushrooms). This meal turned out to be the one item on the menu that was all you can eat. I shouldn't have, but it was so good that I had a second helping of the goulash.

The room with the bar at Legs Inn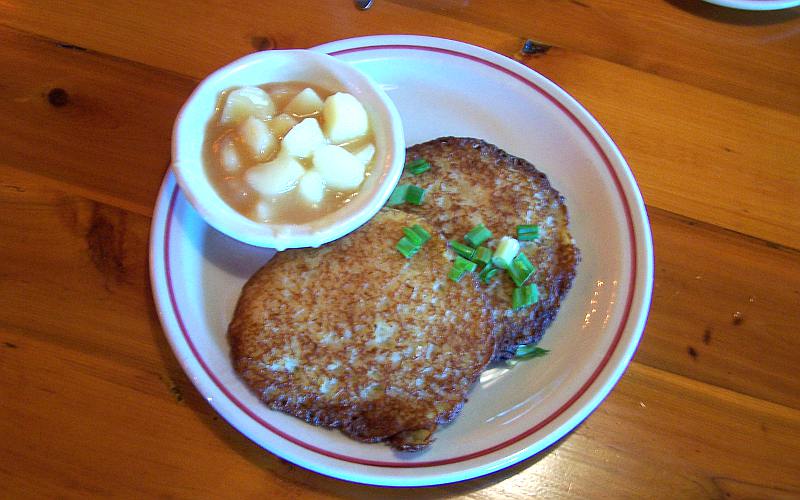 Babcia's Potato Pancakes with escalloped apples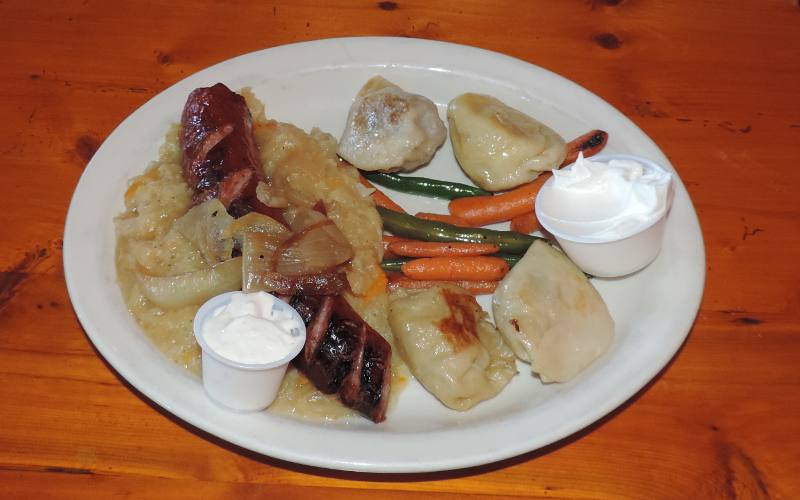 Kielbasa and Pierogis (Polish style steamed dumplings)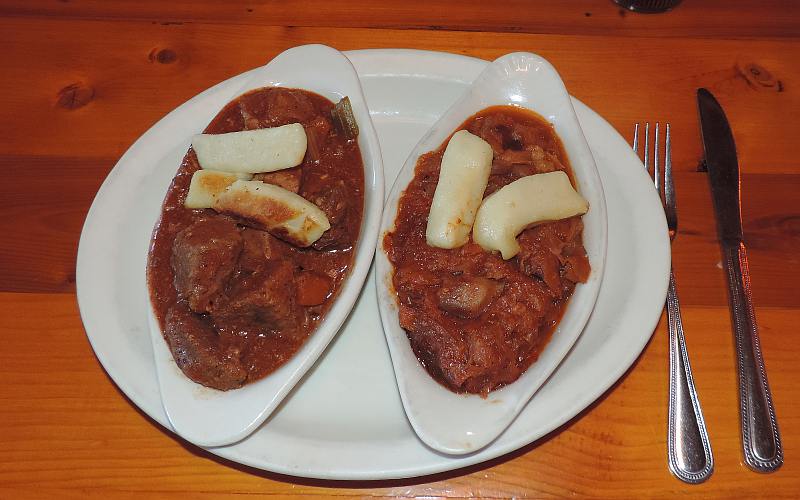 Goulash and Bigos Hunter's Stew with noodles
From Cross Village, we drove south on M-119, the famous Tunnel of Trees along the Lake Michigan bluff. We stopped for a break, shopping and to pick up soft drinks at the Good Hart General Store. The store does a fabulous job of marketing on their web site and on Facebook, but the young woman working at the counter was neither helpful or friendly, so we went on our way.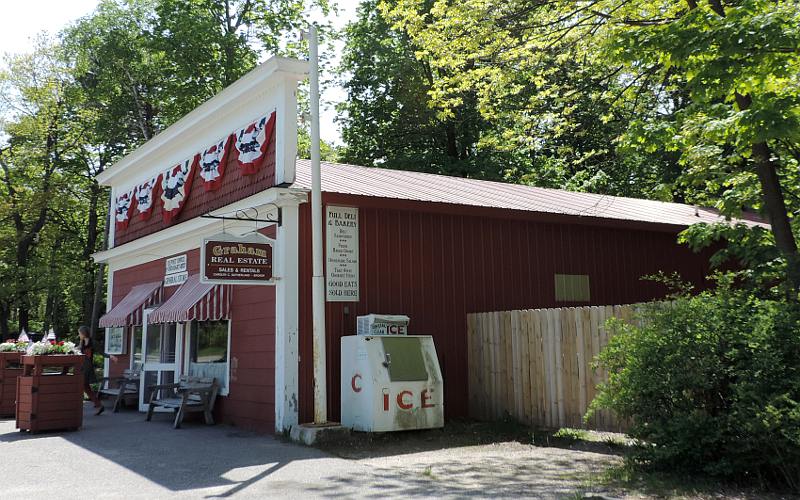 Good Hart General Store (1075 North Lake Shore Drive, Good Hart, Michigan 49737)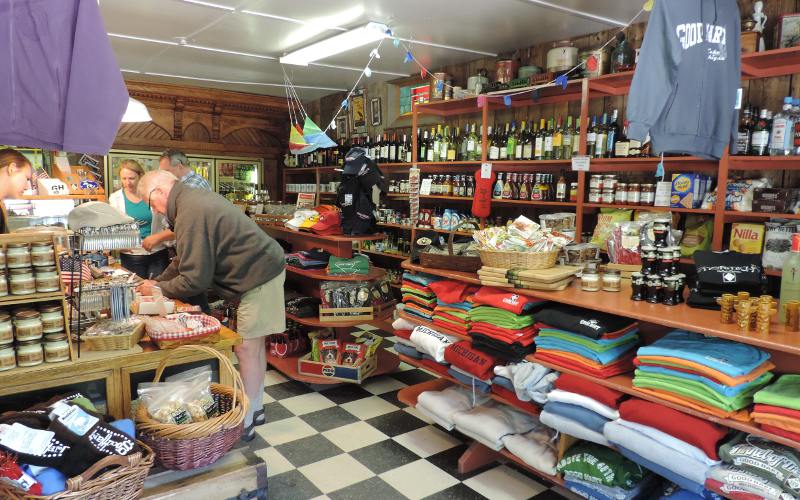 The 1934 general store combines a U.S. Post Office, deli, bakery, real estate office, & general grocer under one roof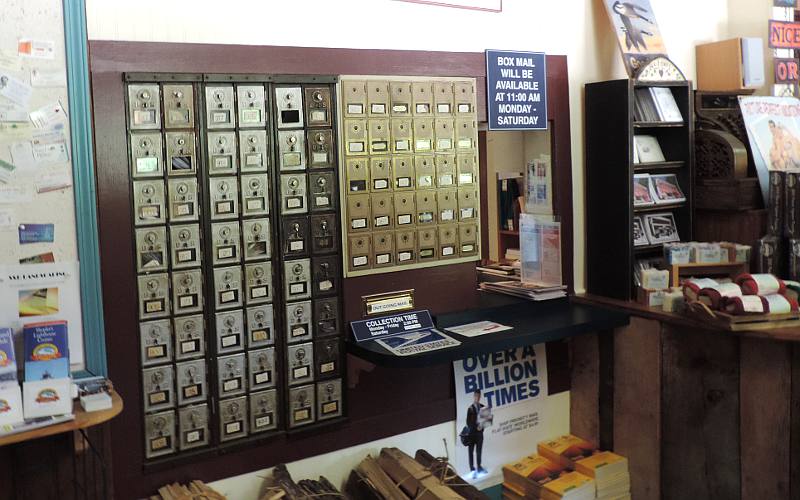 Mail boxes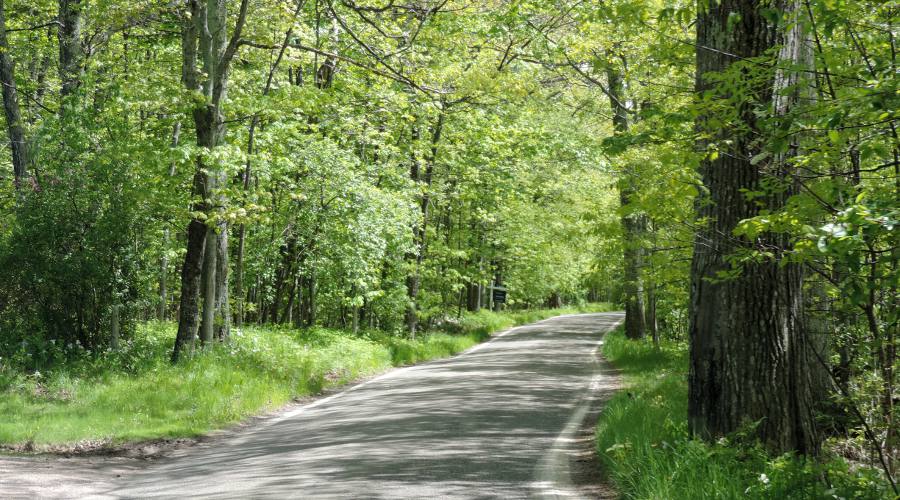 M-119 winds through and around the trees, some of which are hundreds of years old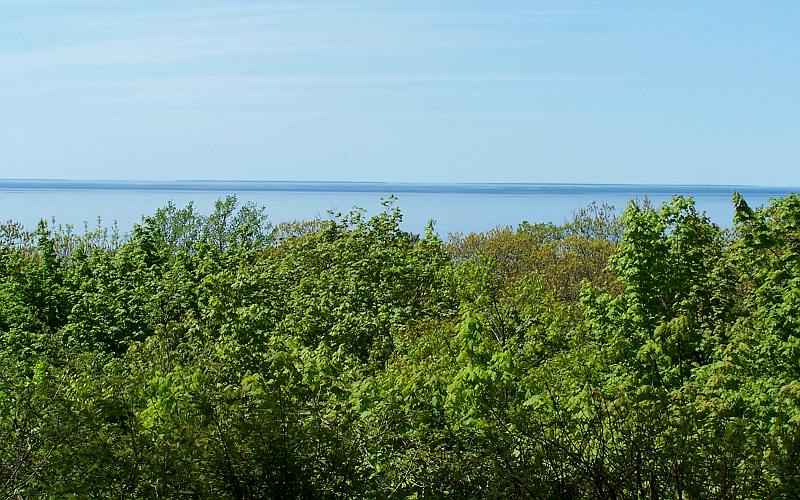 Looking across Lake Michigan to Beaver Island, Garden Island & Hog Island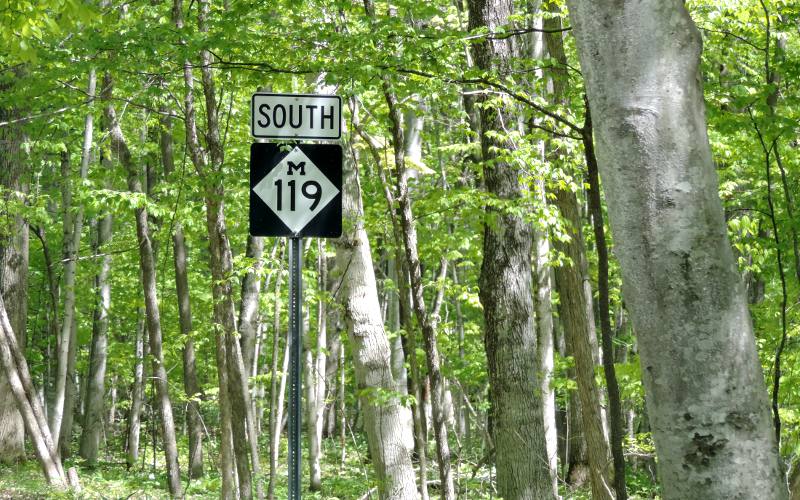 South M-119
Since many people do not know about this drive, I am including a map of the "Tunnel of Trees." Click on it for a larger image. From Cross Village, I recommend driving north on North Lakeshore Drive, it will take you past Fisher Nature Preserve, through the sand dunes of Bliss Township Park and across the south side of Wilderness State Park.
Other good stops to make along this route are the 1889 St. Ignatius Church and Middle Village Cemetery, below the bluff in Good Hart, and Thorne Swift Nature Preserve on Lower Shore Drive closer to Harbor Springs.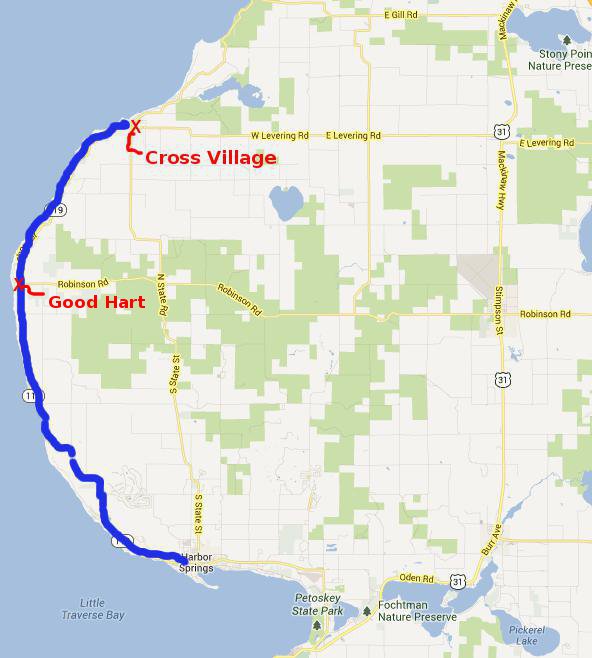 M-119 Tunnel of Trees map
Previous Page Next Page