The Mackinac Bridge Walk has been held every year since 1958. The first bridge walk during the Bridge's Dedication Ceremony in June, 1958 and only 68 people walked across the Mackinac Bridge that year. The walk has been held on Labor Day every year since 1959. Most years, the Michigan Governor leads off the start of he Bridge Walk and President George H. W. Bush led the walk in 1992.


The sun is rising over Mackinac Island as walkers ascend the Mackinac Bridge


Mackinac Bridge
The Mackinac Bridge Walk begins at 7 AM and no one is permitted to begin their walk after 10AM. NEW FOR 2017: Only buses and emergency vehicles will be permitted on the Mackinac Bridge between 6:30AM - noon. The bridge will be closed to all other traffic.
Although the direction of the walk was south to north in the early years, the walk is now always from the Upper Peninsula to the lower Peninsula. A fleet school buses takes the majority of the walkers from the Mackinaw City side to St. Ignace. Other walkers use the busses to return to the UP. There is no fee to walk the bridge, but there is a $5 charge for the bus. The busses run from the Old State Dock in Mackinaw City from 5:30 AM until 2:30 PM.
To manage the 30-80,000 people who walk the bridge, the following are NOT permitted: smoking, signs, banners, umbrellas, bicycles, roller skates, skateboards, wagons and other similar devices. Baby strollers and wheelchairs are allowed on the bridge during the walk. The ONLY animals permitted are working service dogs.
There are no rest rooms on the bridge, but there are huge banks of portable toilets at both ends. Although the walk can be completed in about an hour, the typical walk will take about 2 hours. No running or jogging is permitted.
400 runners and wheeling athletes are permitted to run across the Mackinac Bridge at the start of the walk. They are selected by a lottery a this web site. There is a fee for participation in the walk.
For many years, there was a walking race at the beginning of the Mackinac Bridge Walk. Competitors were required to walk heal to toe and running or jogging could result in a disqualification. The mightymac.org Webmaster competed in the walk in 1967 at age 13 and finished 5th in his age group with a time of about 56 minutes.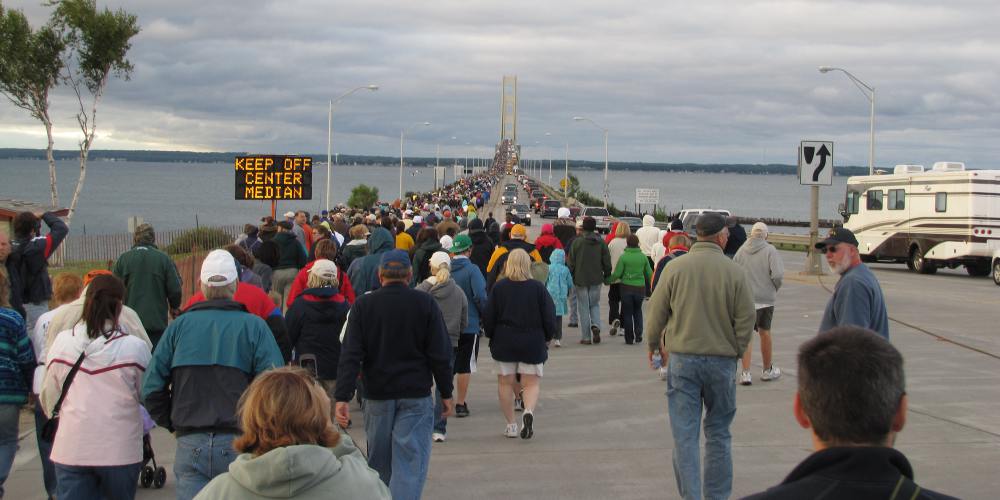 Starting out across the Mackinac Bridge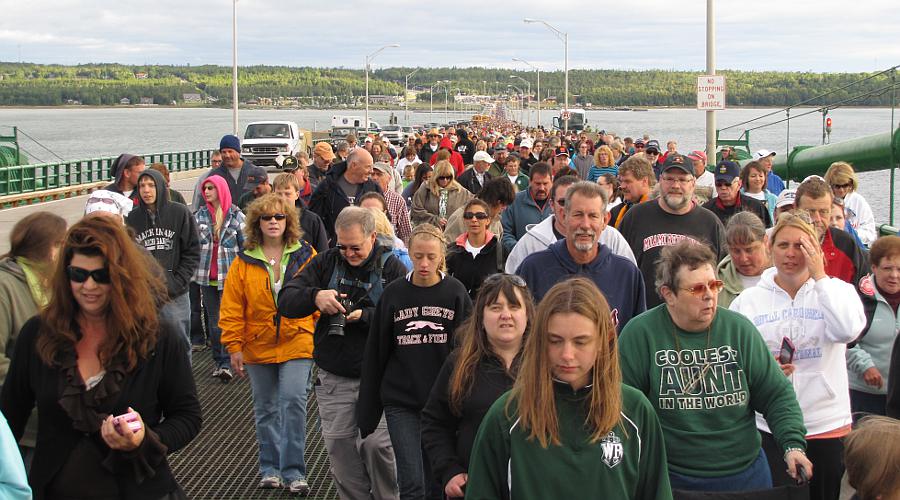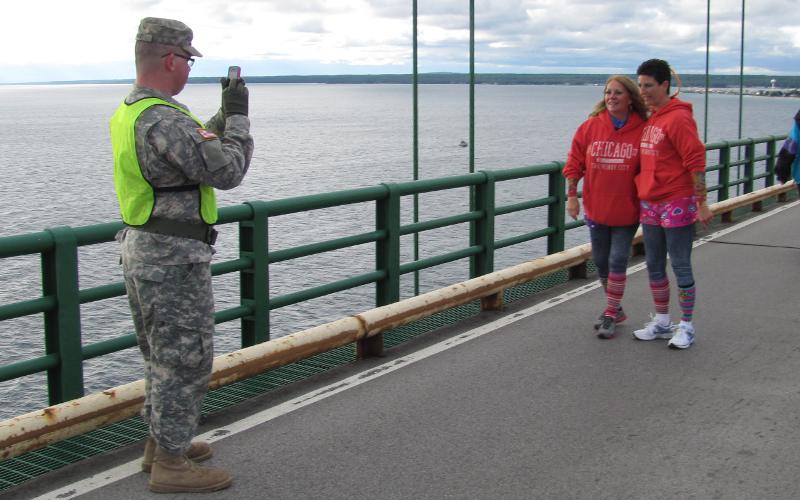 Hundreds of National Guard Men and Women provide security for the Mackinac Bridge Walk and cheer walkers on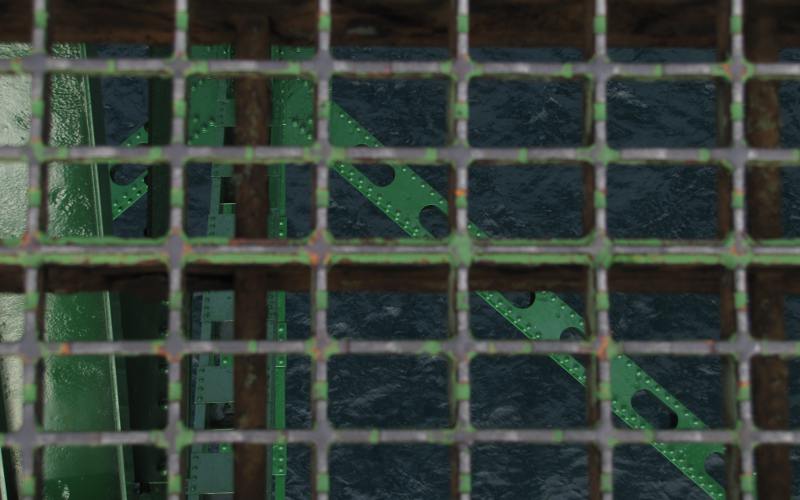 Looking down through the grates which comprise the two inside lanes of the suspended portion of the bridge
and reduce the weight of the bridge deck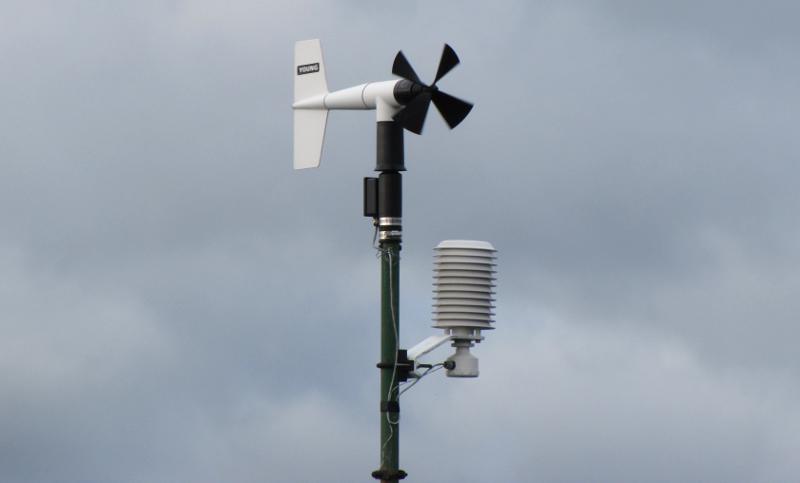 The Mackinac Bridge Authority monitors conditions at various points along the structure - this weather
station is at the center of the the bridge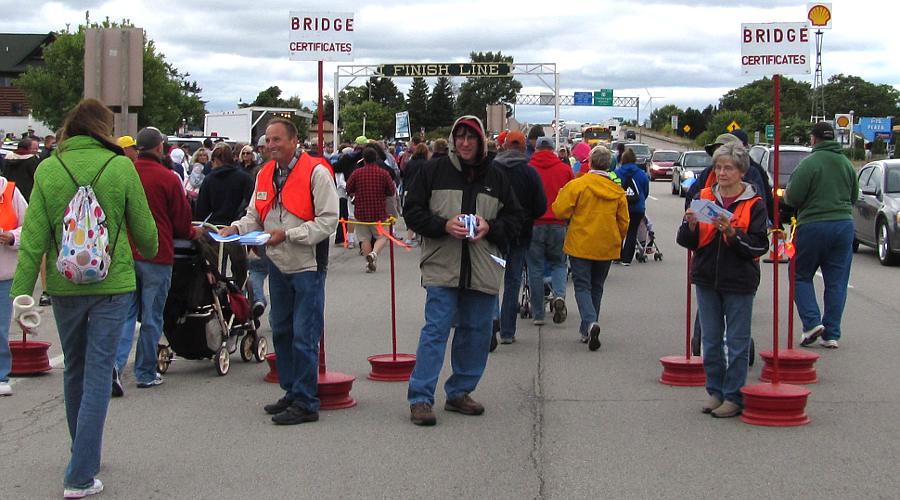 Walkers are given a numbered bridge walk certificate at the completion of your walk - the number on the certificate may match a prize number
on display in one of the store windows in Mackinaw City or the City of St. Ignace on day of event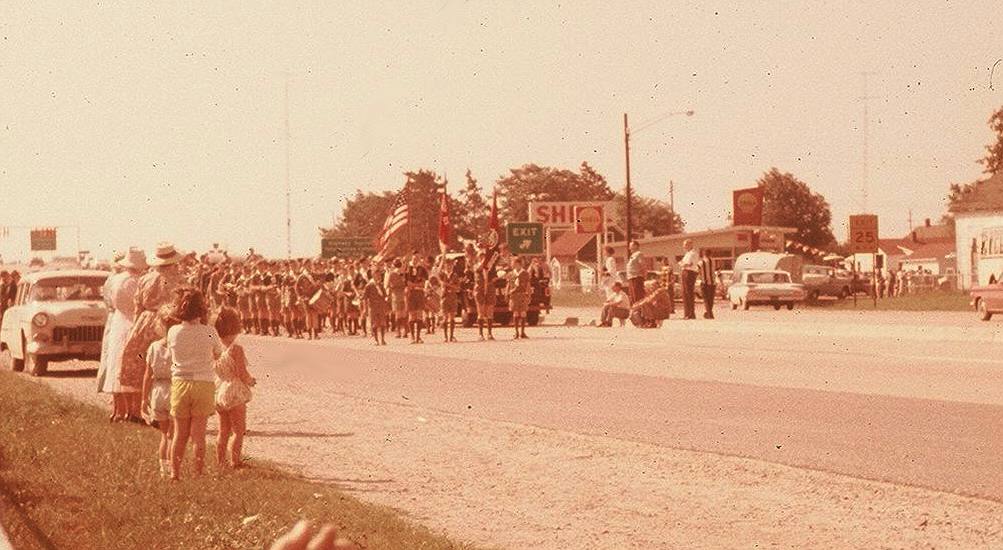 Preparing for the start of the 1959 Mackinac Bridge Walk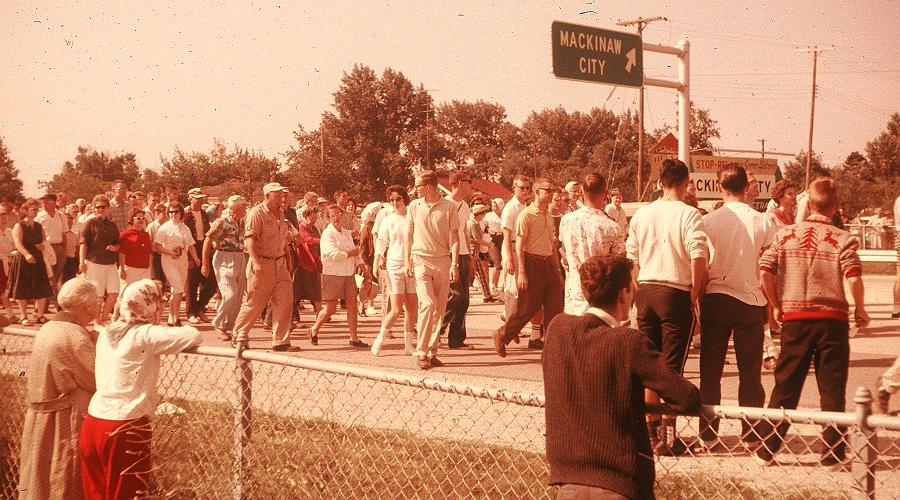 Walkers starting across the Bridge from Mackinac City in 1959

copyright 1959-201 by Keith Stokes. These Mackinac Bridge photos may not be reproduced without written permission. My home page