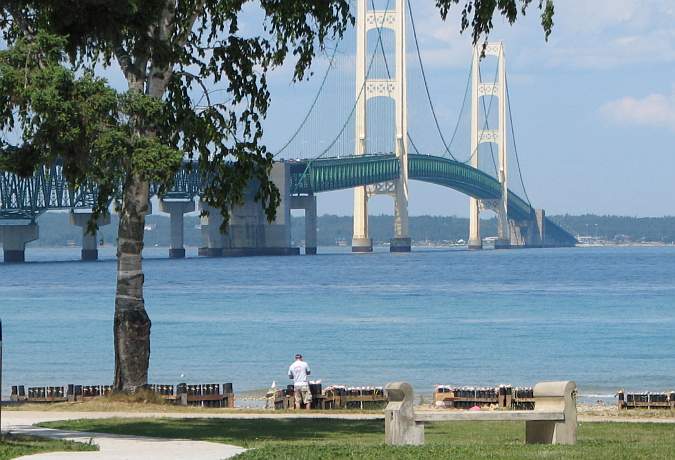 July 28, 2007 began with parades celebrating the 50th anniversary of the Mackinac Bridge in both St. Ignace and Mackinaw City, Michigan. But as both communities prepared for the parades, a team from Wolverine Fireworks Display was already at work laying out the identical fireworks displays that would be set off next to the Mackinac Bridge that evening.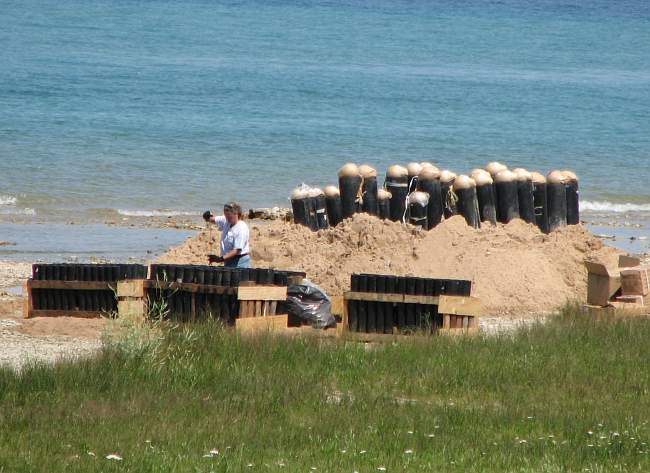 Wolverine Fireworks Display person wiring charges
On the evening of the dual St. Ignace/Mackinaw City fireworks, the water was mirror like as the sun set over Lake Michigan. A few minutes latter, a breeze started up creating a chop and keeping away the bugs that might have been along the shore A little after 10PM, there was a distant fireworks display on Mackinac Island, entertaining the thousands waiting for the Mackinac Bridge fireworks display.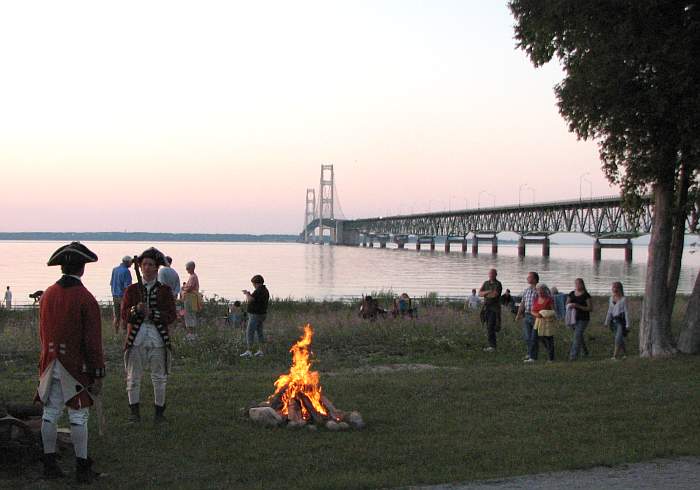 Crowd at Fort Michilimackinac, waiting for dark and the fireworks display from both ends of the Mackinac Bridge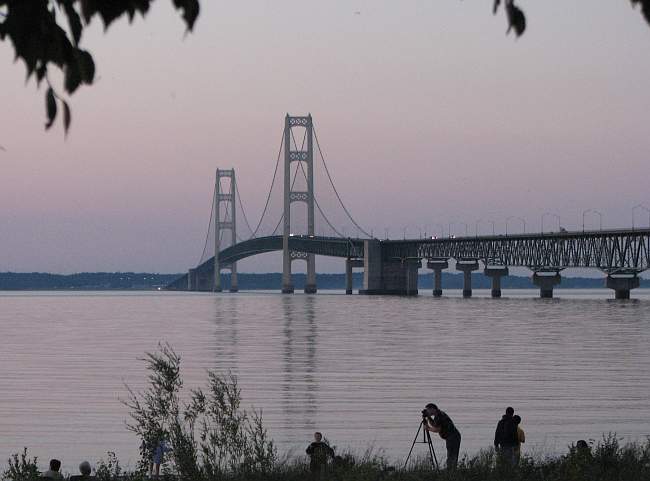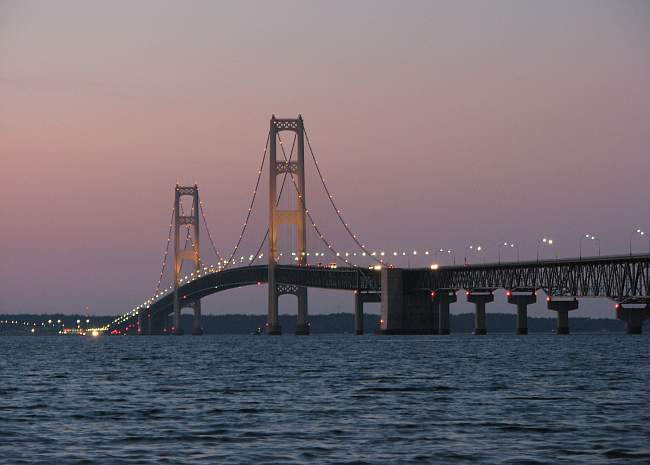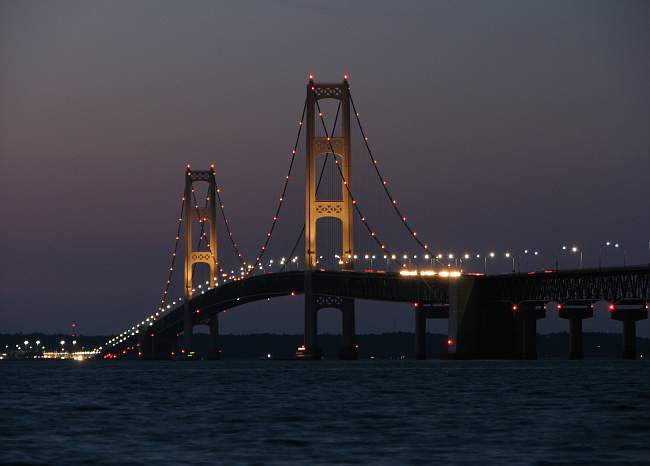 As 10:30 approached, the crowd on both sides of the Straits of Mackinac saw the rare sight of the 5 mile long Mackinac Bridge with no vehicles crossing. For safety, the traffic on the Mackinac Bridge was halted during the fireworks. Finally the crowds saw the huge dual fireworks display.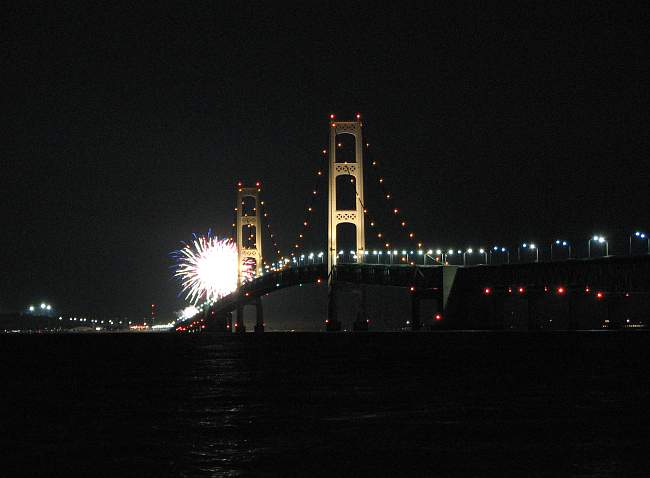 Mackinac Bridge fireworks page 2 Mackinac Bridge fireworks page 3
copyright 2007-2020 by Keith Stokes