Keith Stokes' 2007 trip to
San Miguel de Cozumel
February 17-19, 2007
Previous Page
Next Page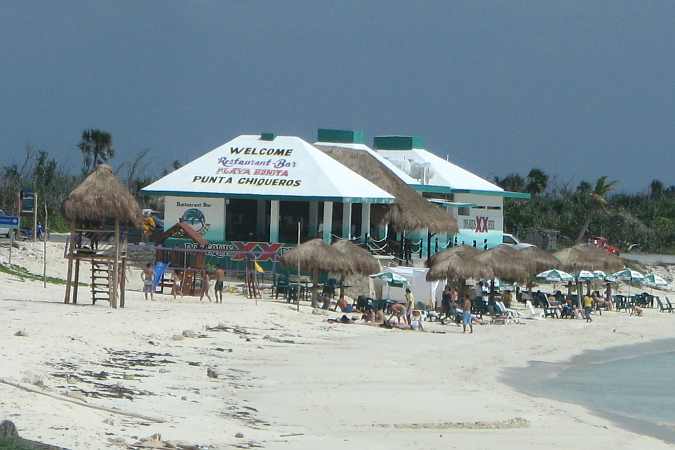 Chen Río bar & restaurant on Playa Bonita

I continued my drive north along the coast oc Cozumel's wild side. As I approached Play Bonita, there was a police car parked on the road with its lights on. The road is narrow, with no shoulders, so that was the only place the police officer could stay in his vehicle and admire the young women playing sand volleyball.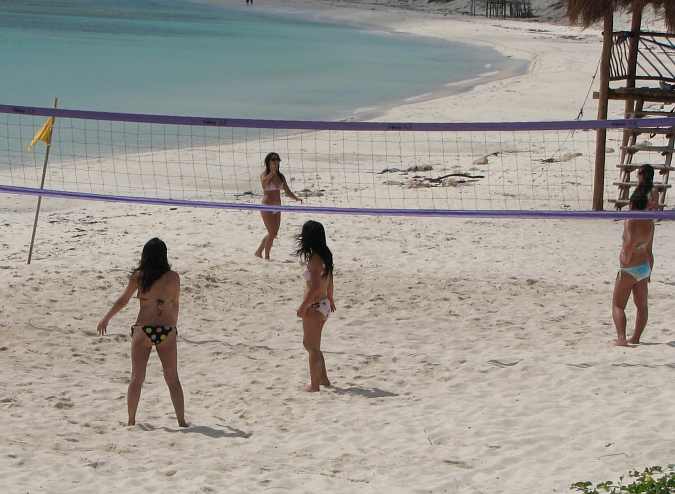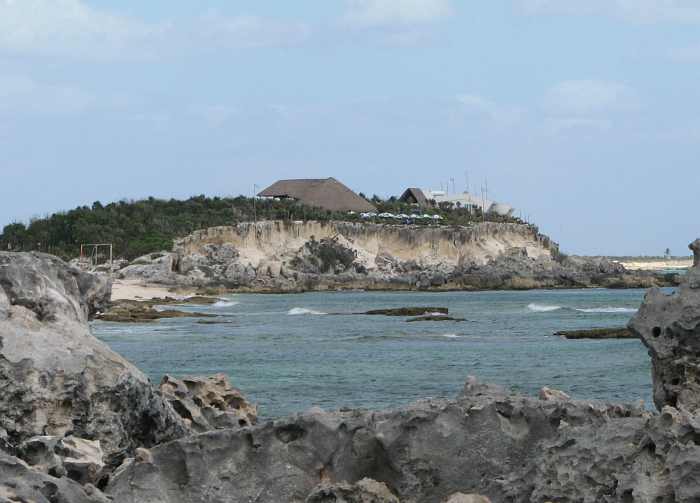 Coconuts bar on the highest point on Cozumel's wild side
I stopped at Coconuts for a couple of hours. Coconuts was the most fun place that I visited during my 2006 visit to Cozumel, and liked it every bit as much this time. I even had the same waiter.
Coconuts is laid back and fun. The crowd is all tourist and you get to know the folks at nearby tables. I had a prime spot - back a row from the cliff, with a great view, while still close enough to the building to enjoy the music and all that happens in the bar. At one point a golden lab came up and laid down next to me. I felt like king of creation.
For early lunch, I had shrimp grilled with butter and garlic. Very tasty, though the serving could have been bigger. The guacamole and Margaritas were also good.
About the time I was leaving, three chickens wandered through.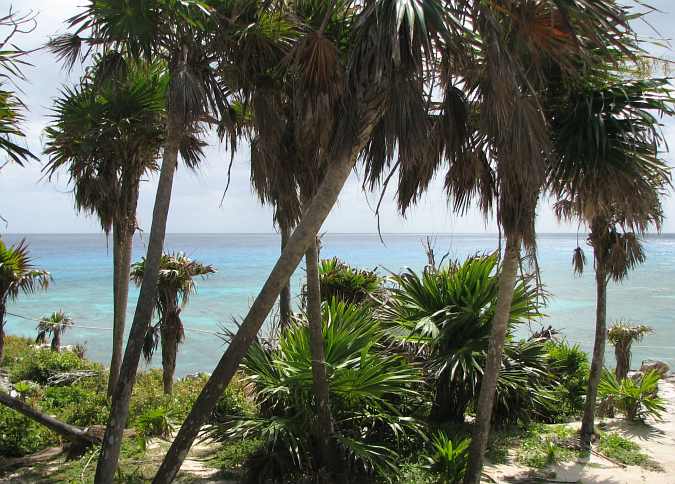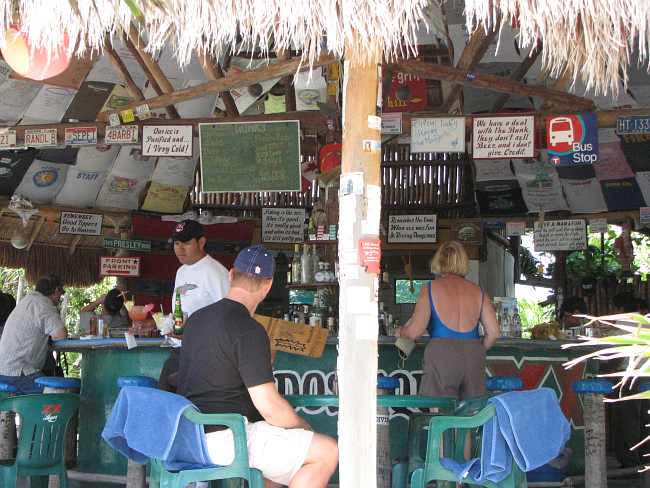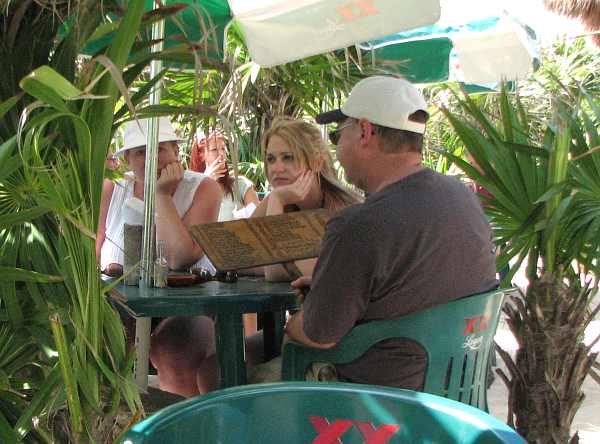 Coconuts' menu is painted on large wooden paddles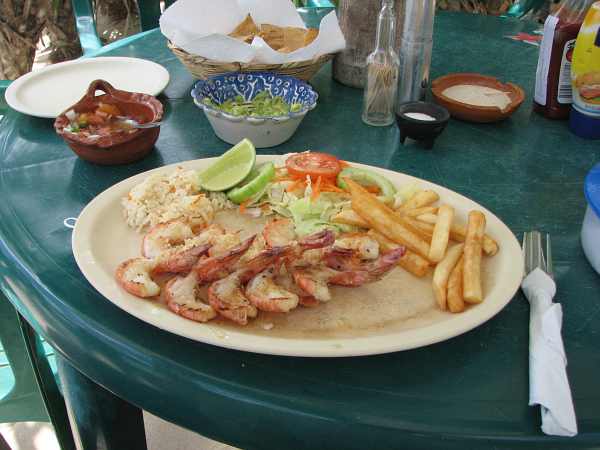 grilled shrimp
Copyright 2007-2009 by Keith Stokes. My other trips.