Keith Stokes' 2007 trip to
San Miguel de Cozumel
February 17-19, 2007
Previous Page
Next Page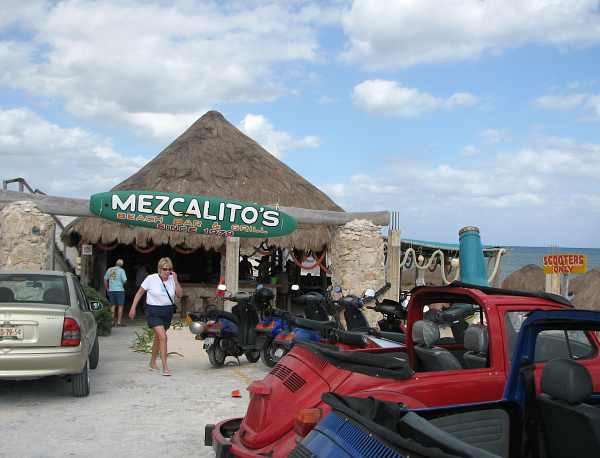 Mezcalito's tike bar on Cozumel
My last stop before leaving the wild side of Cozumel was Mazcalito's, a tiki bar that is trying hard to market itself and develop a reputation like Coconuts. I will give them points for trying, but they are a distant second. The best things about that stop were grilled grouper, and getting beads from the owner dressed as Elvis.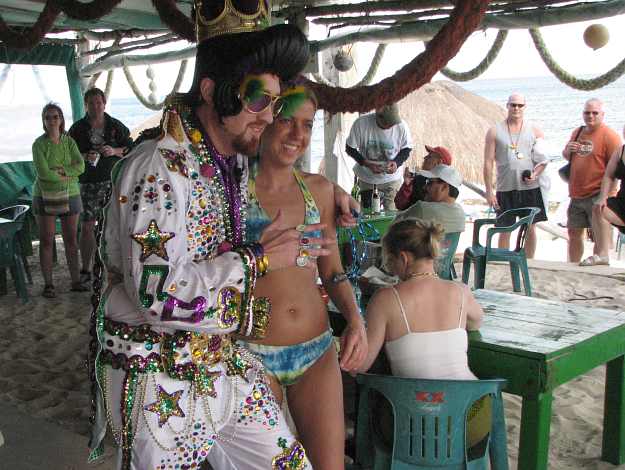 "The King" passing out beads at Mezcalito's
Driving back across the middle of the Island, I stopped at Hacienda Antigua, which advertised a tequila history tour. The tour consisted of a handful of exhibits with no explanations. They had a small gift shop with tequila for sale, but offered no older tequilas, just reposado and blanco in interesting bottles. In my opinion, Hacienda Antigua isn't worth stopping at.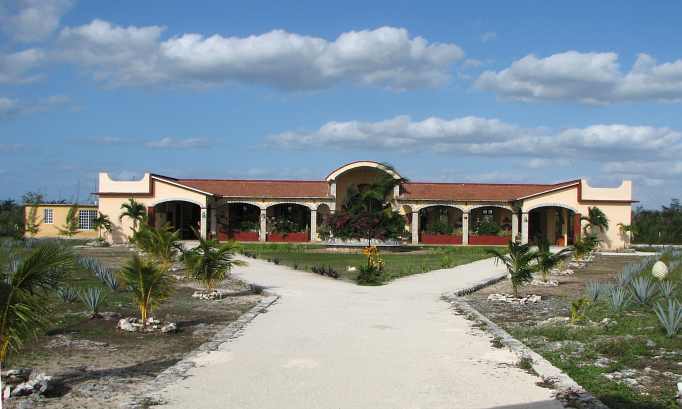 Hacienda Antigua
My last stop before returning the rental car was a stop for gas on the way into San Miguel. There was a long line for the pumps. When I finally got to a pump, I removed the cap while an attended pumped the gas. 50 pesos raised the gas gauge far above where it was when I picked up the car.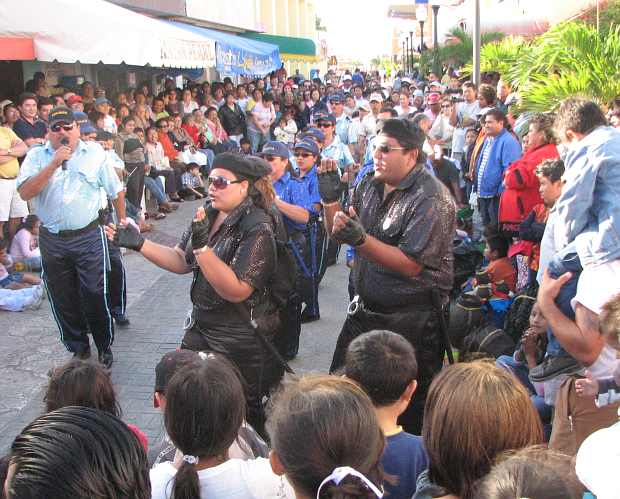 Sunday evening I enjoyed the second night's parade. It was mostly the same floats as the previous night, though many had different crews from the first night. Most of the new floats looked improvised. The crowd was slower developing this evening, but was larger and partying harder, by the time the parade ended.
During the late night party on the Plaza, I tried a bacon wrapped hot dog. The bun was warmed on the grill, then the vendor added mayonnaise, the dog, diced chili, ketchup, mustard and grilled onions. There were several stands, each selling dogs about as fast as they could make them. They are something I would definitely get again.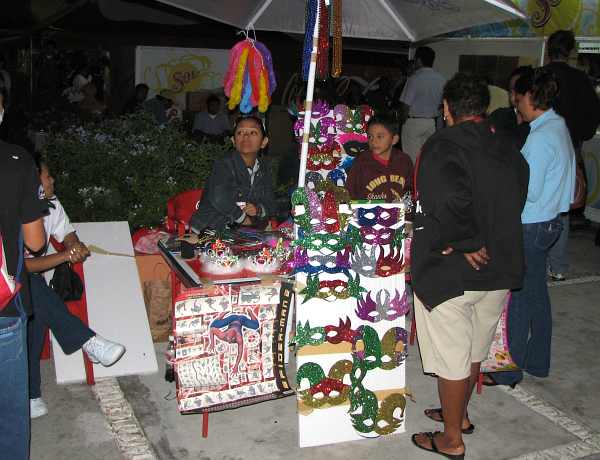 Copyright 2007-2009 by Keith Stokes. My other trips.