Keith Stokes' 2007 trip to
San Miguel de Cozumel
February 17-19, 2007
Previous Page
Next Page
After a little more window shopping, I went down to Ave. Raphael Melgar, the divided boulevard along the ocean. The streets were blocked off and people were already claiming spots to watch the parade. No one yet was in the median in the middle of the street and I claimed a comfortable seat on a short raised metal platform where I should have an unobstructed view and the street lights would help my photography.

There was about an hour to kill and I enjoyed the people watching and the near parade of vendors bringing food and junk to sell to growing crowd.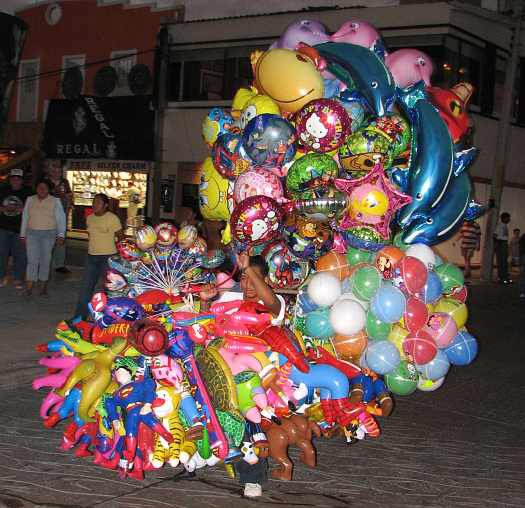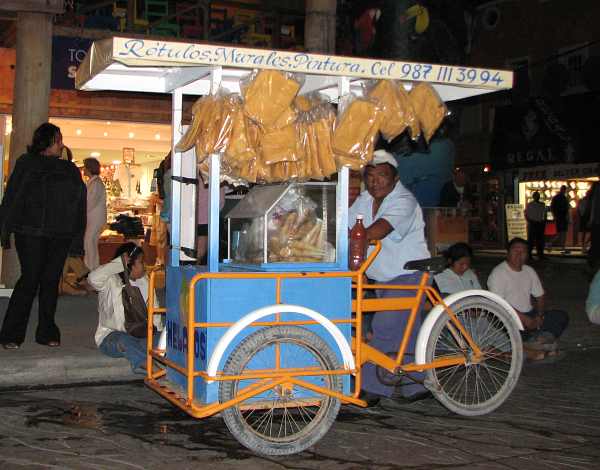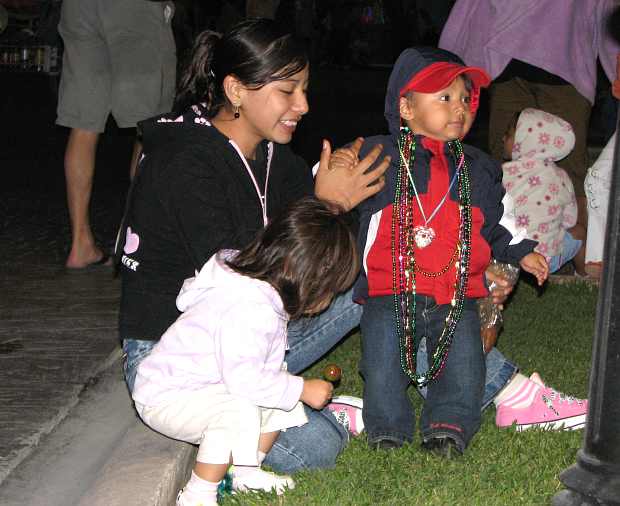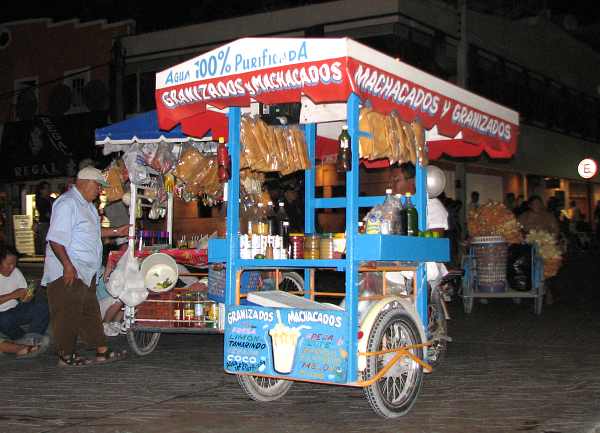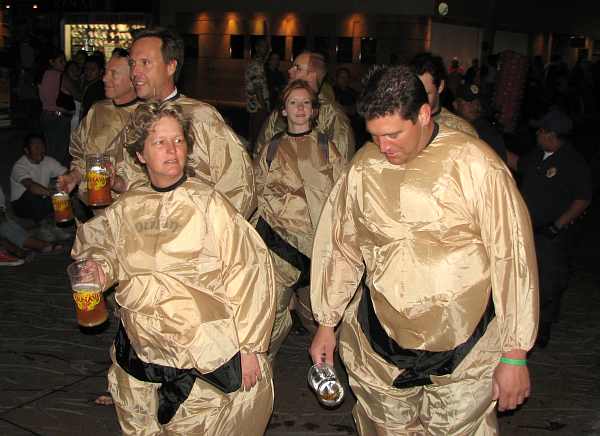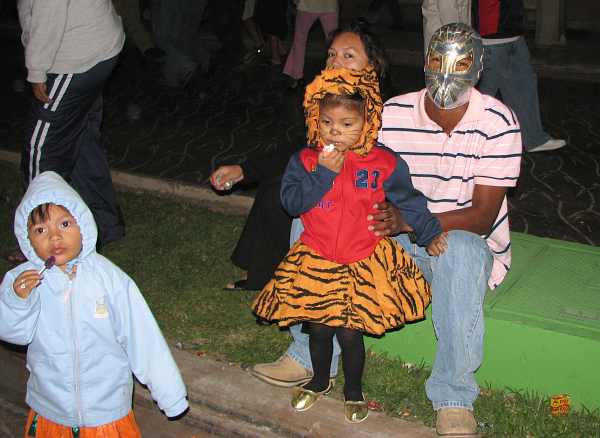 Finally the lead dancers and floats made it to my stretch of road.
I loved the parades. There were a few dance groups and many floats ranging from elaborate to something a few of us might throw together in an afternoon. The groups or floats would be led or pulled by a truck with a generator, flood lights, and enormous speakers blaring music. The folks on the floats danced so hard that the floats bounced up and down like low rider cars.
There were perhaps 40 floats. No bands, except for a few on the trucks or floats.
They came down the boulevard along the waterfront then turned and came back down the other side. There was lots of partying, with the riders throwing much more candy than beads. By the time they passed going the other way, it was after 9 PM and the whole region along the waterfront and central plaza was one large party. Parade Photos
By this time I was getting pretty hungry, and decided to try Tony Romes Restaurant, which was just around the corner from my hotel. Romes is best known for their ribs, but I couldn't see traveling to Mexico from Kansas City to eat ribs. I had shrimp chili relleno, which was fine, but nothing special.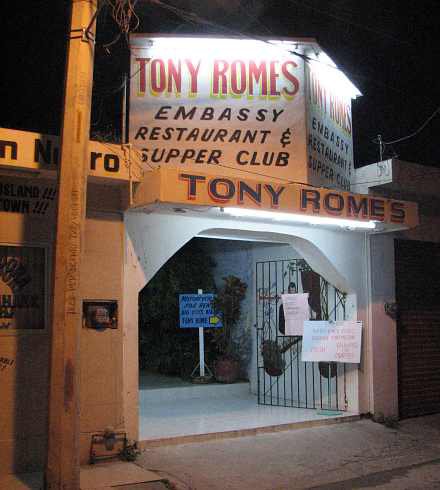 Tony Romes Embassy Restaurant & Supper Club
Copyright 2007 by Keith Stokes. My other trips.