Monument Valley & Goulding's Lodge
July 13, 2013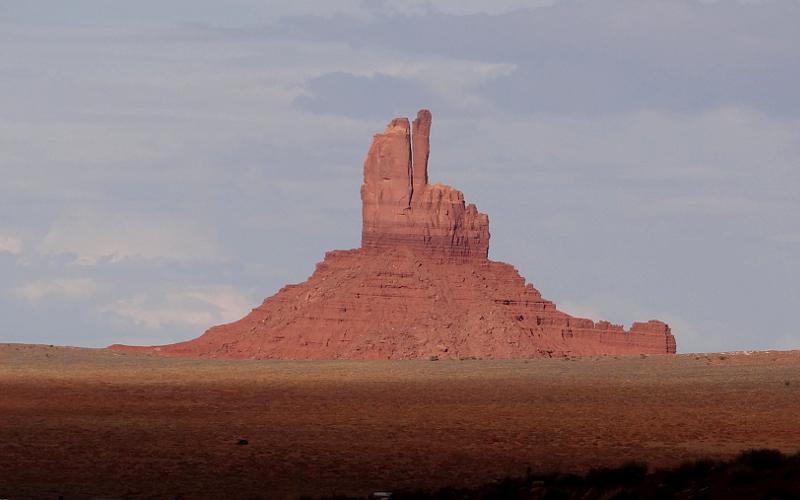 Praying Hands
Saturday - day 3 (continued)
I had hoped to stop at Navajo National Monument, but traveling with 3 other people takes more time than by myself or with just Linda and we were a little too late. So we continued on north traveling through Kayenta and along Kayenta-Monument Valley Scenic Road to the Utah border where we checked in with Goulding's Lodge for the night. We had a two bedroom apartment, with a kitchen, about a half mile from the Lodge.
Our suite was comfortable and roomy, if not luxurious. It did not have the great view that the main lodge has. The internet was extremely slow. It was very difficult doing anything at all on the internet and it might be a minute or more between clicking on a link and having a modest web page open. But I am more pointing that out, than complaining. At this location, I can understand if high speed internet is not available.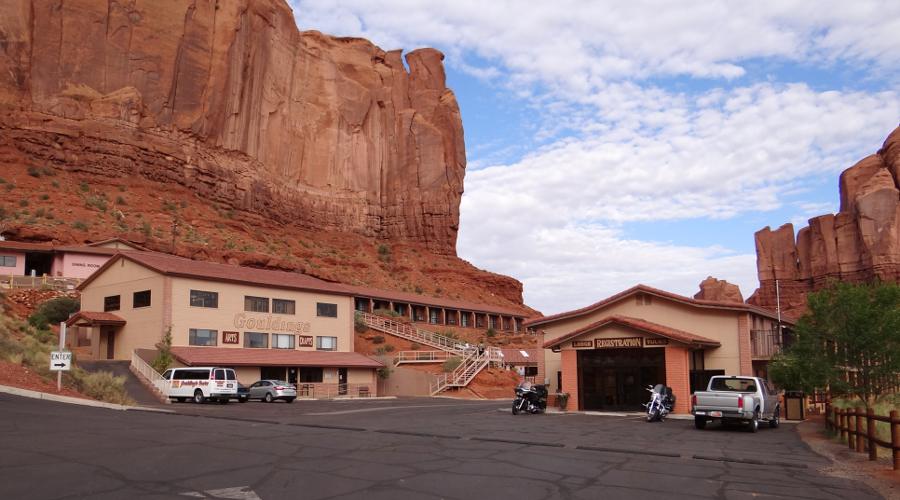 Goulding's Lodge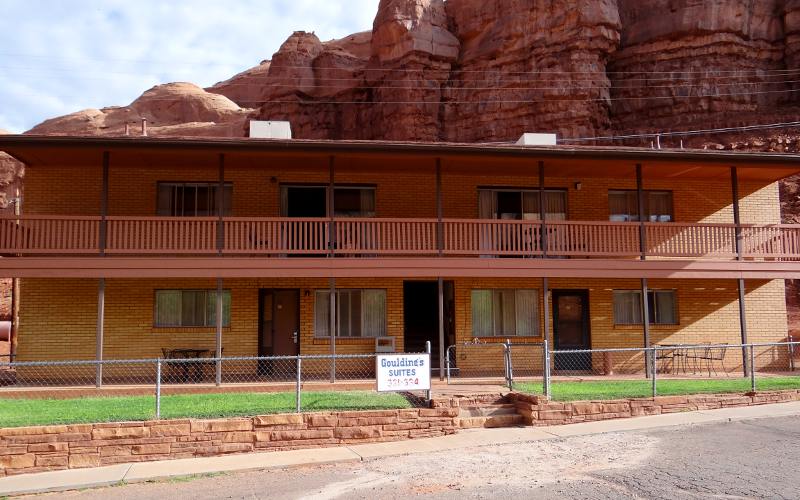 Our apartment at Goulding's Lodge was the upper right of the 4 suite building.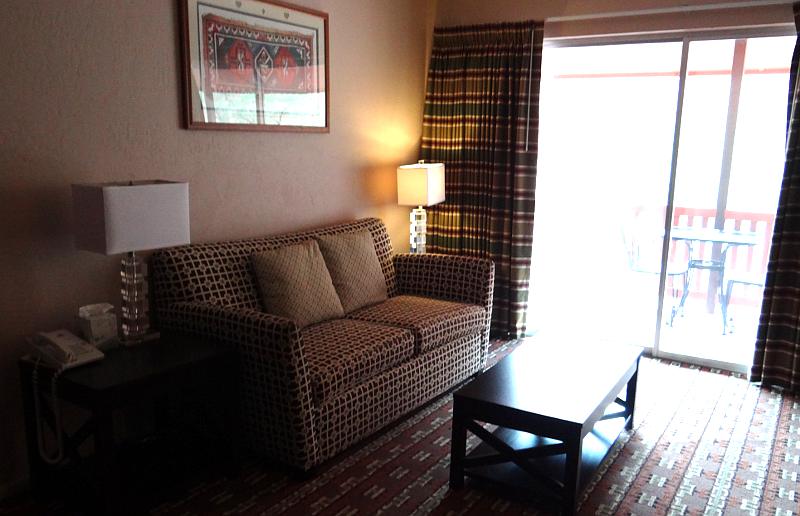 Our suite's living room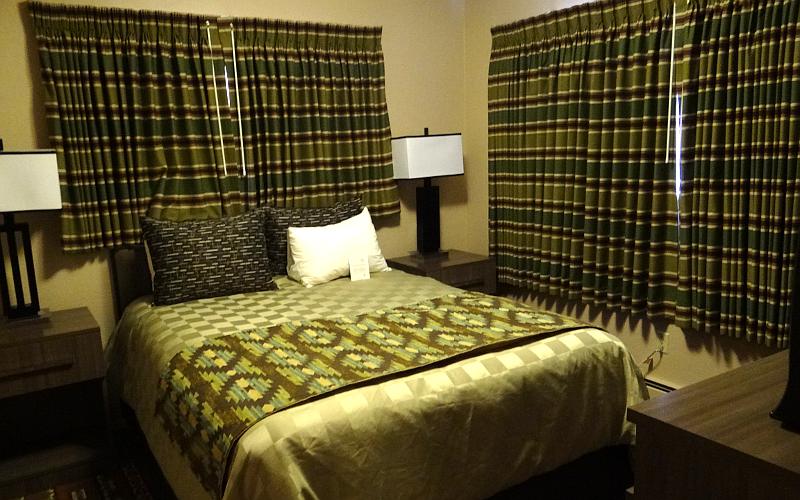 The bedrooms were cramped and nearly identical.
After freshening up, we drove across the valley to Monument Valley Navajo Tribal Park and The View Hotel which is located on the edge of a valley within the larger valley. It looks out over high stone formations with names like The Mittens or Merrick Butte. This area has appeared in many movies including Stagecoach, The Searchers, Forrest Gump, Back to the Future III, 2001, The Eiger Sanction, Mission: Impossible II, National Lampoon's Vacation and many others. Most of all, it looks like the land in the Roadrunner cartoons.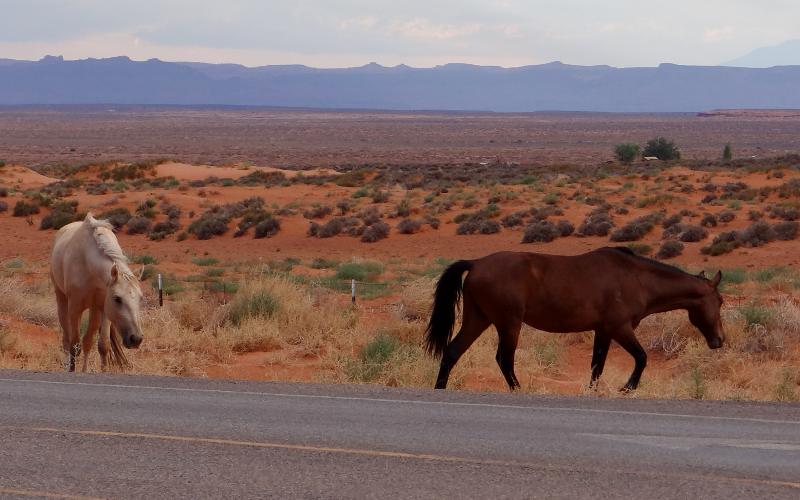 When we paid the Tribal Park's $5/person entrance fee, these horses were standing in the road, right in front of the gate.

Storms were moving through the valley and much of the land to the east was hidden by falling rain.