Chief Petty Officers' Mess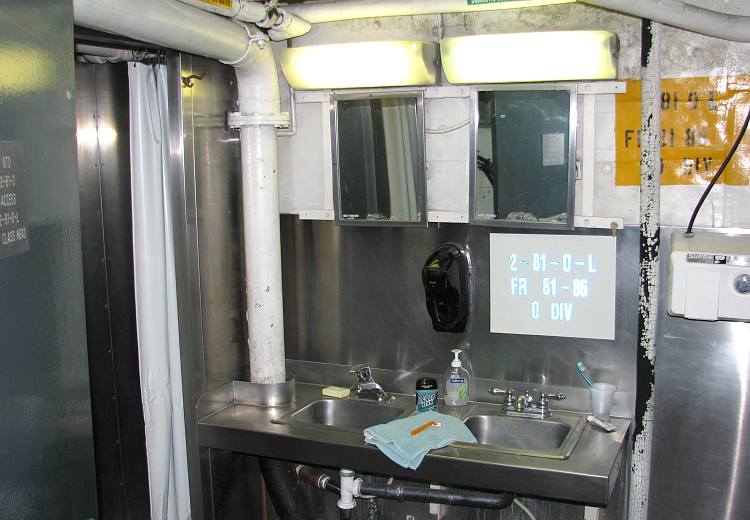 First Class Head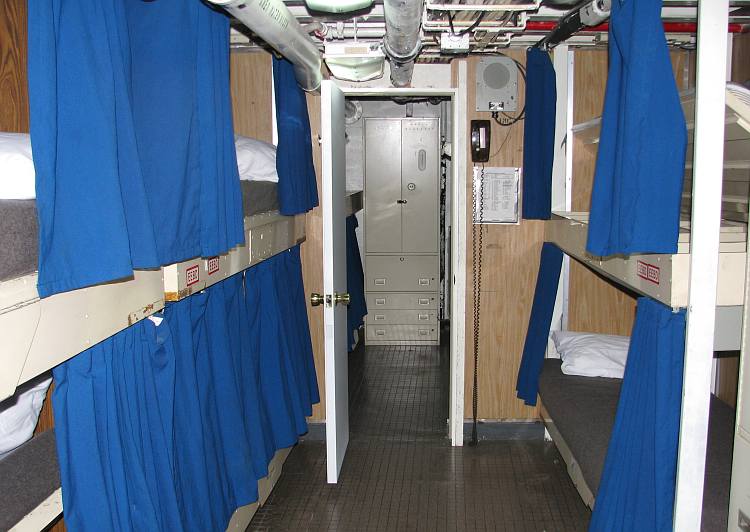 Female Berthing - during its final tour of duty, only 5 crew women were berthed in this compartment and three of
the upper bunks were empty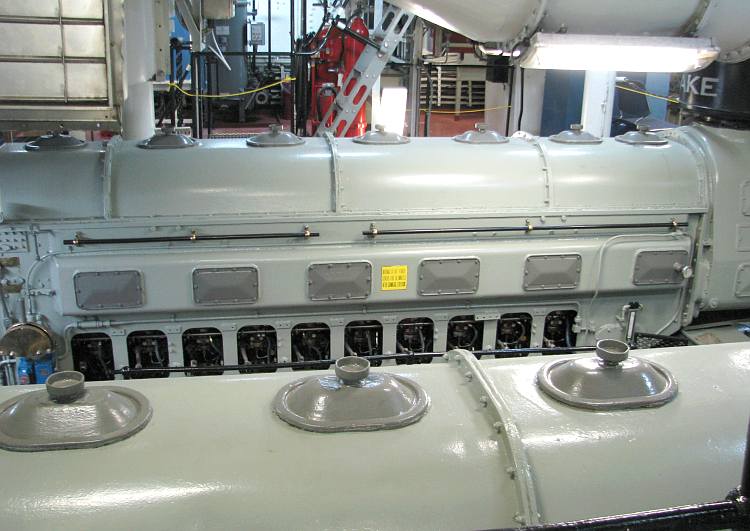 The Mackinaw has 3 sets of two, 2 cycle, Fairbanks Morse diesel engines. Each pair is in a separate, water tight
engine room. The 10 cylinder engines were named by the crew. These two have the names "Jake" and "Elwood"
(from the Blues Brothers) painted on them. The 1,750 horsepower engines generate electricity - the Mackinaw uses
electric motors to turn the shaft and propellers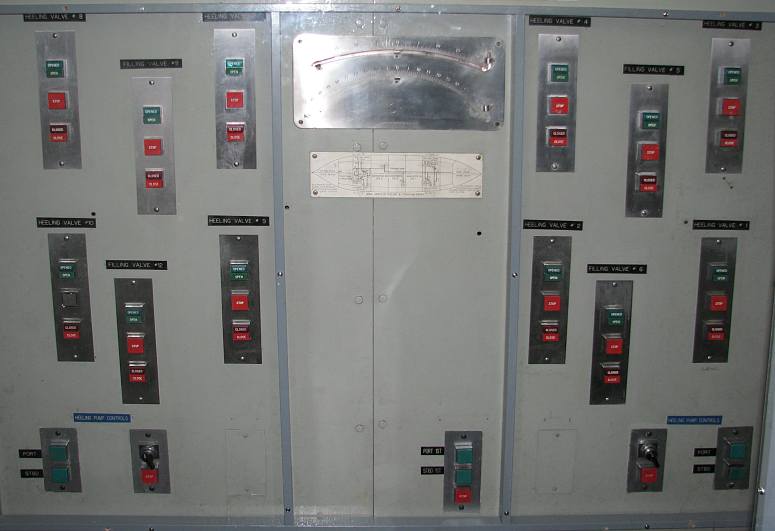 Controls for Heeling and Trimming - the Mackinaw's heeling system allowed water to be pumped between tanks on both
side of the vessel. If the Mackinaw was stuck in heavy ice, the heeling system could "rock" the boat to help free it. This
panel also controlled the flow of water to and from trim tanks in the bow and stern.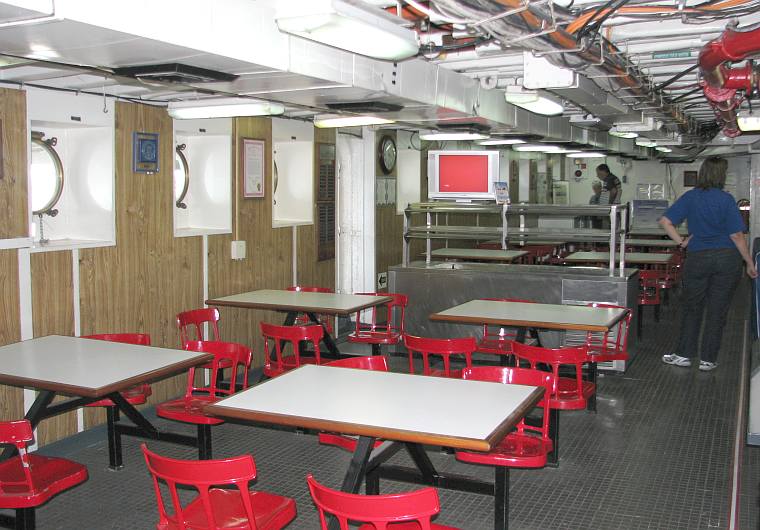 Crew dining room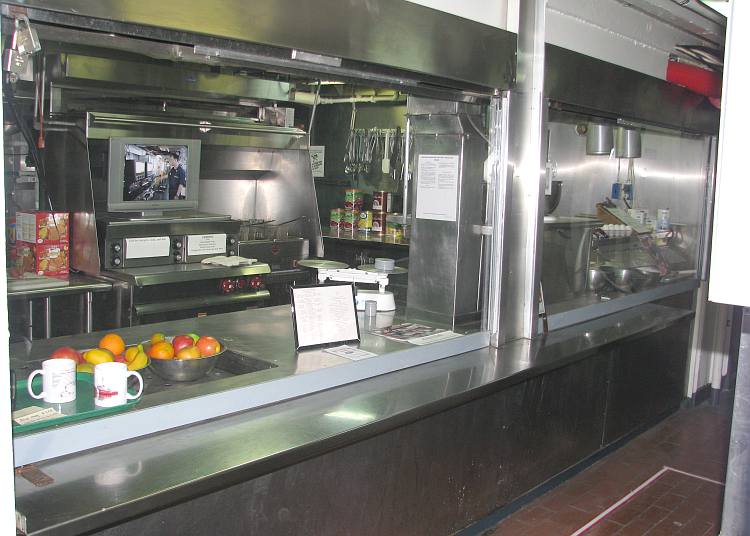 Galley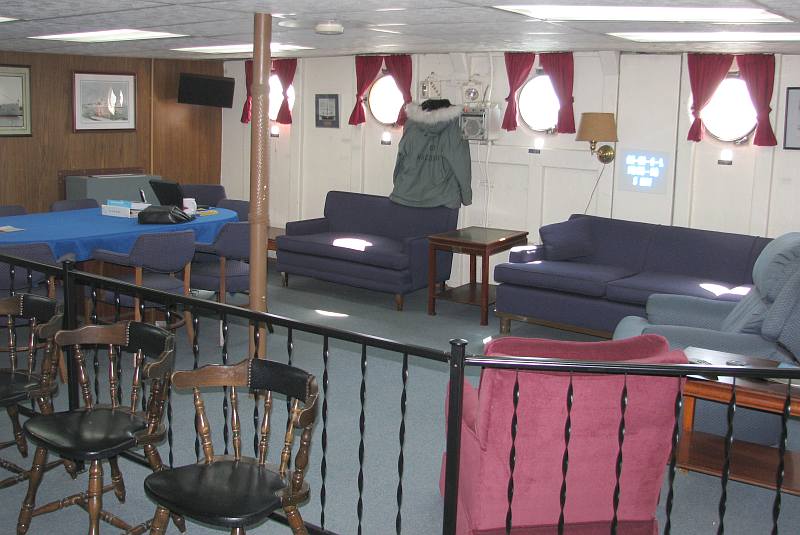 Portion of the spacious Captain's Quarters which were located directly below the bridge, allowing him to reach the command.
station in seconds. The final Captain of the Mackinaw was Commander Joseph C. McGuiness.