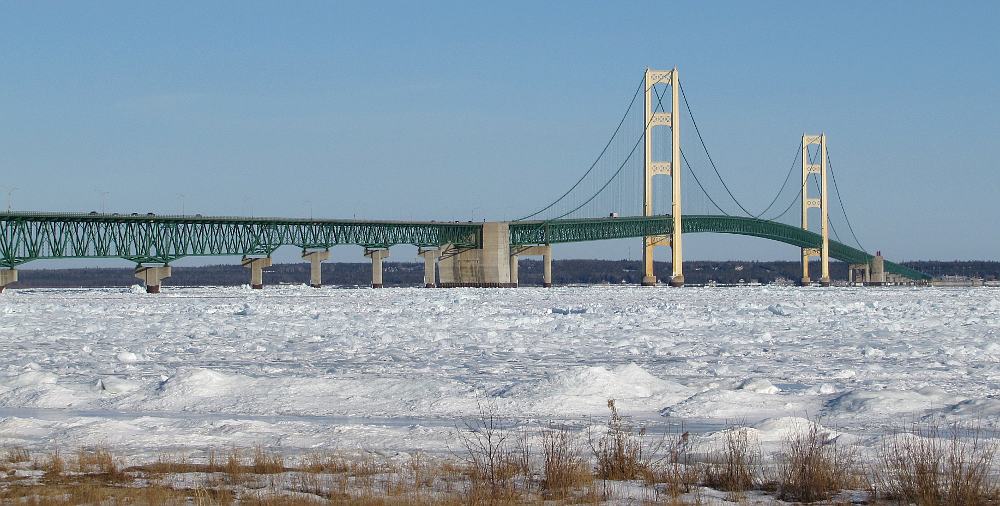 Mackinac Bridge as seen from the Old Mackinac Point Lighthouse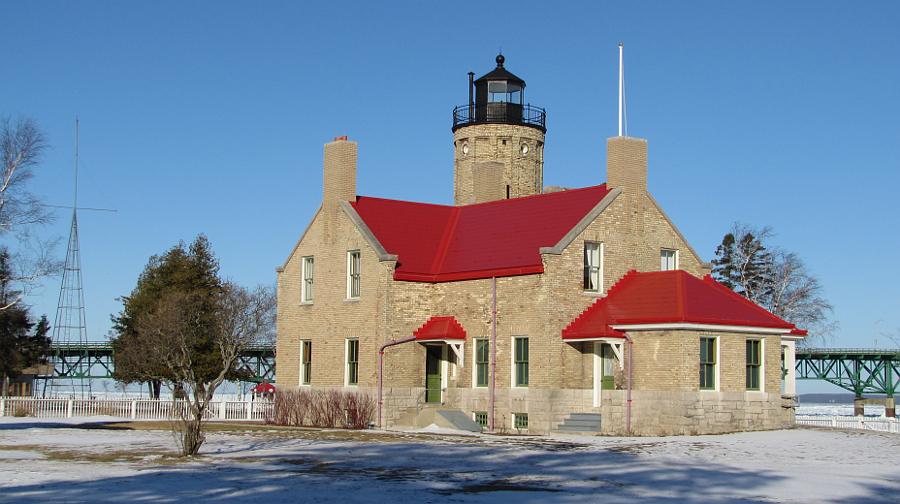 Old Mackinac Point Lighthouse (1892)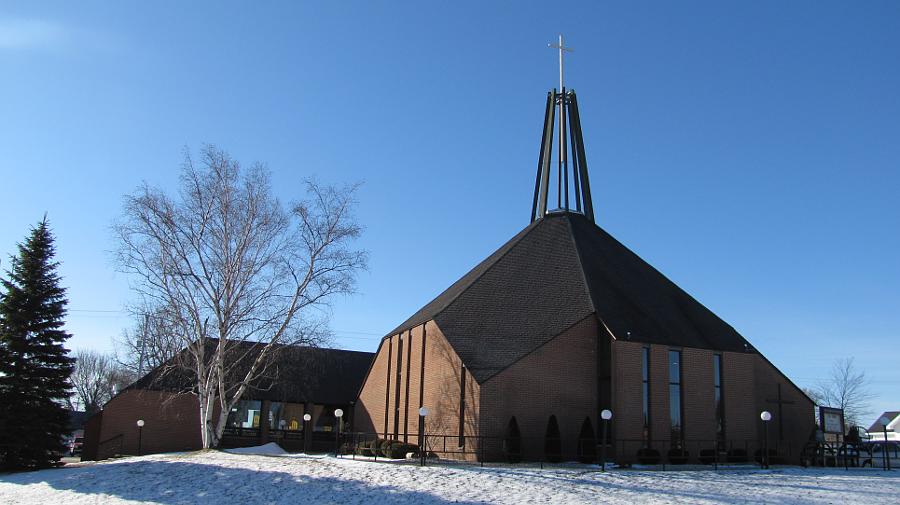 The Church of the Straits - federated United Methodist and United Presbyterian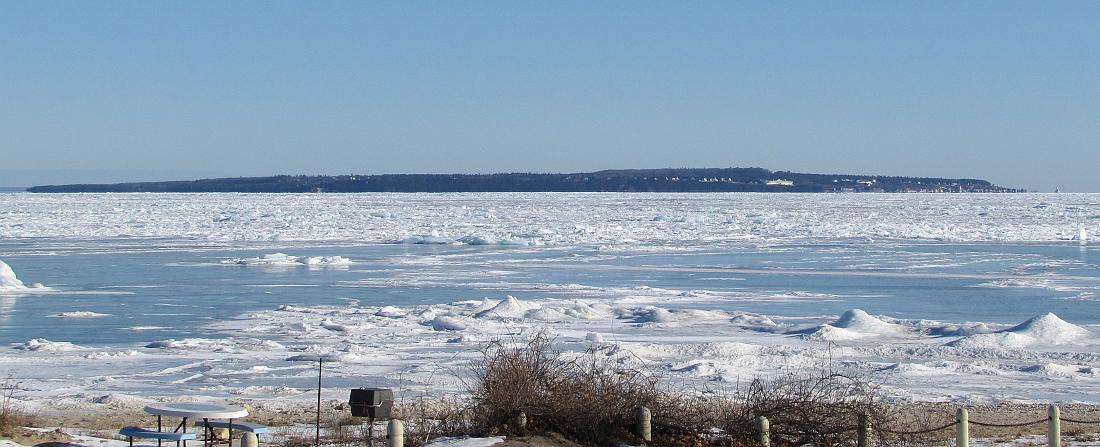 Mackinac Island as seen from Mackinaw City in winter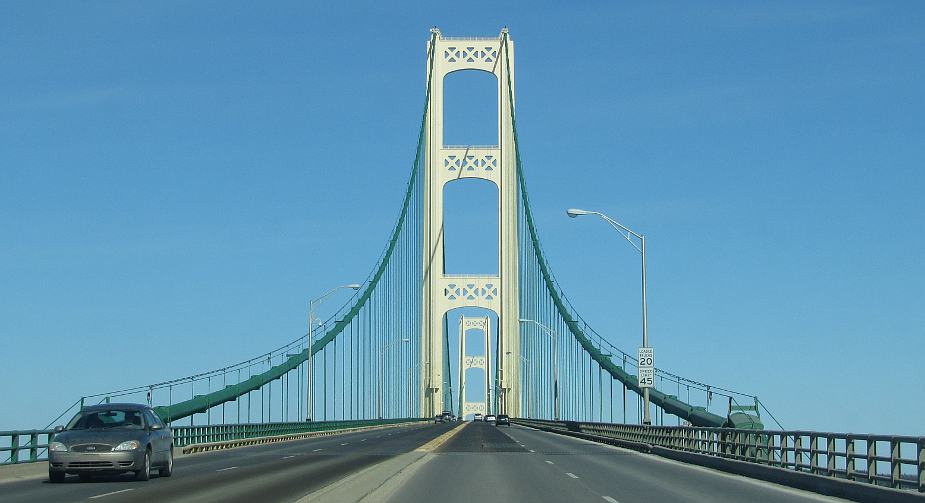 Mackinac Bridge towers
After attending the Sunday morning service at the Church of the Straits (the church which I grew up in), Dad and I crossed the Mackinac Bridge to St. Ignace to have lunch at the Village Inn. Although I have enjoyed my meals at the Village Inn on Mackinac Island, this was the first time I have tried their St. Ignace restaurant.
Dad had a large bowl of their chili for $3.99. He thought it was better than chili he had at the Brown Trout in Indian River the day before, but was still not very impressed.
I decided to try the Village Inn's Fresh Heart Smart Whitefish (broiled whitefish fillet with olive oil, lemon & white wine, garden green, tomatoes, and fat free raspberry vinaigrette) for $9.99. The whitefish was pretty good, but the greens really had no flavor.
| | |
| --- | --- |
| Village Inn Hotel and Restaurant (click for larger image) | Village Inn Restaurant dinning room (click for larger image) |
Monday was mostly taken up with travel home. The only thing that might be of interest to anyone was the final meal. I has been wanting to try Cafe Noka in Topinabee, Michigan for several years. The tiny restaurant (5 tables and 5 stools at the counter) is right across M-27 Highway from Mullet Lake and I sat at one of the window tables where I could see ice fishing shanties on the Lake.
Cafe Noka is open from 8 AM till 2 PM, Thursday through Tuesday. The menu has two pages of breakfast items and only one page devoted to lunch. My cup of chili was only $2.25. It was the best chili of the weekend, but seemed too sweet. The $5.50 Reuben sandwich was as good as I have ever had. The $2.75 slice of peanut butter pie was good, but not so good that I was tempted to have more than the taste that I am supposed to allow myself.
| | |
| --- | --- |
| Cafe Noka has been open since 1995. | Cafe Noka dinning room |