Photos from the Eiffel Tower
April 30, 2010

Photographing Paris from the middle and top viewing levels on the Eiffel Tower.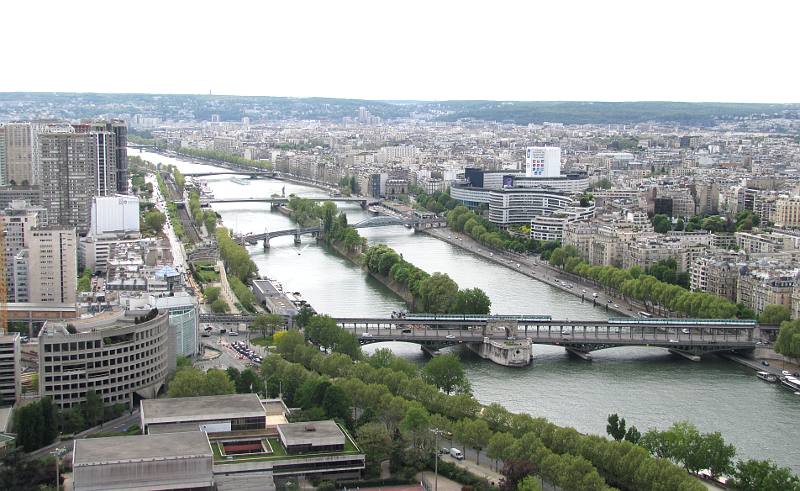 Isle de Grenelle in the Seine River - the 35' replica of the Statue of Liberty in the top photo is at the far end of the island
Friday - day 7 (continued)
We left the restaurant by a staircase down one flight to the middle of the three public viewing platforms on the Eiffel Tower. We took several photos and Linda made a few purchases in the gift shop. We then purchased tickets for the elevator to the top viewing platform and joined the long line that wrapped halfway around the tower waiting to get in the small elevators that serve the top.
By the time we visited the top of the Eiffel Tower, and finally came back down, it was nearly 6PM and we as spent all afternoon at la Tour Eiffel.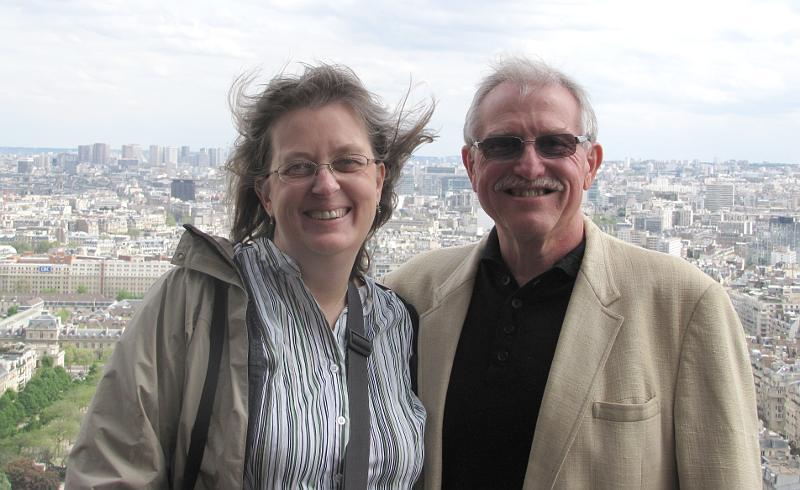 The first photo of Linda and I after we became engaged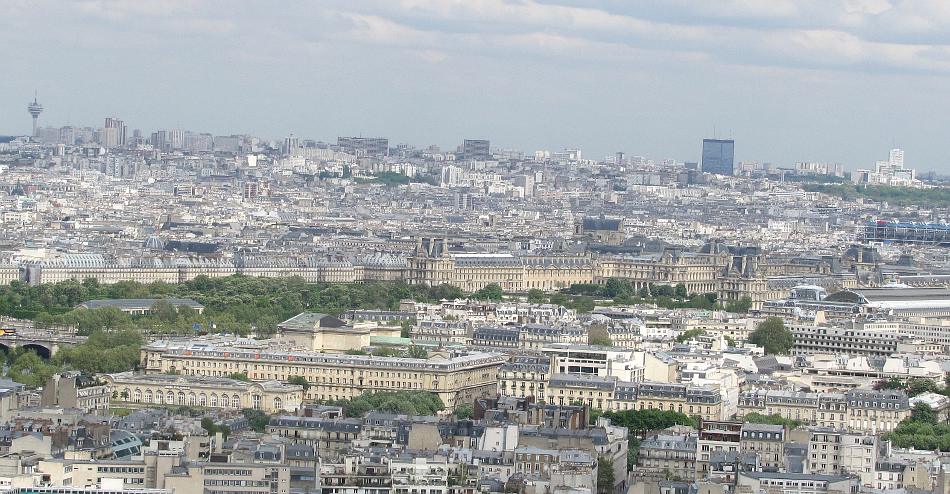 The Louvre is the long series of buildings on the right at the far side of Jardin des Tuileries park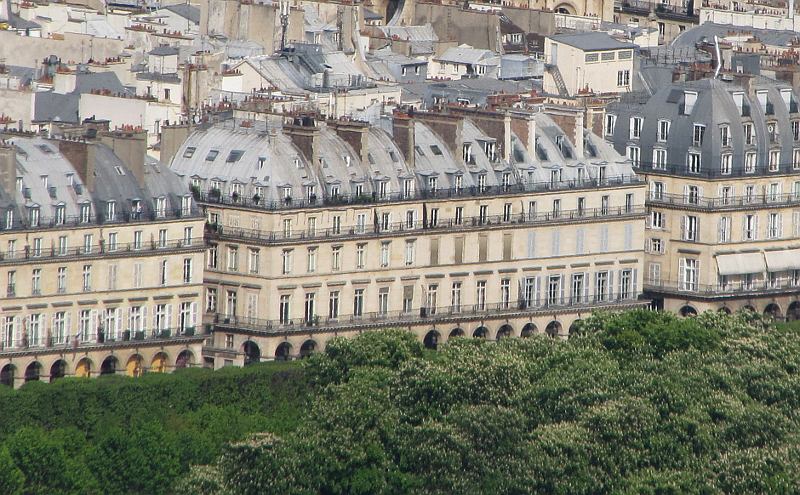 The other series of buildings on the far side of the park includes the Hotel Brighton where we stayed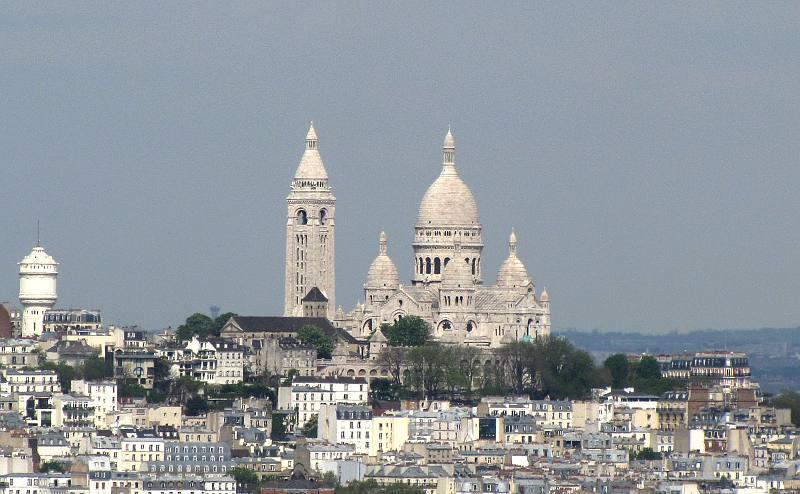 The Basilique du Sacre Coeur stood out when I looked from the middle level, but was almost impossible to find from the top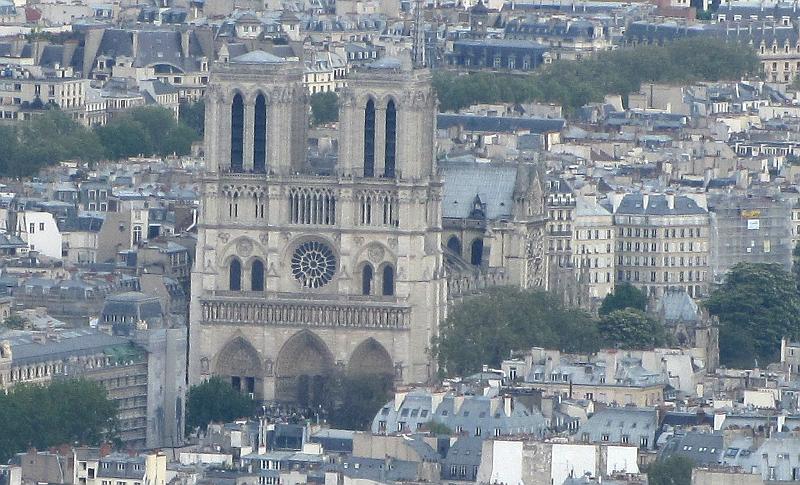 Cathédrale Notre Dame de Paris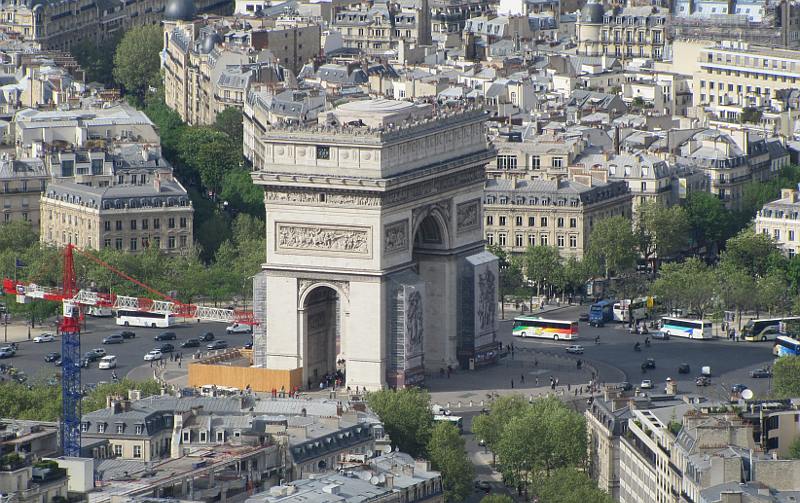 Arc de Triomphe