Keith Stokes' Costa Rica Trip
Selvatura Park
January 14, 2008
Previous Page
Next page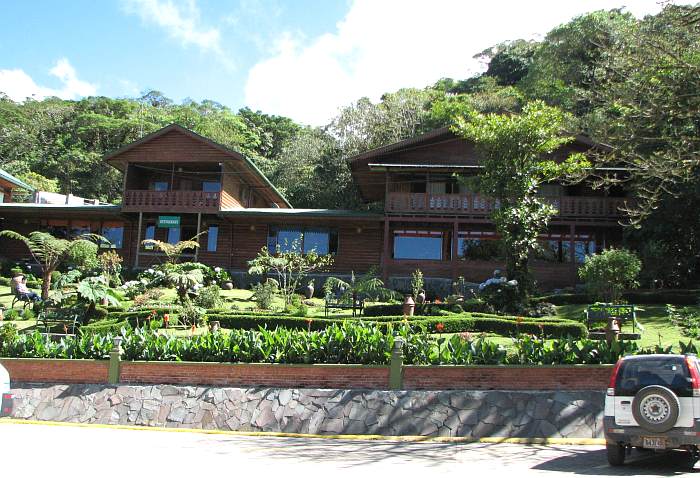 Selvatura Park restaurant.
lunes - day 6
I checked out of Hotel Arco Isis at 7:30 AM, and waited for my ride to the morning tour at Selvatura Park. A crowded van took us on a rough 20 minute ride up the mountain to the park and we arrived about 8:30. The park offers a number of attractions and I had booked a combination that included a 2 mile hike with a series of hanging tree top bridges, as well as tours of a butterfly garden, insect exhibition, and Reptile & Amphibian Exhibit.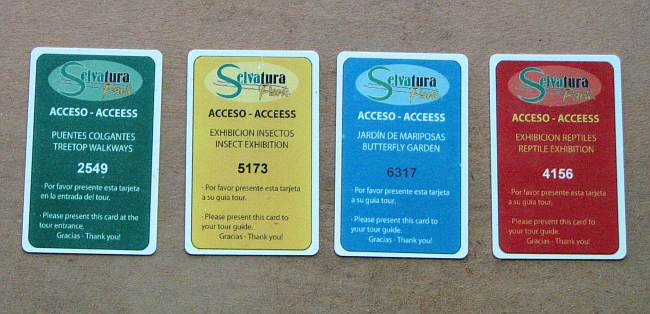 Selvatura tour tickets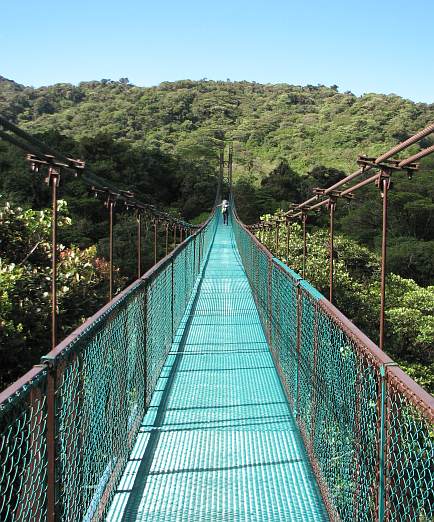 The Treetop Walkway includes 8 bridges, from 187 - 515 feet long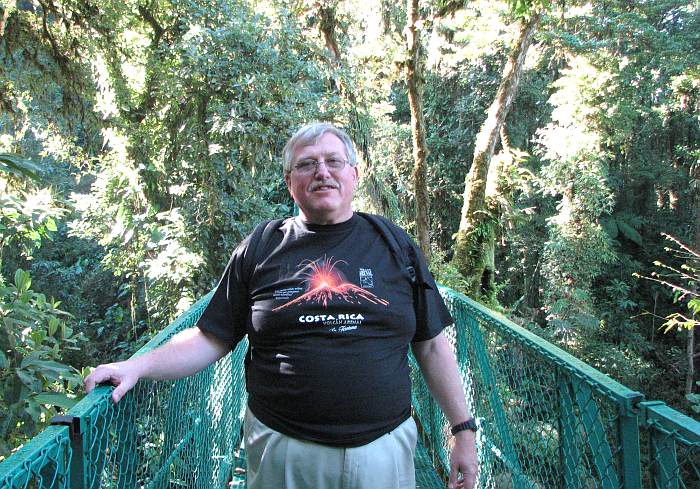 Me overlooking the cloud forest canopy.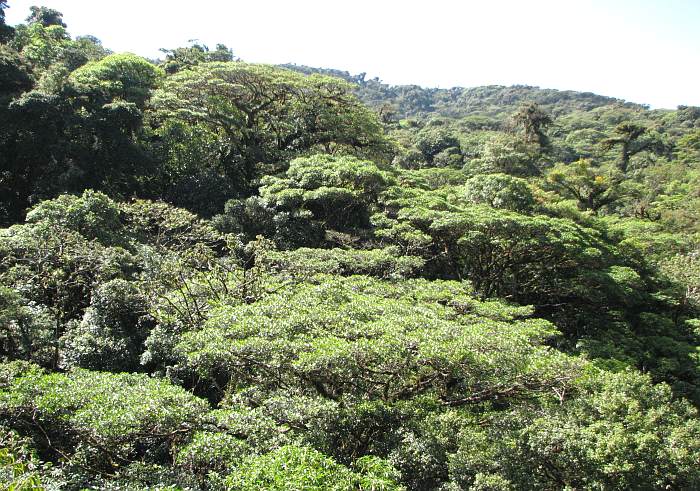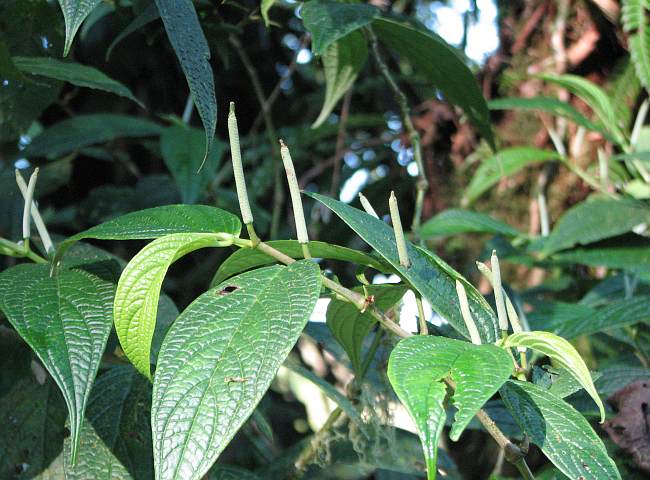 capsicum - related to black pepper, this plant is pollented by fruit bats.
Previous Page Costa Rica Trip home Next page
Keith's other trips Mighty Mac Home
copyright 2008 by Keith Stokes.