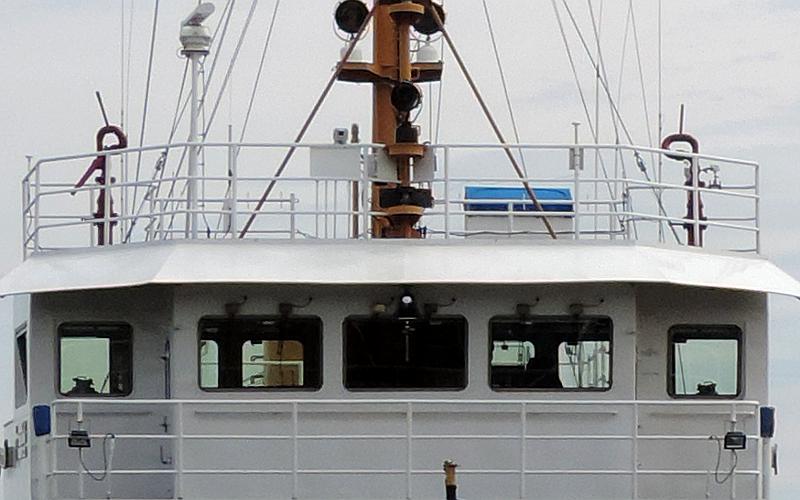 Pilothouse of the Biscayne Bay - The two fire monitors at the corners on top of the pilothouse are capable of delivering
1200 gallons of water per minute over 200 feet for fire fighting.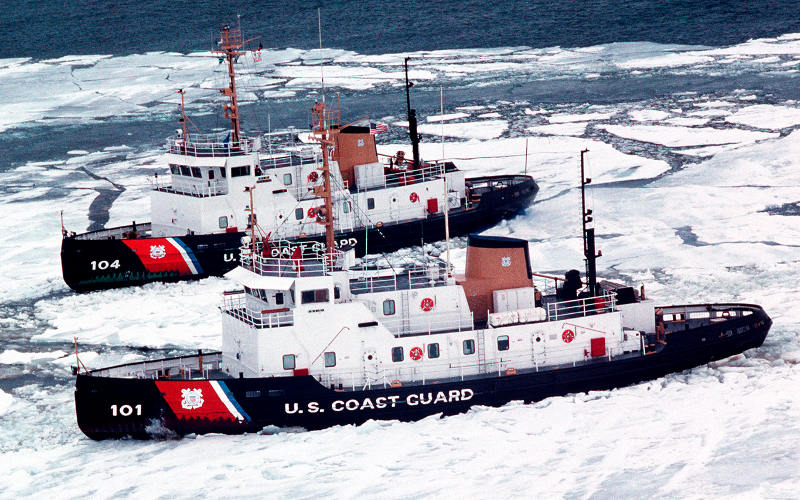 The Coast Guard Cutters Biscayne Bay (WTGB 104) and Katmai Bay (WTGB 101) breaking ice in the Straits of Mackinac
on March 6, 1992. USCG photo by PA1 Carolyn Chielka.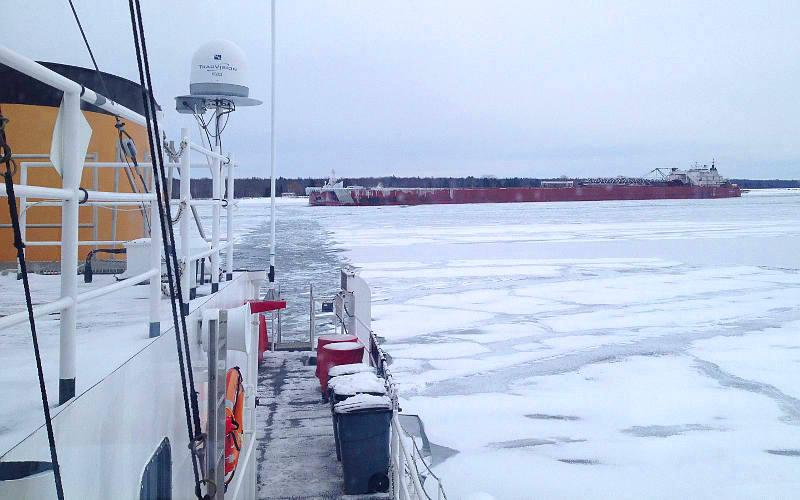 The Biscayne Bay provides a direct assist to the motor vessel Presque Isle, which was stuck in ice just below Winter's Point Turn
on the St. Mary's River. just south of Neebish Island on December 13, 2013. U.S. Coast Guard photo by Lt. j.g. Paul Junghans.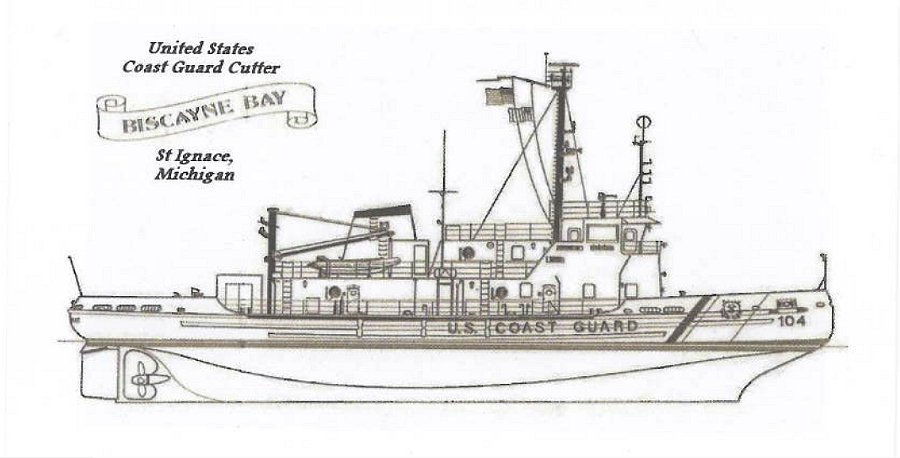 USCG image from Cutter Characteristics document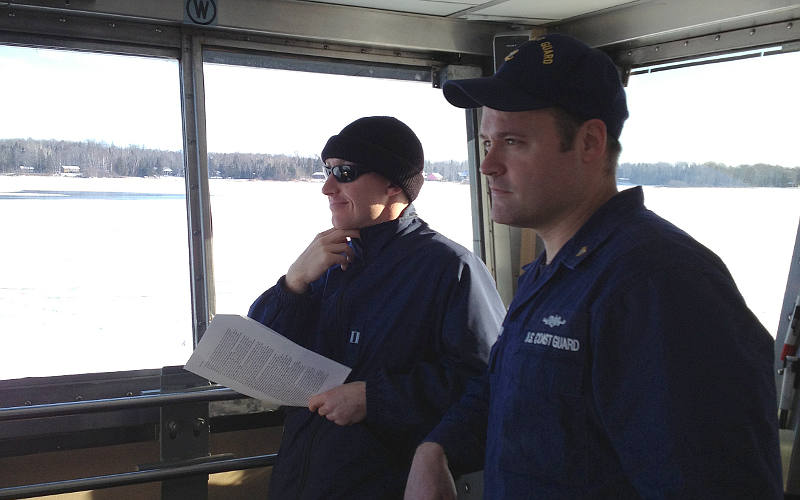 Lt. Tom Przybyla, commanding officer of Coast Guard Cutter Biscayne Bay and Chief Petty Officer Mike Singleton, a boatswain's mate,
survey the ice field in the St. Marys River from the cutter's bridge on December 13, 2013. Photo by Lt. j.g. Paul Junghans.