Supper at Milliken's Reef Restaurant in Cape Canaveral
May 13, 2010

Supper at Milliken's Reef Restaurant in Cape Canaveral, Florida and Thursday evening at the Nebula Awards Weekend in Cocoa Beach, Florida.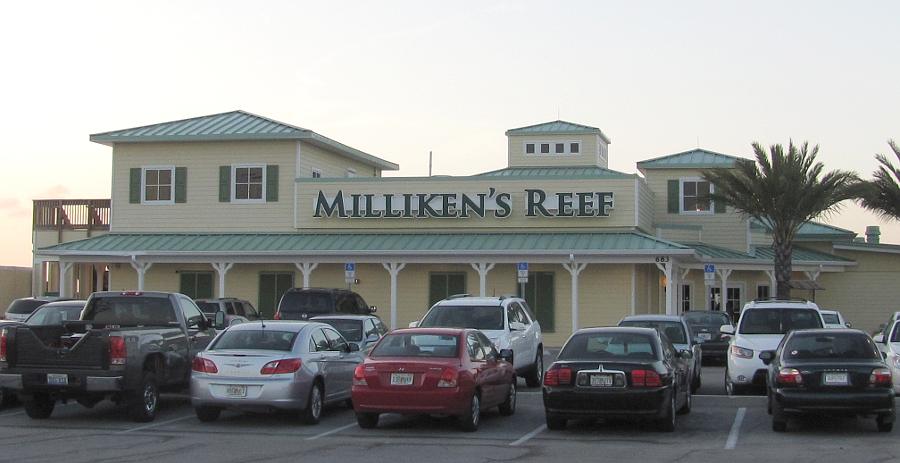 Milliken's Reef Restaurant
Thursday ­ day 2 (continued)
For supper, we drove a few miles north to Milliken's Reef Restaurant in Cape Canaveral. The large restaurant wasn't that busy, but all of the window side tables were taken. We settled into a booth as the sun was setting.
I selected the Milliken's Deluxe Shore Dinner (mostly fried combo of flounder, shrimp, oysters, scallops, deviled crab & half lobster tail for $24.95) and Linda had the much better Stuffed Flounder (white crab meat, vegetables, spices and breading mounded into a flounder filler for $19.95).
But I think that the best parts of the meal were the Oysters Rockefeller (fresh oysters on the half shell, backed with spinach, bacon and topped with hollandaise sauce for $10.95) and the cone of hushpuppies with cinnamon butter which come with every meal.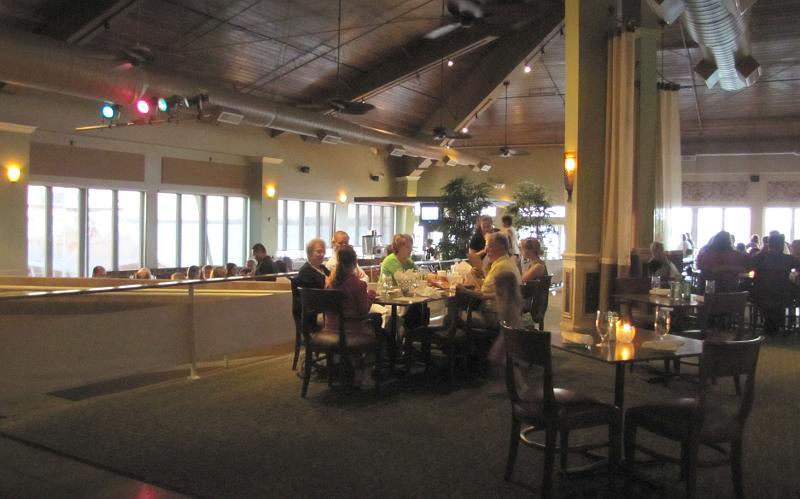 Sunset at Milliken's Reef Restaurant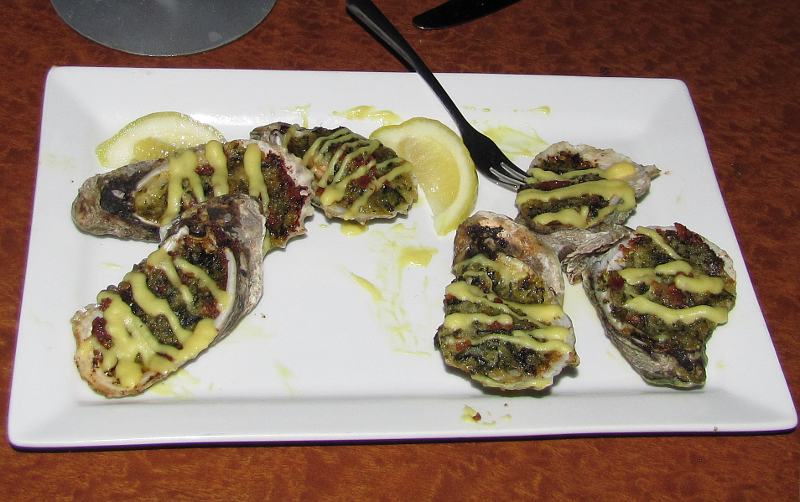 Oysters Rockefeller
Returning to the Hilton Cocoa Beach Oceanfront Hotel, we made our way up to the 7th floor Nebula Awards Weekend hospitality suite where an informal musical gathering was taking place in honor of Grand Master Joe Haldeman. It was a real treat seeing Joe and Gay Haldeman. It had been almost two years since I last saw them and Joe had such major health issues last year.
I also enjoyed introducing Linda to many old friends. We were engaged only 2 weeks earlier and there were lots of hugs and congratulations.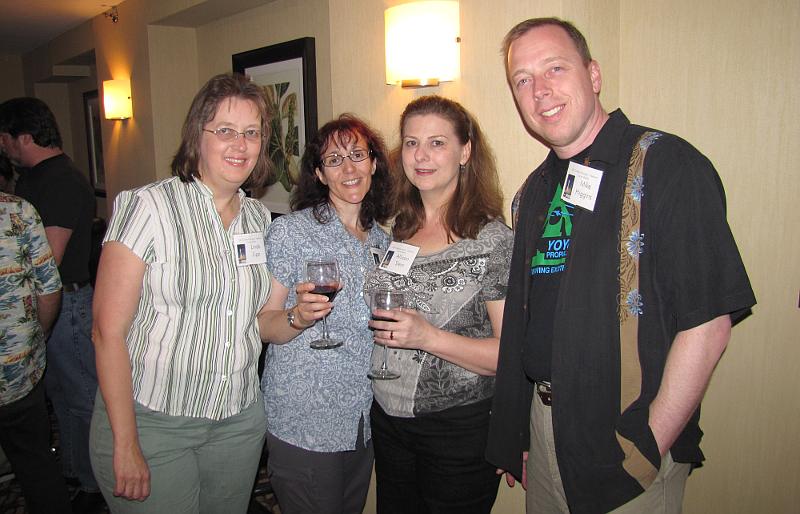 Linda with Catherine M. Petrini, Allison Stein and Mike Higgins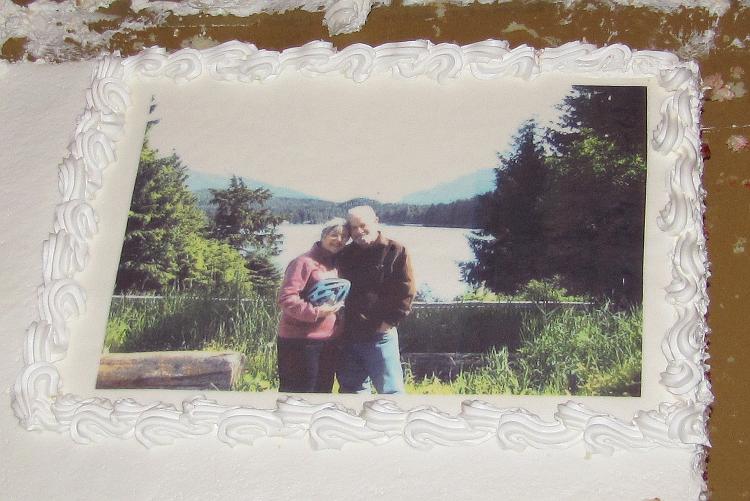 Sheet cake with an image of Gay and Joe Haldeman