This four-span stone arch bridge is believed to have been built around 1500

Keith Stokes' Scotland Trip

Day 7 - Stirling
Friday was mostly a day off from the convention. Paula Helm Murray and I took the 9:18 train to Stirling (train fare before 9 was almost double) and arrived there about 10AM.
After consulting a map in the train station and asking directions along the way, we visited the Tourist Information Center to pick up maps. Near the Center is the beginning of an urban walkway known as the Back Walk. Built in the 1700s, it is oldest publicly maintained road in Scotland. The Back Walk follows the old city walls (5 feet thick and over 20 feet high).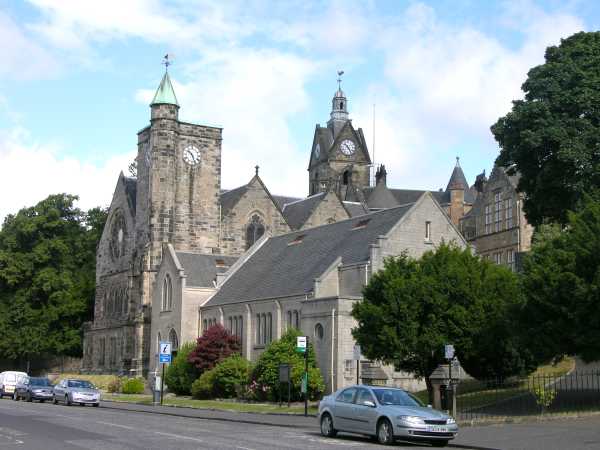 The Stirling Back Walk starts to the right and passes behind this church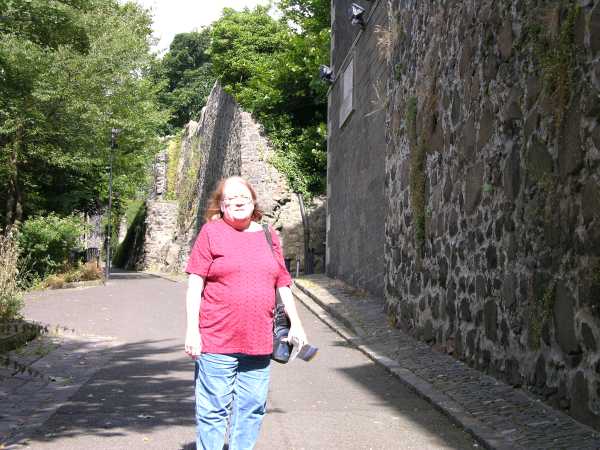 Paula Murray along the Stirling Back Walk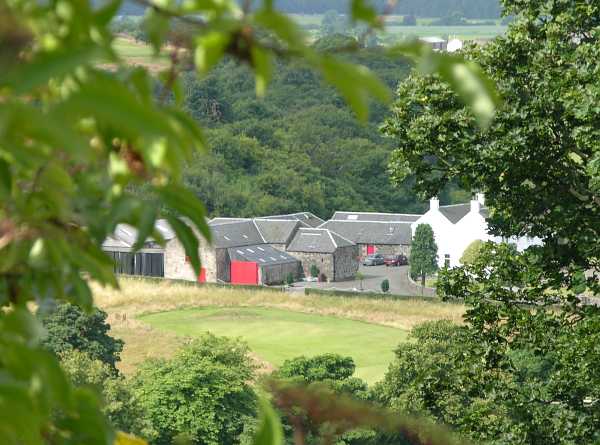 It is a pleasant walk with many fine views. Some of it climbs a a fairly steep slope, but there are frequent benches and excuses to linger. We turned off by Cowane's Hospital to take pictures and enjoy the view while waiting for Church of the Holy Rude to open at 10AM. The hospital was built in the 1600s as an almshouse for bankrupt merchants.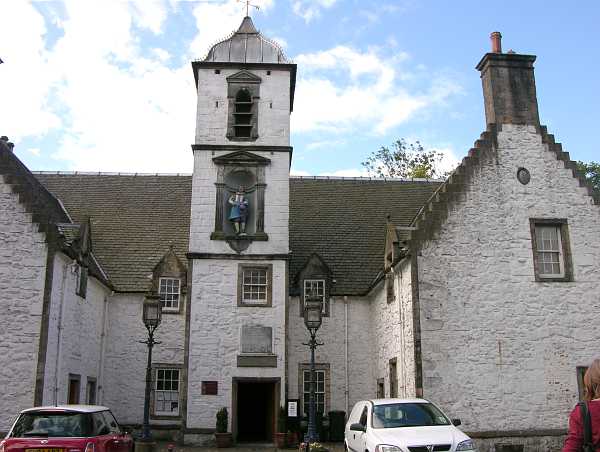 Cowane's Hospital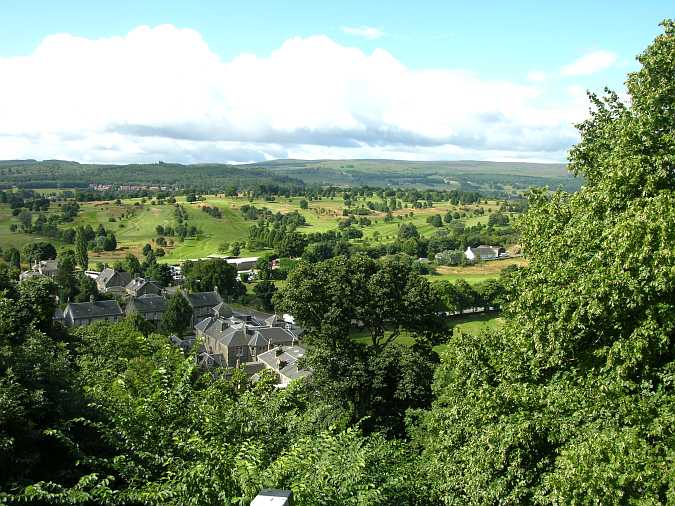 view from the Stirling Castle wall, behind Cowane's Hospital
Previous Page Scotland trip Next Page