Base of the Apprentice Pillar at Rosslyn Chapel

Keith Stokes' Scotland Trip

Day 3 - Rosslyn Chapel, Peebles, Glenkinchie Distillery, & Edinburgh Botanic Garden
Monday morning I was still getting up too early. I still wasn't quite in sync.
The tour I was taking with Timberbush Tours would leaves from the base of the Edinburgh Castle about 9:45AM. Our driver/guide was a Highlander named Colin. Nice enough guy, but he hasn't lead this particular tour many times.
On this day we had a full 16 passenger mini coach, plus the guide stopped on the way out of town to pick up a "teacher" ( an attractive young Portuguese woman) who sat on the floor. There were 3 other Americans on the tour (1 from California and 2 from Florida), plus Germans, Dutch and Japanese.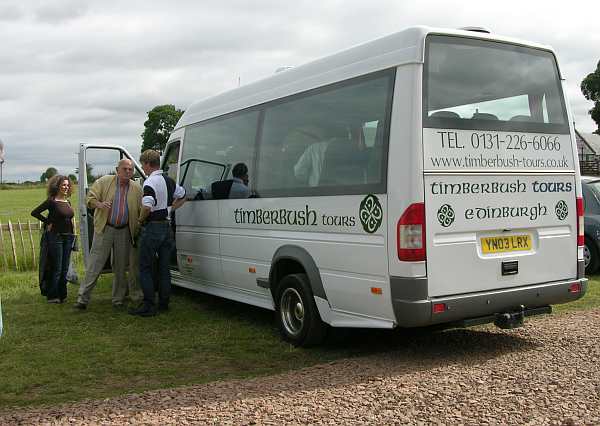 Portuguese teacher at left, Colin at right
It was another lovely, mostly sunny day.
On the way out of town, we passed the 2nd oldest golf course in the world ( it costs less than $5 to play), the site of the coffee shop where the first Harry Potter Book was written (now a Pizza Hut), and circled the volcanic plug known as Arthur's Seat.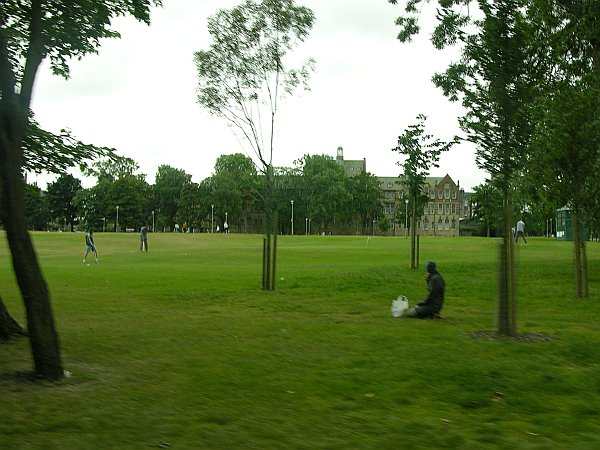 Leith Links - there are 2736 plague victims from 1645 buried beneath this course
The first stop was Rosslyn Chapel, the extremely ornate 15th century chapel built by the Knights Templer, that is featured in the final chapters of The Da Vinci Code. We had about 90 minutes at Rosslyn Chapel on our own. I listened to part of a formal tour that was in progress, then wandered around Rosslyn on my own.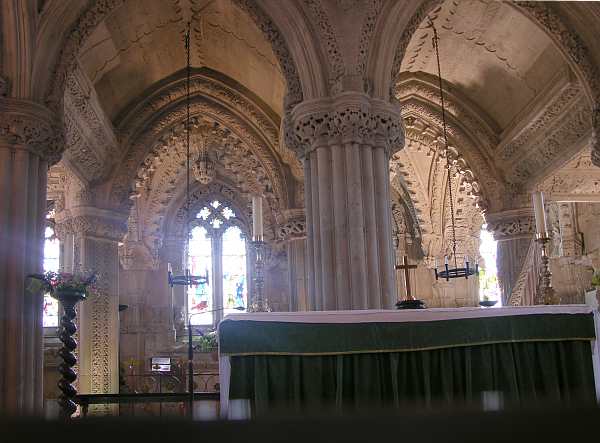 Rosslyn Chapel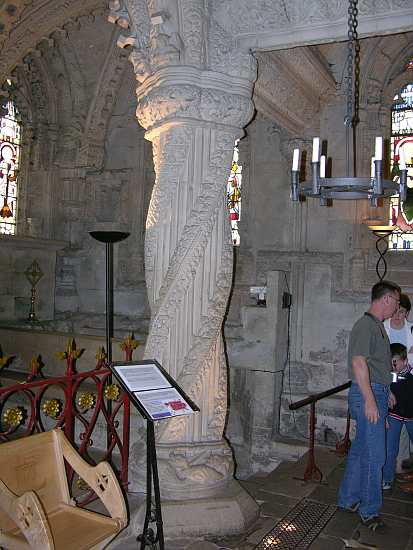 Apprentice Pillar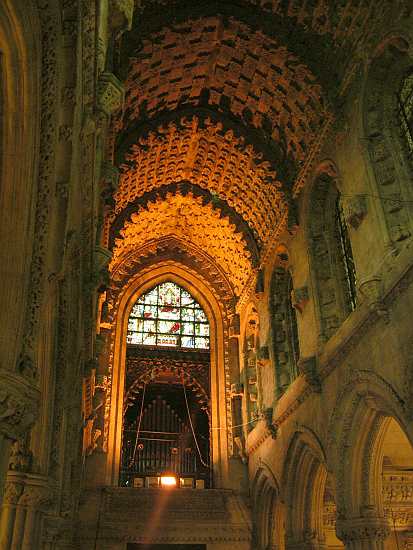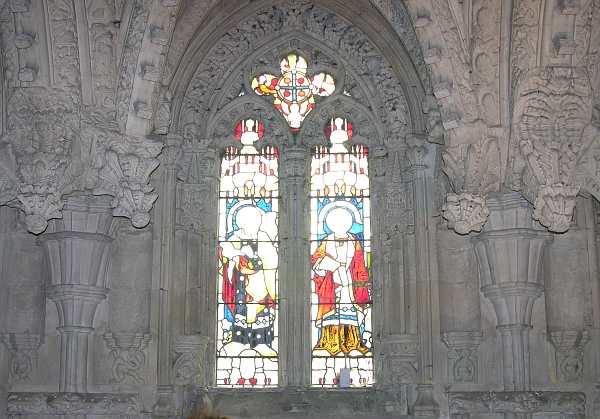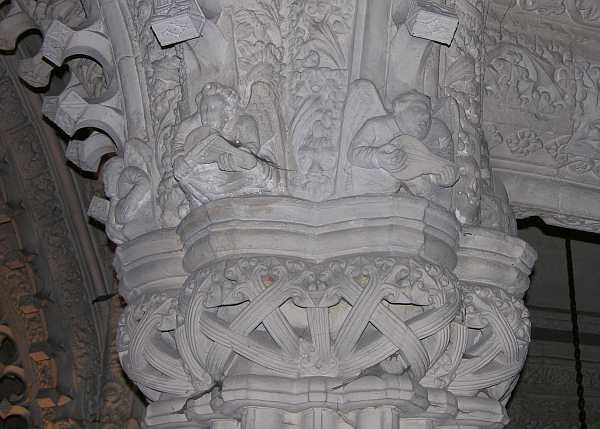 Musical Angels
Previous Page Scotland trip Next page