Inchcolm Island Abbey

Keith Stokes' Scotland Trip

Day 2 - Edinburgh & Inchcolm Island
Sunday morning I had a leisurely start. I first stopped at the nearby market for my usual breakfast (a diet Coke), but the fresh baked goods smelled so good that I also bought a chocolate croissant.
It was nice and sunny, so along the walk to St. Giles Cathedral, I took pictures to replace many of the ones from the day before. My original plan was to attend Sunday morning service at Old St. Paul's, but after learning that the choir was not singing that day, switched to St Giles.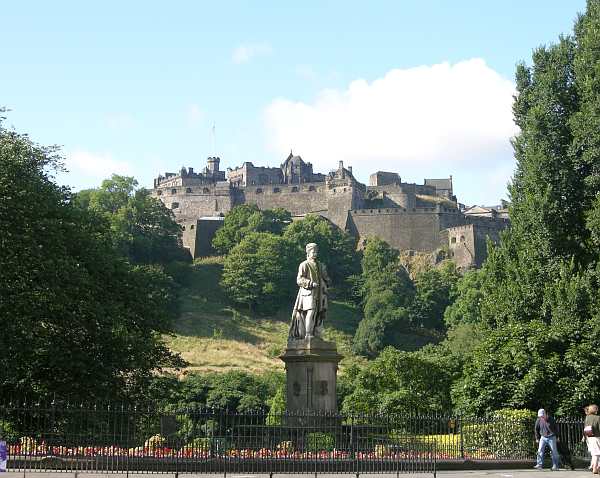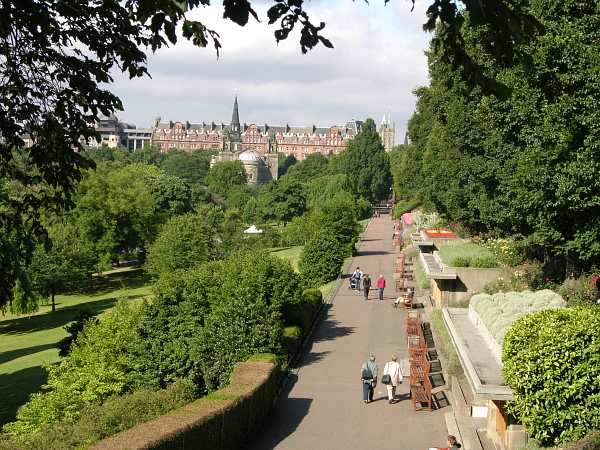 Princes Street Gardens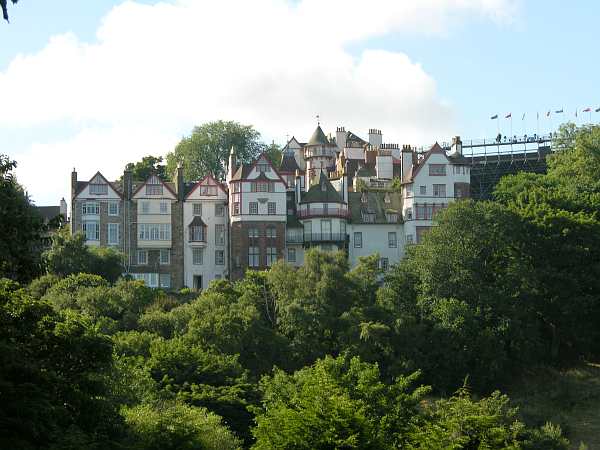 Edinburgh Castle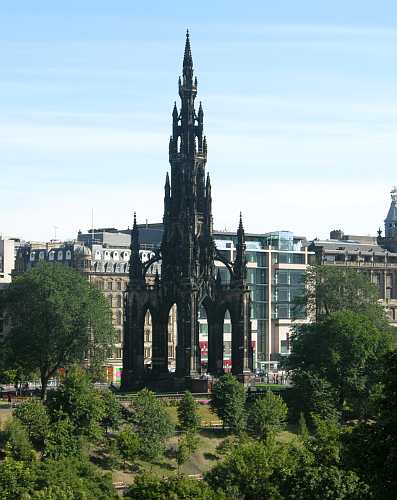 Sir Walter Scott Monument
At St Giles' cathedral, I was able to secure a seat in the front row where there was a good view of the choir. Overall, the huge pillars mean that there are no seats with great sight lines, but like many European churches, it has great sound.
I had little trouble following the order of worship, but had trouble singing one of the psalms, as there is no notation in the service book - just words.
Although there were fewer than 200 people at the service, the communion took a long time. Members of the congregation filed forward in groups of about 60 and circled the alter. Then the minister handed cups of (real) wine to four of the people to take a sip and pass along.
He did the same with the large cubes of bread, but I lucked out and was only the second person to handle my bread, and could break a piece from a section that had not been handled.
I enjoyed the service a great deal: the sermon, the 26 voice choir, and the chance to join in the hymns.
After the service, it was time to find the #43 bus to South Queensferry. I made a couple of wrong turns starting with going to the bus station, but still caught the bus early. I rode on the front row of the upper level. This was my first chance to see a bit of the country side (the views from the train on Saturday were not very good), though it did seem that we got awfully close to some of the other vehicles.

View from the double decker bus to South Queensferry
When I got close to my stop by South Queensferry Police Station, I was a afraid that I would miss the stop, but other riders on the bus helped me and also pointed out where to catch the return.
Previous Page Scotland trip Next page