Covered Bridges of Madison County, Iowa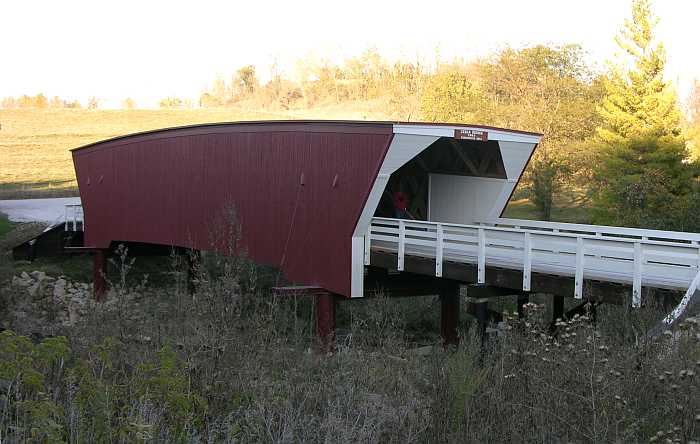 Cedar Covered Bridge (1883 and 2004)

Cedar Covered Bridge was originally built over Cedar Creek north of Winterset, Iowa in 1883, by Benton Jones The 76' covered bridge was moved to its present location over the same creek in 1921. Cedar Creek Covered Bridge was destroyed by Arson in 2002 and rebuilt in 2004. Cedar Covered Bridge is the only Madison County covered bridge that vehicles are still permitted to drive across.
Remote cameras cover the Cedar Covered Bridge today, as Madison COunty tries to prevent new vandalism.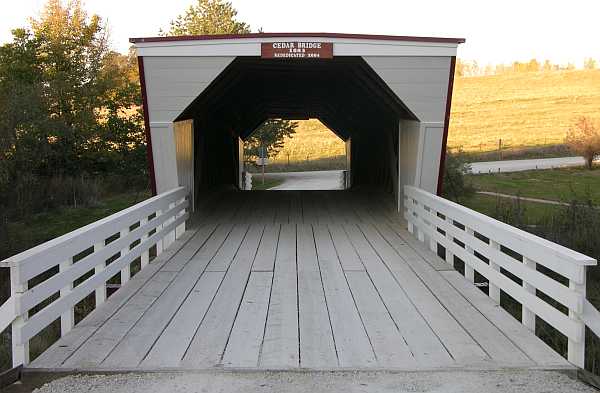 Cedar Covered Bridge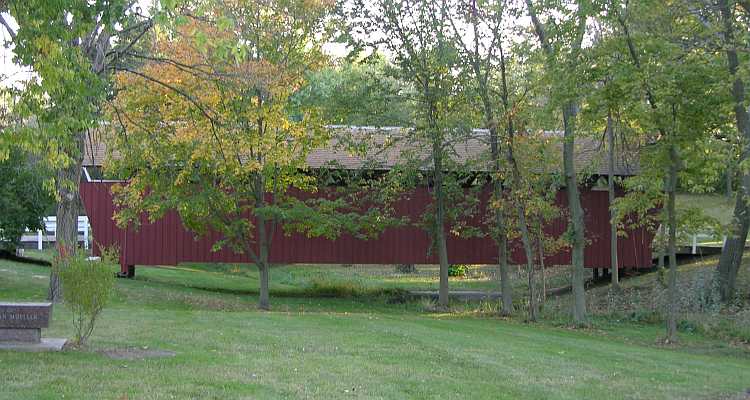 Cutler-Donahoe Bridge (1870)
Cutler-Donahoe Bridge was built in 1870 by Eli Cox. The 79' covered bridge has a pitched roof. It was originally located over the North River near Bevington, Iowa but was moved to its present site in Winterset's City Park in 1970. Cutler-Donahoe was renovated in 1997 at a cost of $35,538.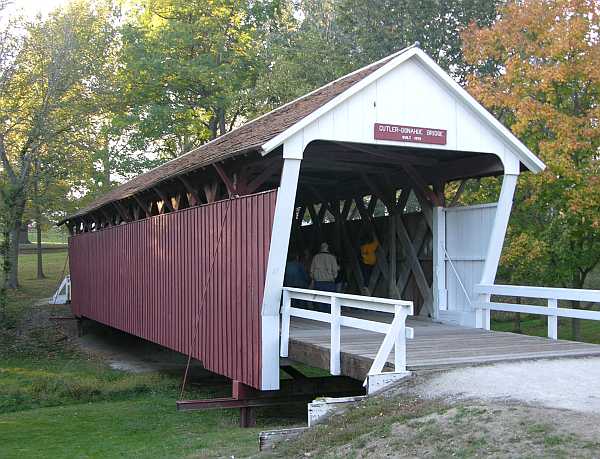 Cutler-Donahoe Covered Bridge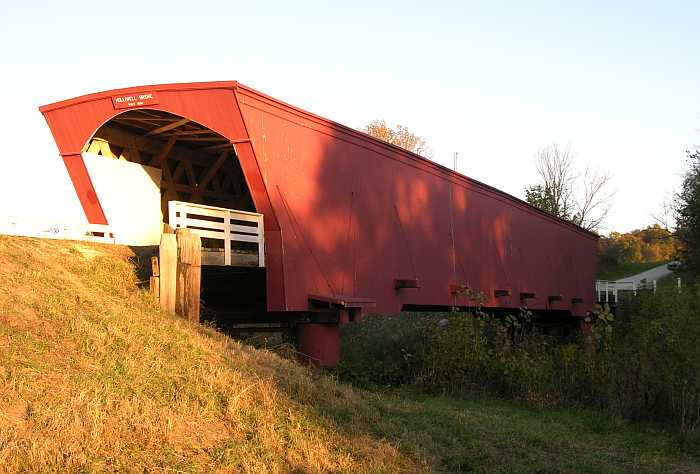 Hallowell Covered Bridge - Madison County
Holliwell Covered Bridge was featured in Clint Eastwood's The Bridges of Madison County movie.
Hallowell Bridge (1880), at 122 feet, is the longest remaining Madison County covered bridge. It remains in its original
site over the Middle River southeast of Winterset, Iowa. Holliwell Covered Bridge was renovated in 1995 at a cost of $225,000.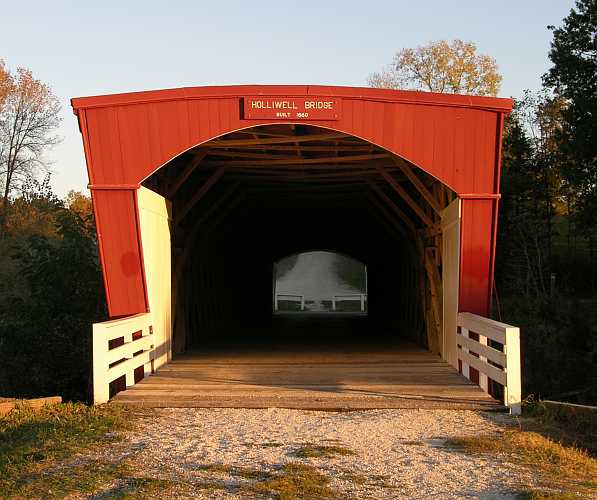 Hallowell Covered Bridge

Page 1 of Madison County covered bridges