Keith Stokes' visit to the
33rd Annual Everglades City Seafood Festival

February 2, 2008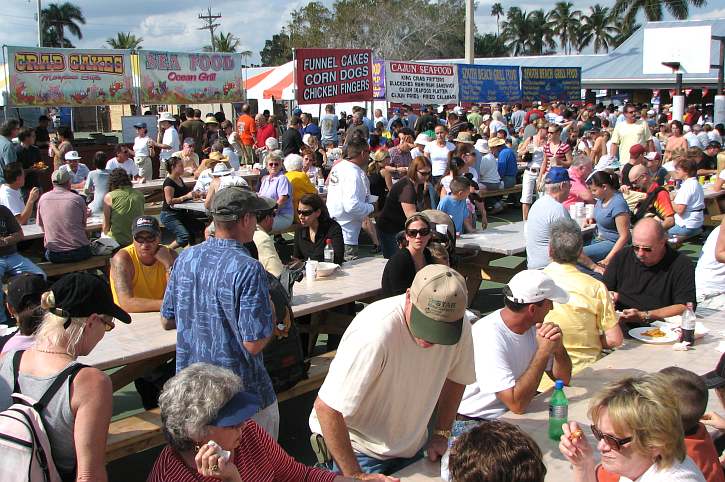 While visiting Naples, Florida, Sherry and I headed down to Everglades City for the 33rd annual Everglades City Seafood Festival. The drive was uneventful, until we had bumper to bumper traffic for the last 6 miles. It added about an hour to the drive.
The free seafood festival included country music, a carnival, 150 gift & craft booths, and (of course) seafood. There were lots of food vendors, but there were still long lines.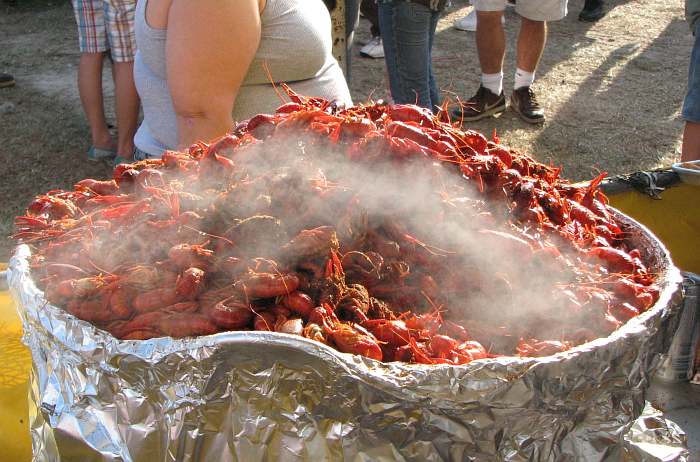 We split alligator (good, but not as good as my brother prepares), a broiled seafood combination, frog legs, and a huge deep fried seafood combo. My favorites were the frog legs and potato ribbons that came from the same vendor. Unfortunately both seafood combinations included a significant amount of Krab, and the items in the deep fried combo.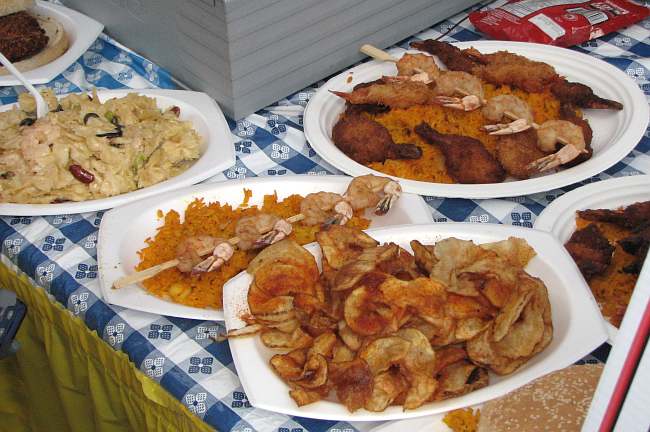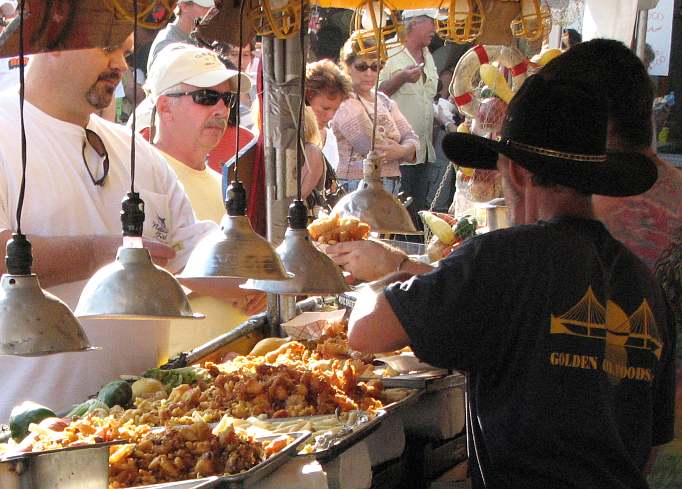 We didn't do any rides, but Sherry had fun feeding quarters into a coin pusher machine.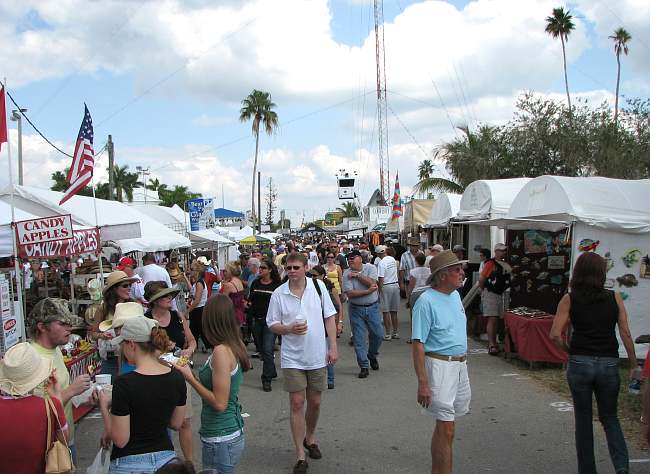 Veder booths at the Everglades City Seafood Festival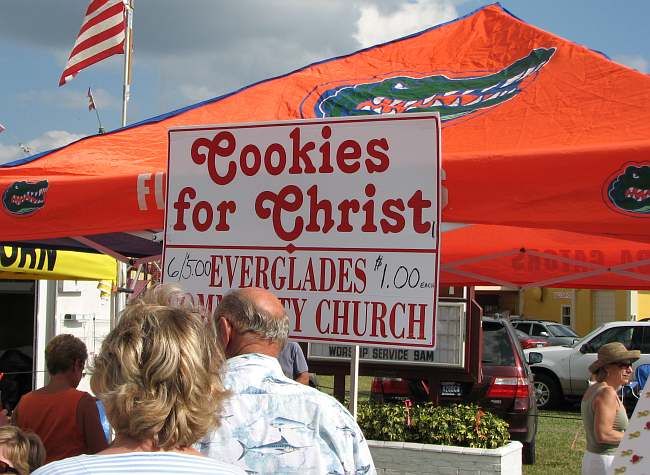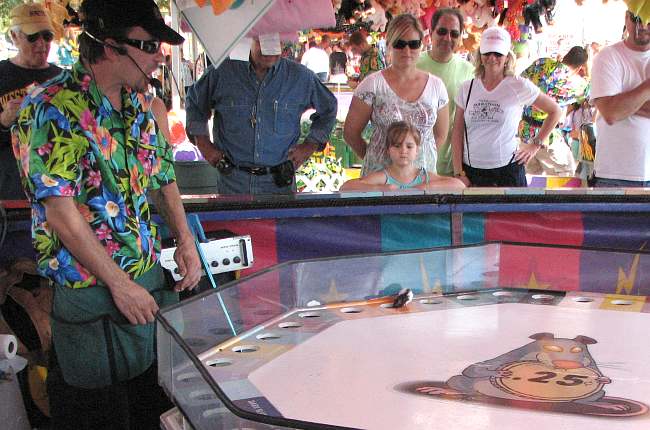 Betting on which color hole the mouse will go through.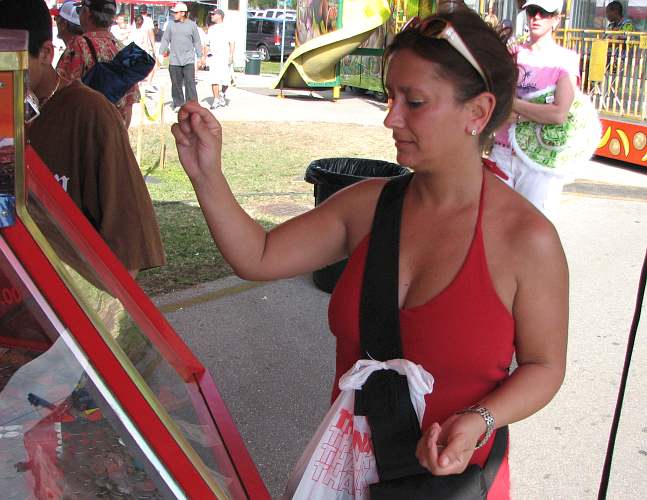 Sherry playing coin pusher.
The Everglades City Seafood Festival is free, but bring plenty of cash for the food. There were several ATMs on site, but they ran out of money.
For details about the 34th Everglades City Seafood Festival in 2009