The Eben Ice Caves (also known at the Rock River Canyon Ice Caves) are located in the 4,000 acre Rock River Canyon Wilderness in the Hiawatha National Forest. They are about 20 miles southwest of Munising, Michigan, off of Highway M94.

Turn north from M94 on Eben Road at Eben Junction and follow the yellow signs marked "Ice Caves." After driving about a mile and a half, turn right on Frey Road and follow it another half mile until it turns to the left. You will probably find vehicles parked on the road as you approach the corner and on weekend days, that may be as close as you can park. There is a small plowed area for parking at the corner where you will also find a row of Porta Pottys and a snack bar which is open on the weekend.

This is private property and if it was not open to the public, the hike to the ice caves would be far longer, so if you appreciate the favor, be sure to purchase something at the snack bar.


Tahquamenon Falls in Winter

Mackinac Island
winter trip report

Tahquamenon Falls Trip Report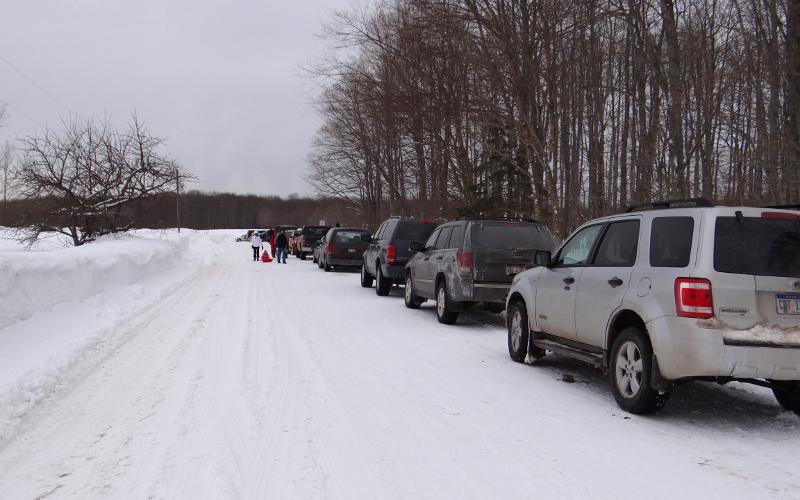 Parking along Frey Road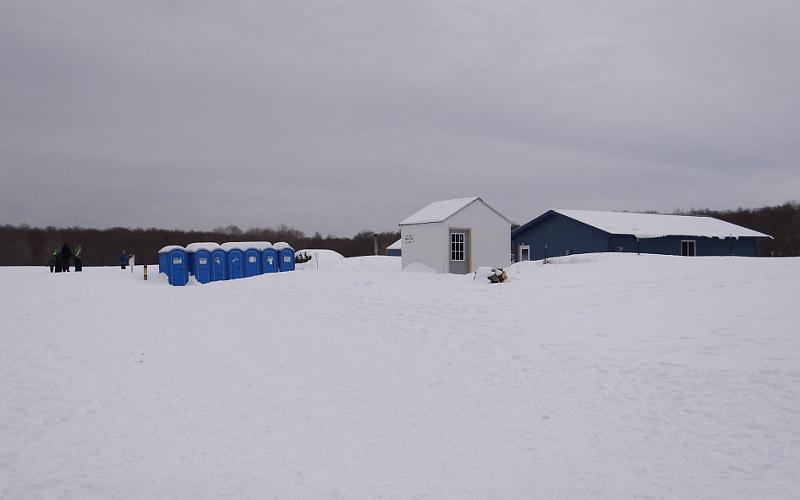 Porta Pottys and snack bar
Your hike goes past the Porta Pottys, straight back across the field. Hiawatha National Forest starts just inside the tree line and your total walk will be about 3/4 mile each way from your car. With the snow and ice, allow for 30 minutes to travel each way.
The first part of the trail through the woods is flat and fairly easy, unless you are among the first to hike after fresh snow. The trail is not marked. It is recommended that, after a snowfall, you get there a little later in the day and let people familiar with the route tramp down the fresh snow.
After about a half mile, you will come to the edge of Rock River Canyon. The Canyon is about 150 yards wide and 150 yards deep and the route turns right, down and sometimes up a fairly narrow path that has been packed like a toboggan run from weeks of people traveling the same way. If you do not have good footwear, it is very treacherous. Cleats or Yaktrax are highly recommended. People without them do a lot of sliding or worse.
There are no ropes or safety lines anywhere along the route or at the Ice Caves.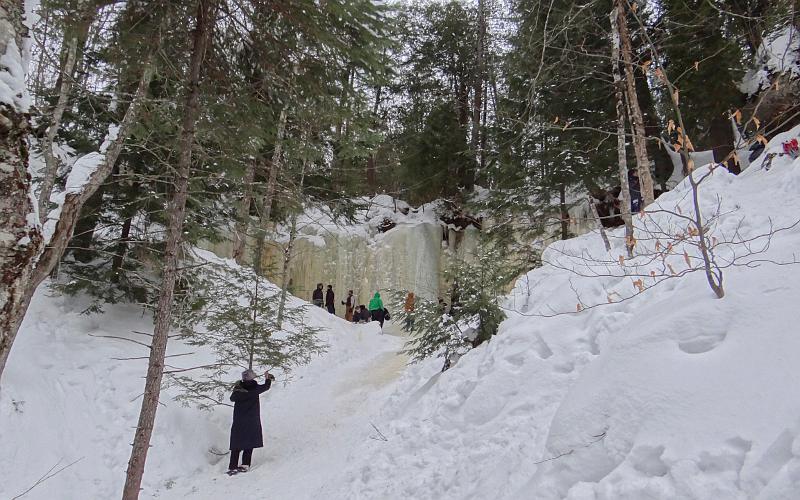 First view of the Eben Ice Caves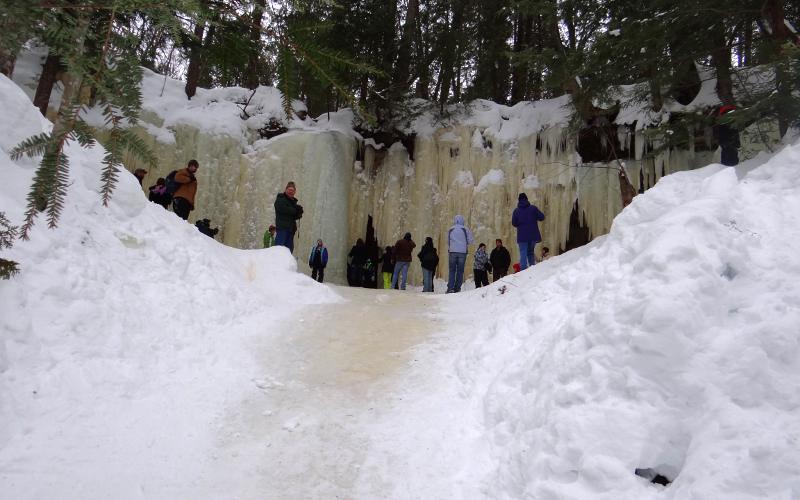 Iced path up to the caves
The ice caves are a fairly short stretch of rock face where water seeping from the rock above freezes into sheets of ice, forming the "cave" between them and the cliff. The entire area is less than 50 yards long.
On the early March Sunday afternoon when these photos were taken, there were too many people present to take serious photos of the ice face, but it was fun watching the excitement of the children finding their way behind the ice.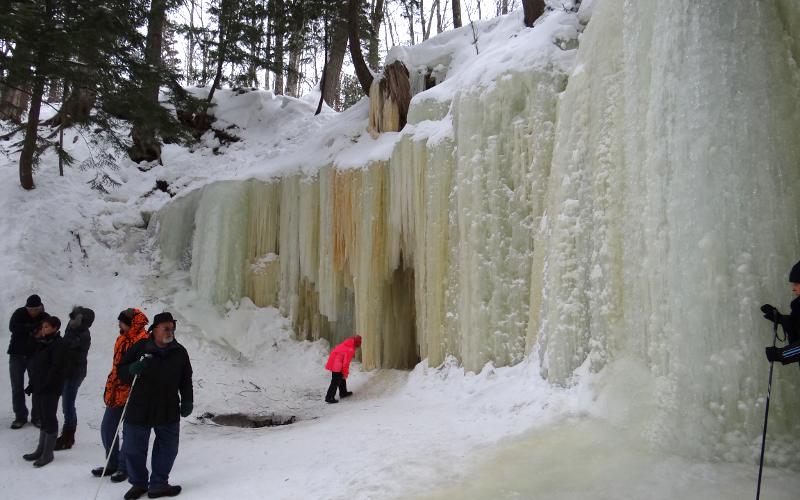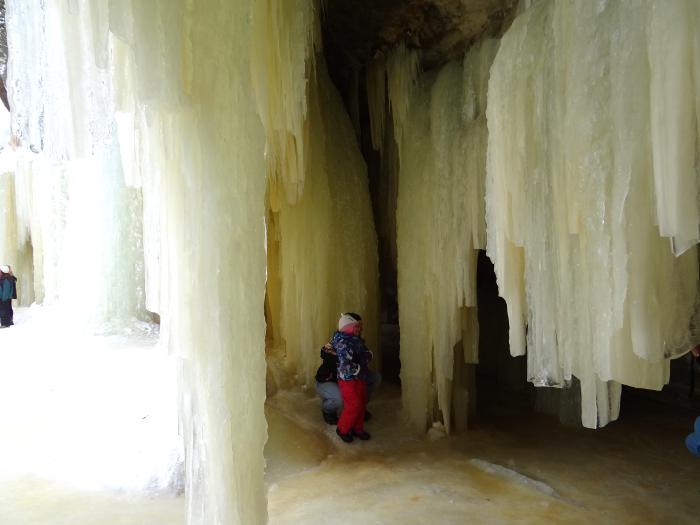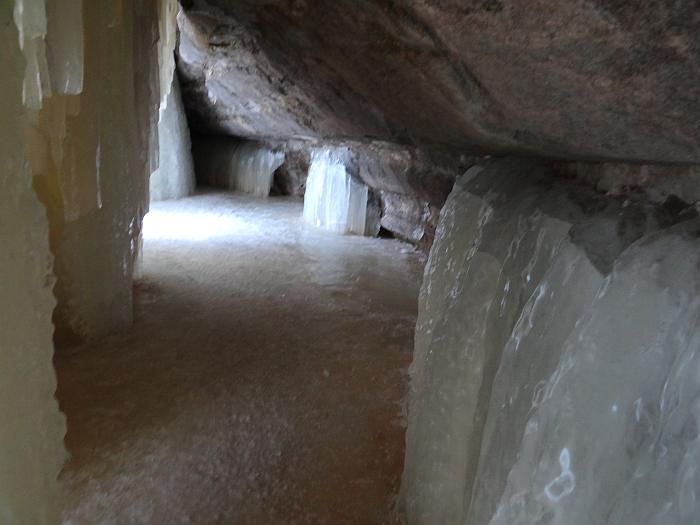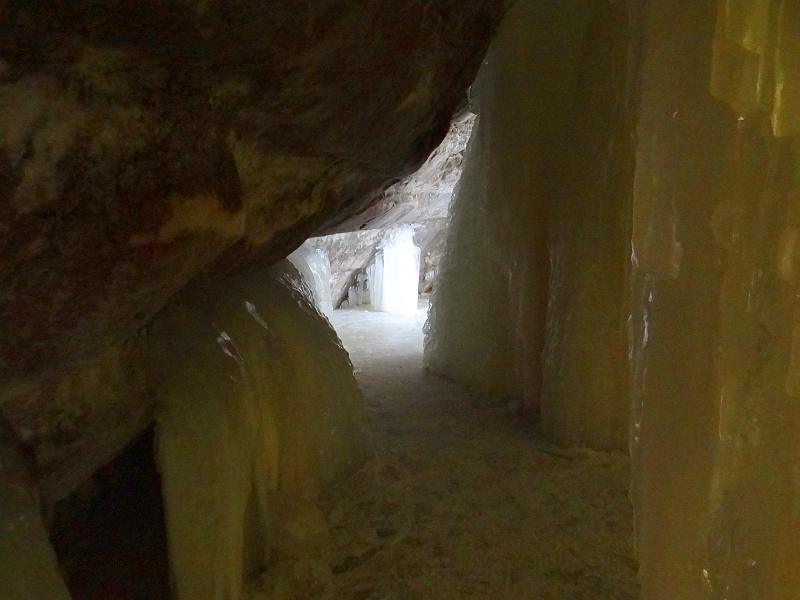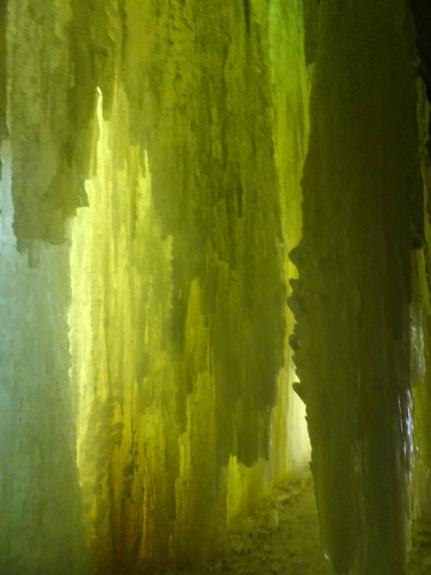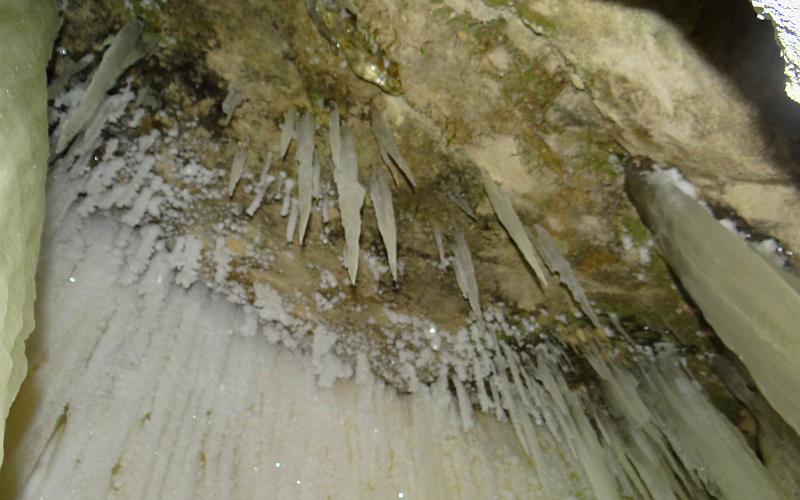 Ice stalactites forming from the rock roof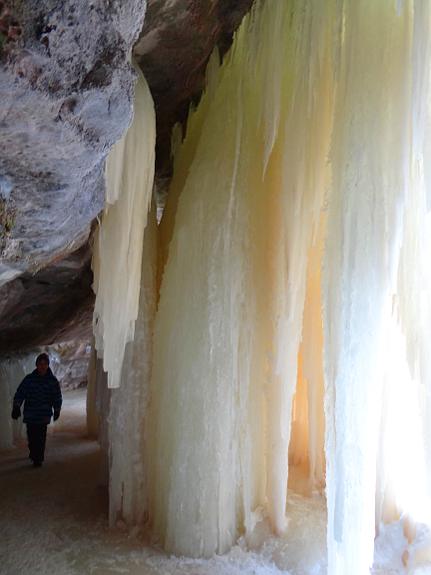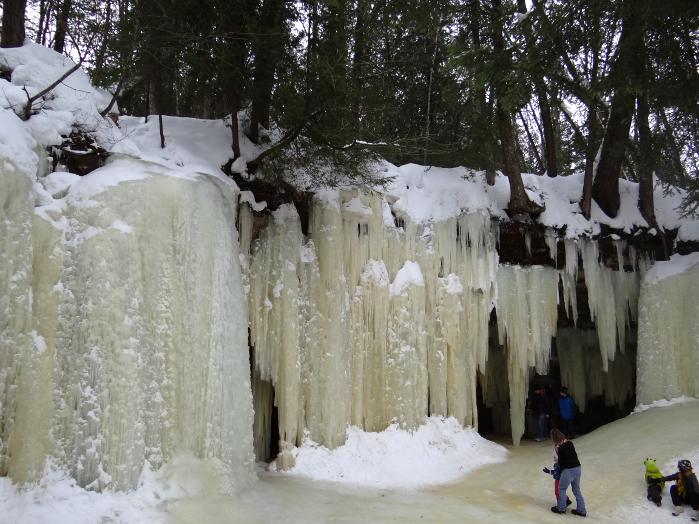 The Eben Ice Caves are very weather dependent and the dates when they are worth visiting change a lot from year to year. Check the Eben Ice Caves Facebook Page for conditions before traveling to the caves. This is not a waterfall and there is less to see at this location at other times.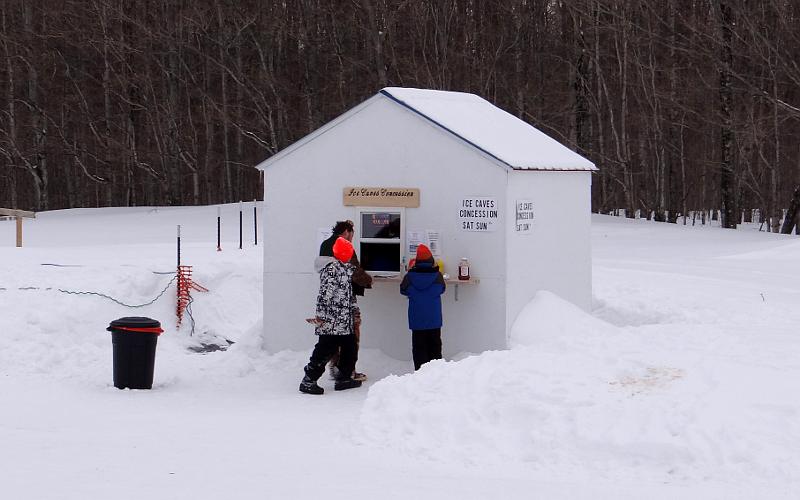 Getting well earned hot chocolate after the hike


Eben Ice Caves Map (Click for larger image)

Copyright 2014 by Keith Stokes. These photos may not be reproduced without written permission. .