The highlight of our 2011 mid winter trip to Mackinaw City, Michigan was a side trip to Harbor Springs where we rode a dog sled at Boyne Highlands Resort. Dog sledding has been offered at the ski resort by Nature's Kennel of McMillan, Michigan for 6 years.

We had a great time. It was close to 30 degrees, so with the exception of wind on our faces at the start, it was quite comfortable. The dogs love to run and when our team was prepared for their first run of the day, they started jumping and barking. The other team joined in on the excitement. The dog sled ride was described as "like a roller coaster," but it was mostly smooth and there were only a few short bumps. We leaned into the turns, but it really wasn't necessary.

The 3 mile, half hour ride was about the right length for us.

For 2015, a half hour ride is $85. An hour ride with a short break for hot chocolate is $170. Two adults or an adult and up to two children can take the ride for one fee.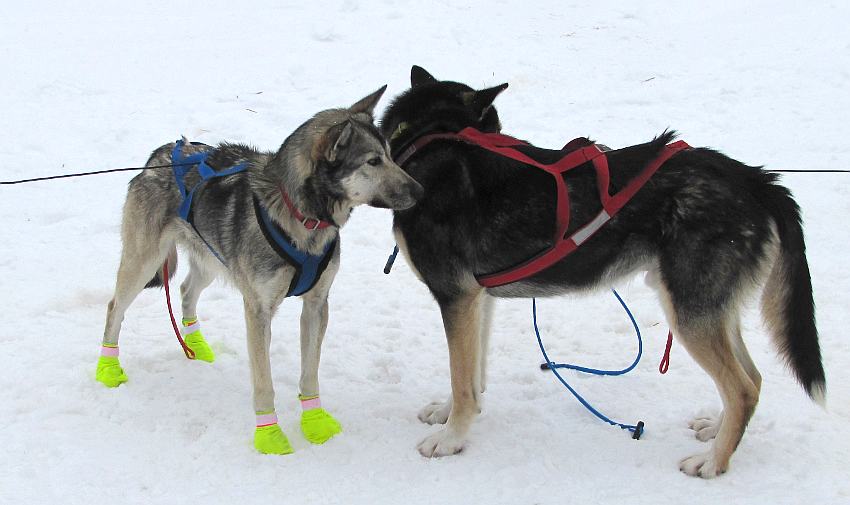 Dog wearing booties to keep ice from getting between the toes

Mackinac Island in winter

Tahquamenon Falls Trip Report