Keith Stokes' Costa Rica Trip
January 13, 2008
Previous Page
Next page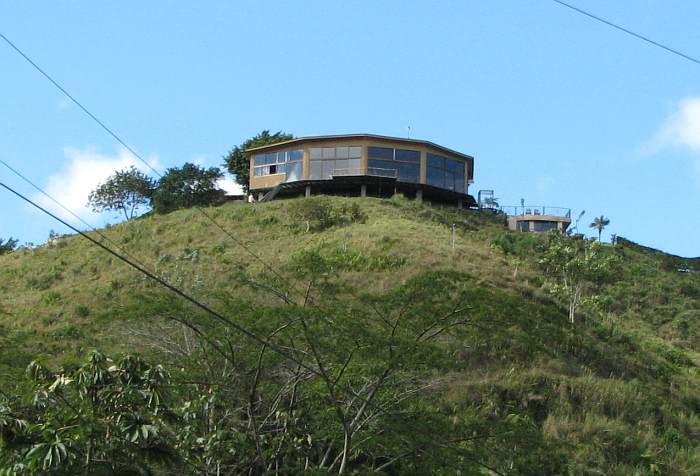 Linda Vista del Norte dining room.
domingo - day 5
I stayed in bed until after 7 AM, then showered, dressed and had the same breakfast as the day before. It was another mostly clear, beautiful morning.
Driving back to the paved road, I turned west toward Nuevo Arenal, then on around the west end of the lake. I stopped at a little pizza place that had been recommended on the internet, Mystica, but it wasn't open yet. I was only greeted by sleeping dogs.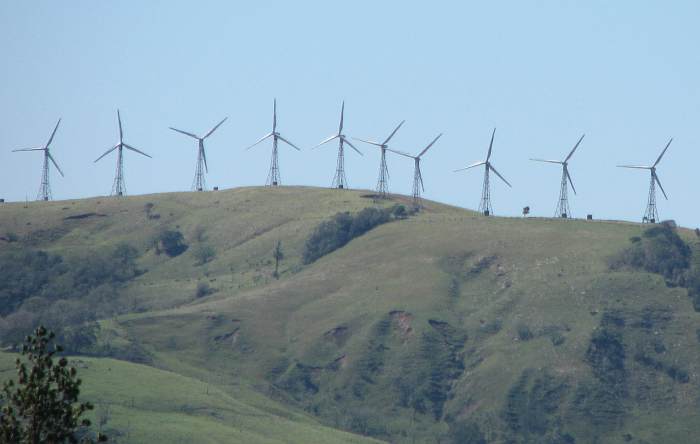 One of four wind farms near Tilaran.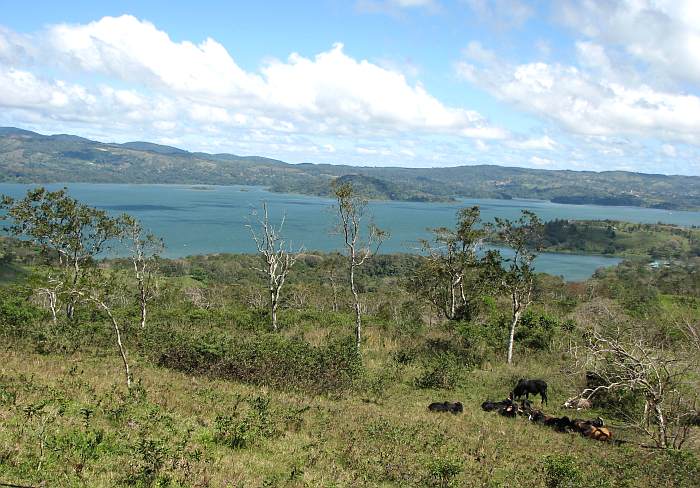 Lake Arenal
Continuing on, the road rose up into the mountains, passing through Tilaran. In Quebrada Grande, I missed the turn onto the much rougher road up to Santa Elena. But there was a man with a clipboard flagging me down at the next intersection. He told me where the turn I missed was, and sold me a map for $4. He may be the reason the sign I was looking for hadn't been visible, but I decided not to worry about it. If someone would like a copy of this more detailed map, email for a scan.
At first the road up the mountain to Monteverde wasn't that bad. The first half kilometer was rough, but after that, for a long distance it was no worse than other roads I drove in the past few days.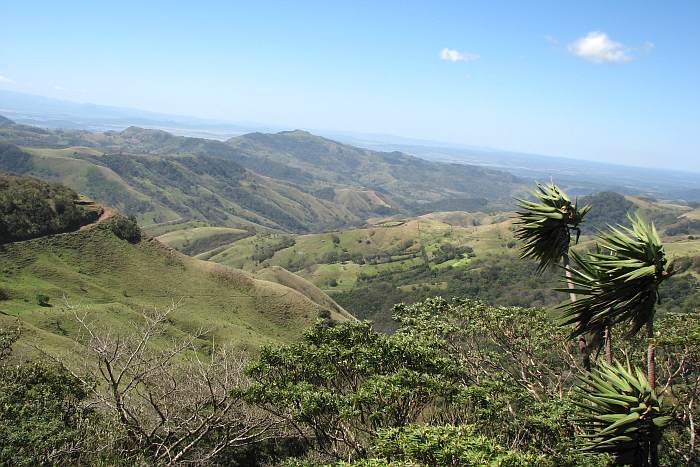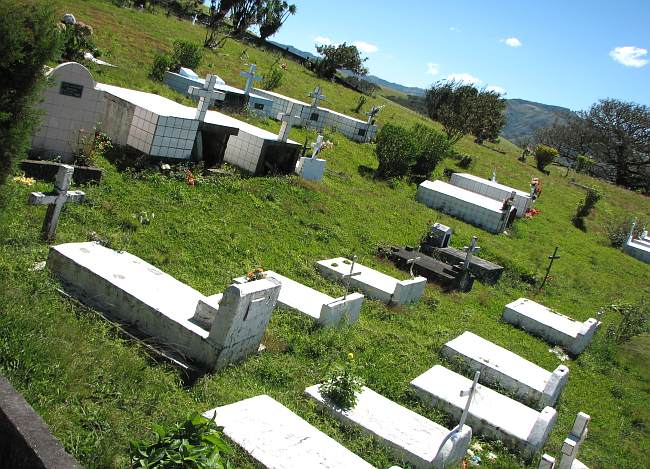 Cemetery along the road to Santa Elena.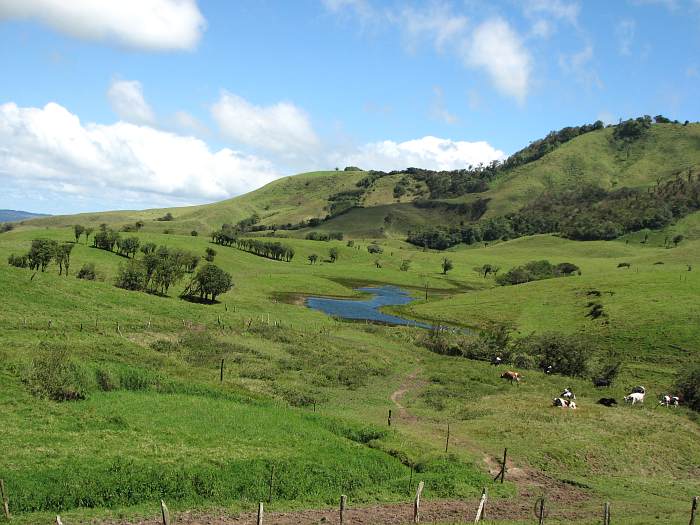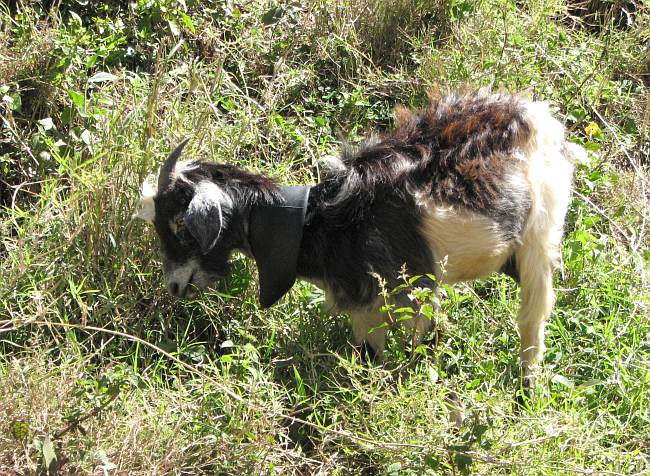 But the last 10 kilometers to Monteverde were like driving up a steep, dry river bed with rocks sticking out of the ground and large holes. On this stretch I never got out of first gear. But it was kind of fun, I discovered that I was grinning as I fought the way up the path. I've never named a car before, but I decided to name the Ignis I was driving, "Tortuga" after the horse I rode the day before. I shifted into first gear, called "On, Tortuga" and continued on.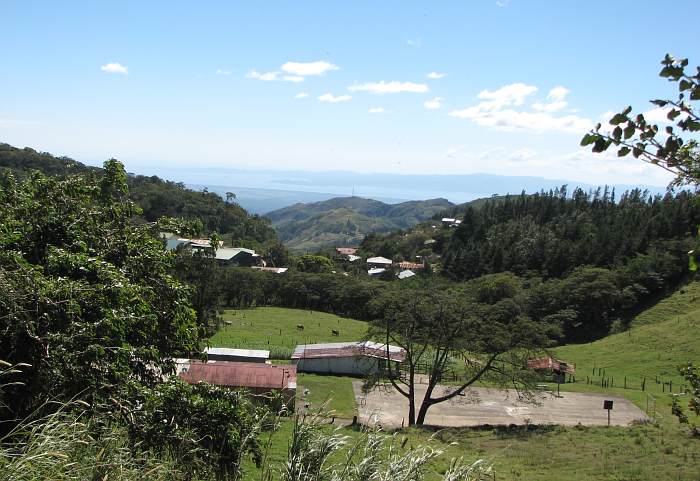 Arriving in Santa Elena, I was surprised to see the Pacific Ocean (Gulf of Nicoya) to the south.
Previous Page Costa Rica Trip home Next page
Keith's other trips Mighty Mac Home