I have wanted to see a total solar eclipse for many years and 2017's Great American Eclipse had been on my calendar since 2013. We live a few miles from the path of totality in metropolitan Kansas City, but I wanted to be where there would be clear sky and in May I booked safety hotel rooms up the path of totality in Kearney, Nebraska and down the path in Paducah, Kentucky.

We released the Kentucky room on Friday, 3 days before the eclipse, but we held on to the Nebraska room another day, while we watched the weather forecasts. With predictions of 66% cloud cover in Kansas and nearby Missouri, Linda and I kept the second room and drove to Kearney on Sunday.

The only stops on the way were supper in Lincoln and a revisit of Wyuka Cemetery in Nebraska City, Nebraska. I had previously visited this cemetery in 2005, but somewhere along the line, the original photos were lost.

Julius (J.) Sterling Morton worked for the Nebraska City News, became the Nebraska Territory Governor and US Secretary of Agriculture and founded Arbor Day on April 10, 1872. Nebraska City is the home of the National Arbor Day Association. One of his sons founded the companies Morton Salt and Argo Starch.

J. Sterling's wife, Caroline Joy-French Morton, died in 1881 and Sterling had an unusual, large tree stump monument created for her grave. It seems to have inspired the community and many other headstone followed the tradition. There are so many uniquely sculpted memorial markers that the 140 acre cemetery has a walking and driving tour. Many of the markers feature tree trunks and books. A few of them weigh tons!

The tour booklet says that the tree motif is "probably symbolizing death in the branch less stump, and resurrection in the carved vine with leaves."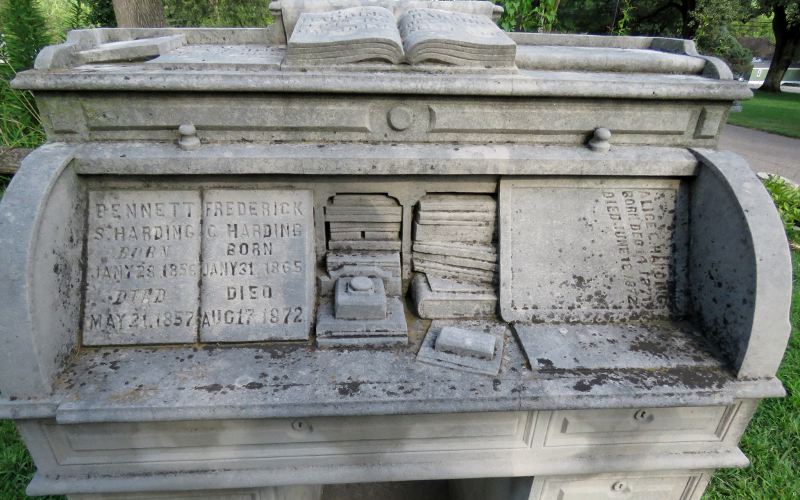 Nehemiah S. Harding was an insurance agent and this family monument is a replica of his roll top desk.
The names of the family members buried in the plot are engraved on the books scattered around the desk.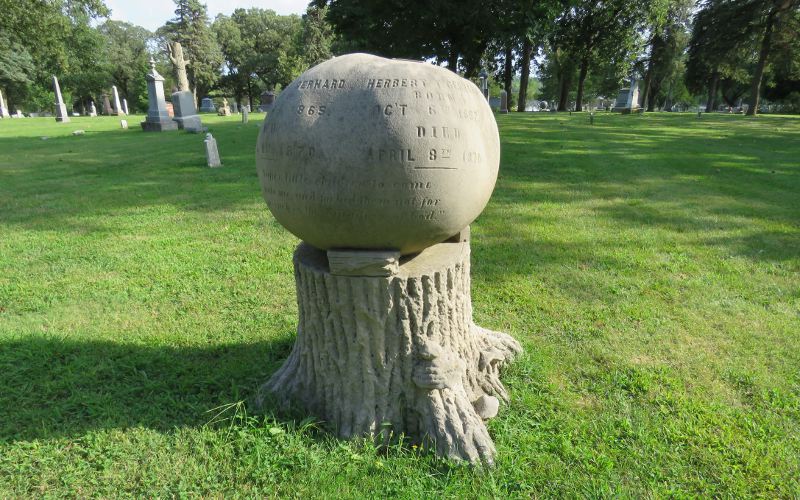 Enolia J Gerhard, Herbert T Gerhard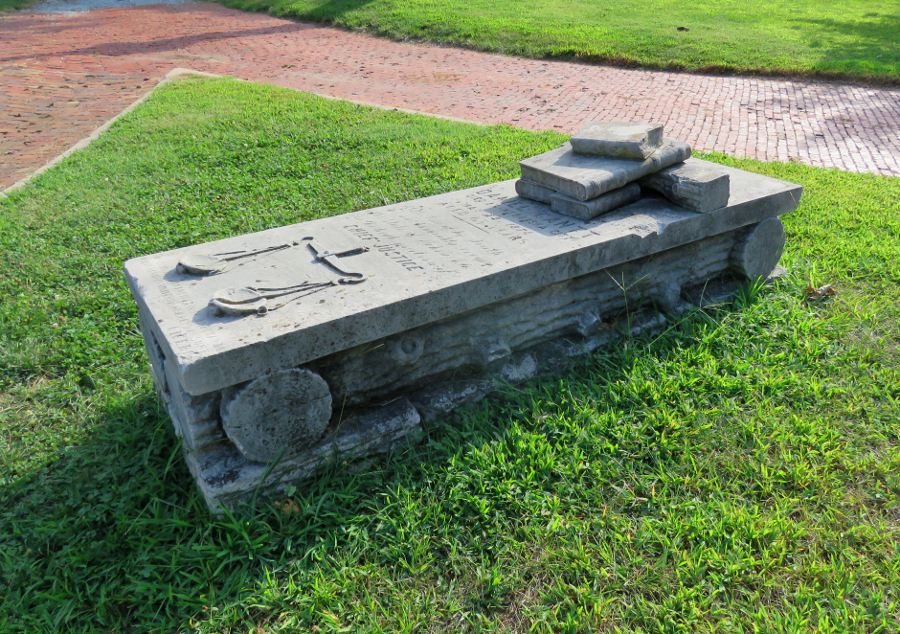 Daniel Dantt
"Died at Nebraska City May 29, 1878
At the time of his death he was honorably serving the
State of Nebraska in the high position of Chief Justice"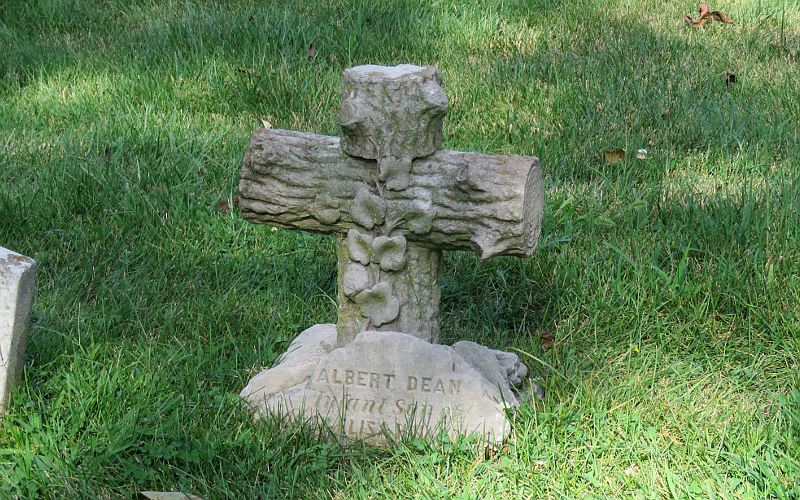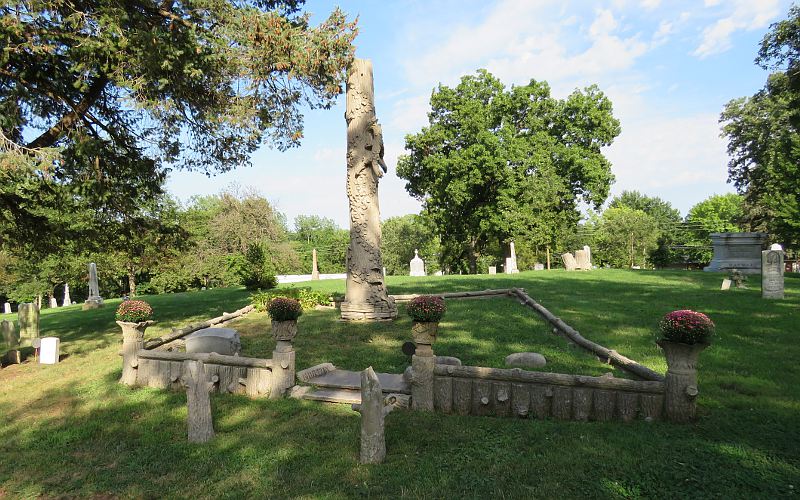 Caroline Joy-French Morton's monument has the names of several family members.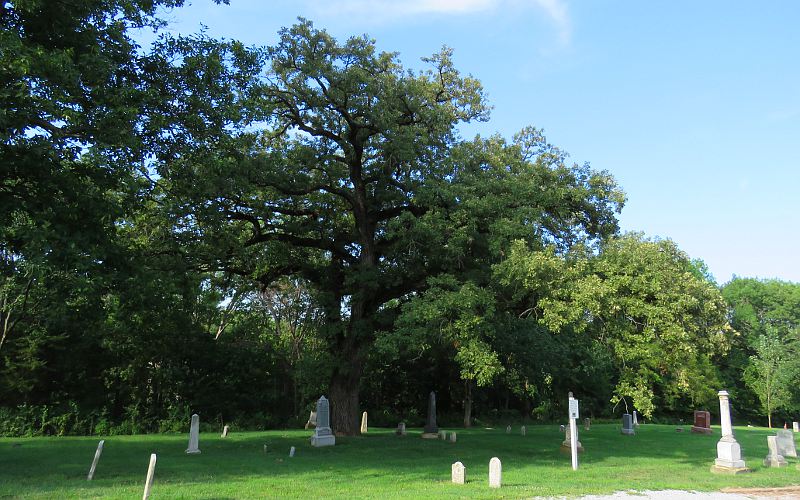 This 65' tall Burr Oak is near the Morton family monument and may may have been planted by J. Sterling Morton
following the death of his wife Caroline in 1881.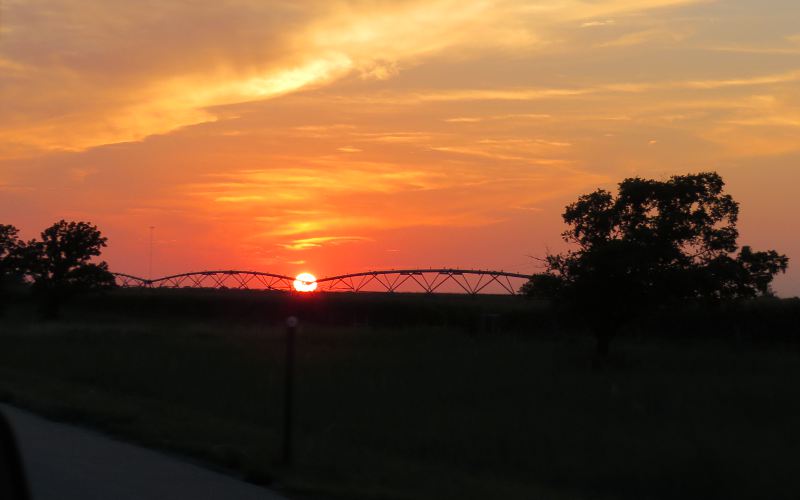 Back on the road to Kearney, the sun was setting behind fields and irrigation equipment.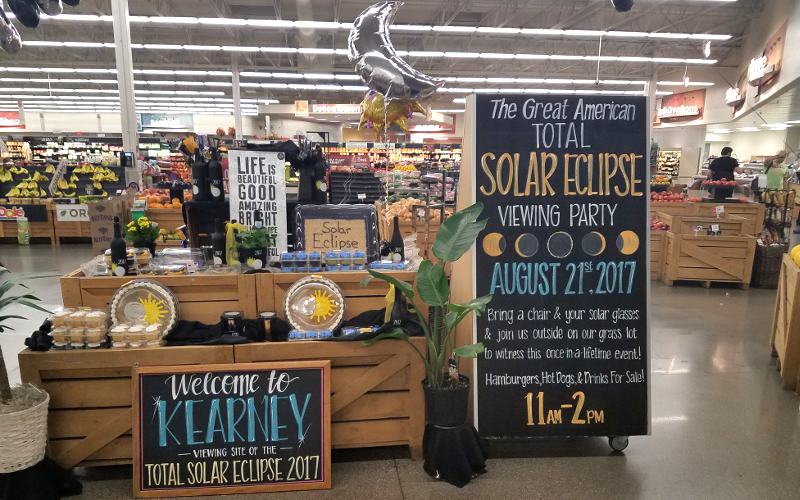 We stopped at the HyVee Supermarket in Kearney and found that the grocery store was preparing to host its
own Eclipse Watch Party on Monday.